2019 SACE Results
As you can imagine, the students from our Year 12 graduating class are looking forward to receiving their SACE results in the coming weeks and then making their final course selections for 2020. While this can be an anxious time for some, our experience at Rostrevor is that the vast majority of our boys make a successful transition into their preferred course at local universities and TAFE Colleges or directly into the workforce. With this in mind, we wish our graduates well and look forward to sharing stories of their success with you in early 2020.
It also gives me great pleasure to congratulate Cameron Taheny who was selected in the AFL draft to join the team at Geelong. This means that Cameron will join Jacob Kennerley and Ben Jarvis, his Duggan House and Eyre Peninsula mates from 2018. We wish him well as he makes the transition into his new community at the 'cattery'.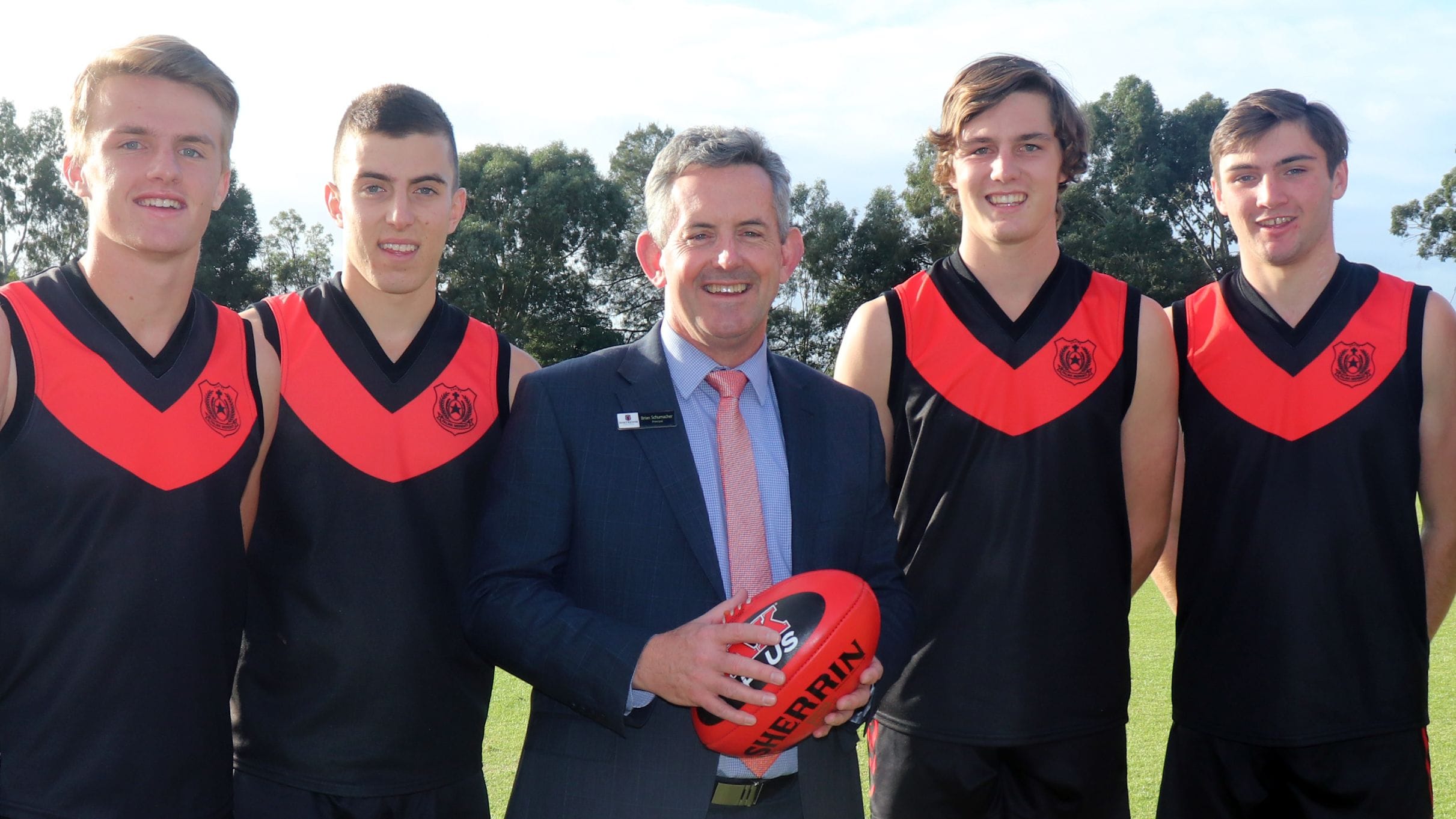 The Nativity - Our God of Surprises
Throughout the Hebrew Scriptures we find that God often chose the most surprising people to be his voice (prophets) to the people of Israel. In our own time, we hear similar (often young) voices calling us to live more sustainably, more equitably and more attentively to our neighbours.
As we prepare for Christmas in 2019, we remember especially the millions of children and young people who are displaced or suffering in the war-torn regions of the world. We pray that our worldwide reflection on the radically hopeful message of our saviour born into poverty will provide us with new resolve to help build a more just and sustainable world for everyone.
On behalf of our Rostrevor staff, I wish each of you a Merry Christmas. May it be filled with the peace and joy that comes from being surrounded by those you love.

Brian Schumacher
Principal