Term 4, Week 1 - Friday 19 October 2018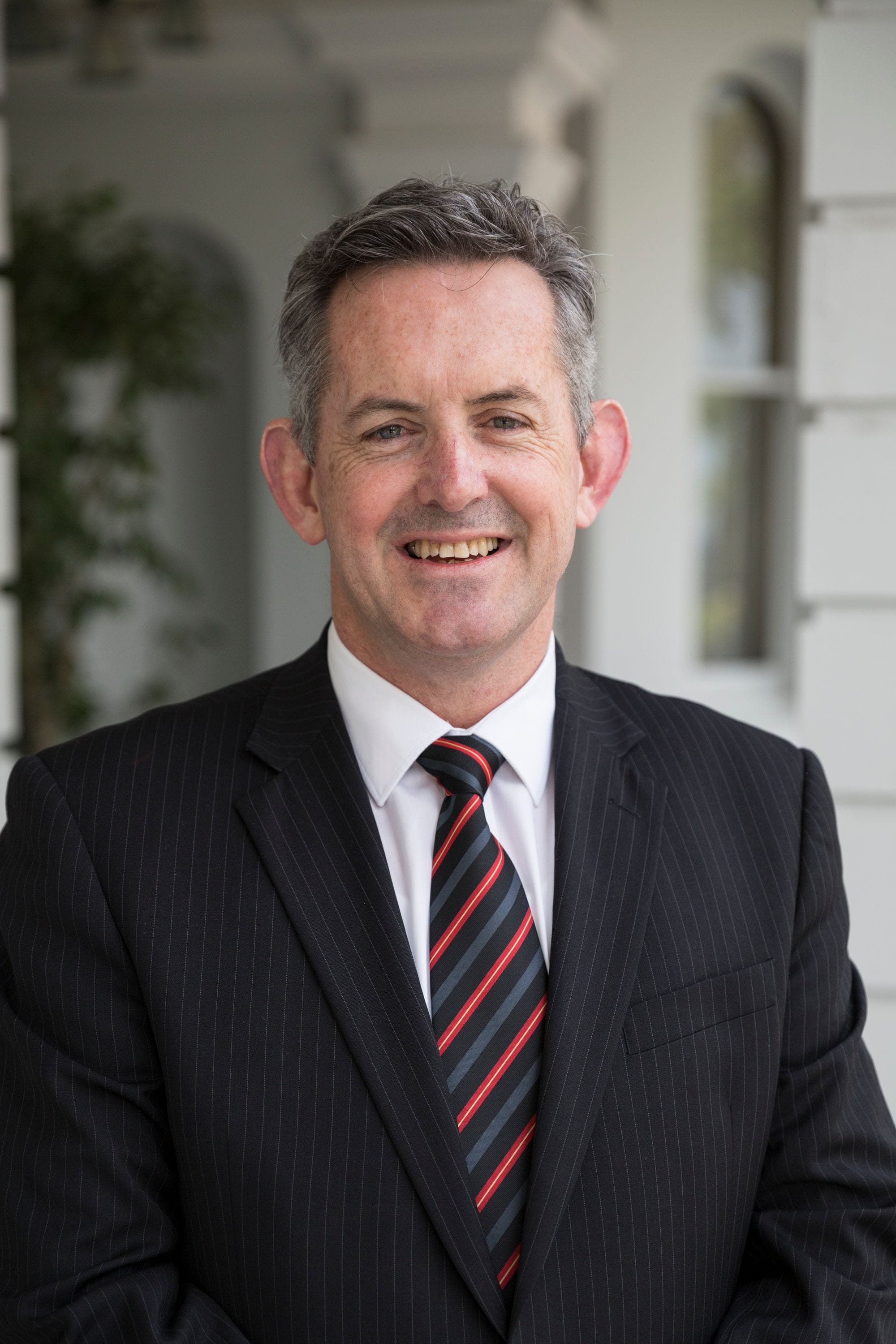 Welcome back to our weekly Newsletter for Term 4. I hope the last two weeks have provided all students and families with a welcome change of routine along with rich opportunities to catch up with friends and family.
Returning to Adelaide after a month overseas (thanks to two weeks of Long Service Leave at the end of Term 3), I have really enjoyed our first week back at school and the transformation of our grounds that comes with a change of season. The rainfall of the past week has certainly been helpful for the ovals and gardens despite causing us to postpone the Primary A Cricket match on Thursday.
As the fading lines of football and soccer ovals give way to the preparation of cricket wickets, we are reminded of the cyclical nature of our lives and deeper rhythms of change that bring new life, growth and eventually death. At times, it seems that the natural world gives us daily reminders that all life is both beautiful and finite - reminders that we too have one life to live to the full.

Many thanks to our resident nature lover and shutter bug, Mr Vlad Baclagian for this photo of our roses.

Vale Brother Moylan
Today at Rostrevor we gave thanks for the life of Brother Moylan, 16.07.1935 ~ 07.10.2018, one of Rostrevor's much-loved teachers and a legendary sports coach who passed away last week. One only needed to witness the large crowd gathered at the funeral to understand something of the profound influence that Brother Moylan had on the people whom he encountered throughout his life. May he rest in peace.
A timely reminder from Pope Francis
In our increasingly secular world, it still amazes me how Pope Francis manages to cut across cultures and generations to speak to the heart of our everyday experience.
In an address this week in which he was continuing a series on the Commandments, Pope Francis urged those gathered for mass to strive to be reconciled with anyone they have a problem with and to fight against the temptation to be indifferent toward their fellow human beings. http://cathnews.com/cathnews/33382-we-must-stop-hating-pope
With only six weeks remaining before our 2018 Pilgrims make their way to India, we give thanks for those traditions and projects in our local community that bring us closer to our neighbours and their circumstances. May those experiences help keep our hearts open to the possibilities of building a better world for everyone.
Best wishes to all of our students as they take up the challenges of their studies in Term 4 and especially to our Year 12 boys who are quickly coming to the end of the formal schooling over the next few weeks
Brian Schumacher
Principal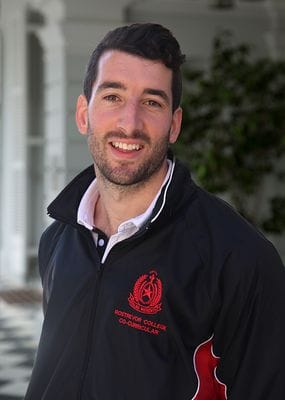 Welcome back! Just like that, we are recommencing Summer Sports for Term 4 and early Saturday morning fixtures are again a feature of our weekends. Whilst the conclusion of the Winter Season was certainly a breath of fresh air for all involved I've missed the energy, enthusiasm and spirit of the Red & Black present during weekend sports. I'm sure all of our boys are keen to again represent the College in their respective sports after a short hiatus.
Term 4 also presents a significant opportunity for many of our Year 12 students. The coming weeks offers them their last opportunity to don the Red & Black (or whites, depending on the sport) as a student of Rostrevor College. For some, their time at Rostrevor may have only been a few years while for others this marks the end of a long and memorable journey at the school. Nonetheless, I would like to wish these gentlemen all the very best in their final fixtures over the coming weeks and hopefully they produce some favourable results.
Finally, a reminder that all students who have nominated to participate in a sport for Term 4 are expected to honour their nominations. This means attending required trainings, communicating with coaches, team managers or myself and making themselves available for matches.

Rostrevor College is always understanding of issues that may arise resulting in absences, but these need to be communicated effectively. Being able to do so will not only benefit the student involved, but also the efficiency and functioning of the Co-Curricular Program at Rostrevor.
Best of luck for Term 4, and I look forward to seeing many of you in the coming weeks.
In other Co-Curricular News:
Congratulations to Year 9 soccer player Adam Leombruno, who is seemingly going from strength to strength at the moment. After his selection in the Australian U/16 National Soccer Team held in Malaysia, Adam played a decisive role in their 3-2 victory over Indonesia by scoring a goal despite playing as a defender. Unfortunately, Australia lost 3-1 in the Semi-Final to eventual champion Japan, but their previous victory ensured the team will qualify for the U/17 FIFA World Cup to be held in Peru in 2019. An amazing effort by Adam, and we look forward to welcoming him back to Rostrevor College when he returns.
Staying with Soccer, a tremendous result by current Year 11 student Antony Piscioneri and old scholars Anthony Ture (2013), Marc Marino (2013) and Adam Piscioneri (2013) who were a part of the victorious Campbelltown City team who were crowned the National Premier League Champions on Sunday 30th September. Campbelltown City defeated the Queensland Lions to become NPL champions for the first time in their 55-year history. Anthony Ture was particularly damaging, scoring both goals and was also awarded the John Kosmina Medal for being adjudged Man of the Match. Well done to all of these gentlemen on a very special achievement!

It's been a busy holiday period for Year 12 students Ben Jarvis, Jacob Kennerley and Luke Valente as they attended the 2018 AFL Draft Combine at Marvel Stadium in Victoria on the 2nd-5th October. Whilst Luke had to unfortunately sit out the testing due to an injury, Ben and Jacob produced some terrific individual results during the testing. Ben finished equal second in the Vertical Jump with a score of 72cm, equal fourth in the Running Vertical Jump (Left Foot) with a score of 86 cm and then 7th in the Agility Test with a time of 8.308 seconds. Equally as impressive, Jacob managed to break the all-time Draft Combine record in the 2km run, where he recorded an incredible time of 6 minutes and 4 seconds. All of these results are a real credit to the boys and all the hard work they put in beforehand. We wish all three of these boys the best of luck leading up to the AFL Draft in November.

Congratulations to Year 12 Student Aditya Dave, Year 11 Student Kyle Brazell and Year 10 students Mackenzie Best and Sam Rahaley who were selected in representative teams for the U/17 National Championships held from 30th September to 12th October. Kyle was selected to represent South Australia, Sam was selected to represent Cricket Australia and Aditya and Mackenzie were a part of the Northern Territory Team. To have this number of students playing at such a high level is a remarkable achievement and reflective of the successful cricket program here at Rostrevor College. Kyle and Sam in particular had brilliant tournaments, with Kyle scoring 324 Runs (3rd highest) at an average of 54 and Sam scoring 249 runs at an average of 35.57. Both boys have been rewarded for their efforts with selection in the Cricket Australia U/19 XI, and we look forward to them continuing to showcase their exceptional talents.
If your son, be he a current or past scholar, has made any significant achievement in an activity outside of the College, please pass this on to me via email lmanuel@rostrevor.sa.edu.au or by phone, so that I can include his achievements in the weekly newsletter.
Luke Manuel
Head of Co-Curricular
Trailer Raffle - help us by donating now! ... It's not a Community event without you and we are always in need of volunteers! Apart from being the biggest Parents' and Friends' fundraiser of the year, it is also a great day of 'friend raising.' CLICK HERE for up-to-date information about the 2018 Twilight Fair.
View Cake Stall Notice 2018 here
You are cordially invited to participate in the Annual General Meeting of the Rostrevor College Foundation Incorporated to be held at 6.30 pm, Thursday, 8 November 2018 in the Boardroom, Rostrevor College, Glen Stuart Road, Woodforde.

All Board of Management positions are declared open and vacant. Should you wish to nominate for a Board of Management position please contact Sandra Mestros, Executive Officer smestros@rostrevor.sa.edu.au, to discuss by no later than Friday 26 October 2018.

The Rostrevor College Foundation exists to:
Support and assist Rostrevor College.
Encourage and foster the interest and financial support of past students, current and past parents and friends of the College.
Preserve, improve and develop the College's standards, services and facilities.
Any applicant who wishes to apply for membership must be a paid financial member of the Rostrevor College Foundation. The annual subscription fee is in the amount of $10 per year.
View 2018 Rostrevor College Foundation AGM Information here
Only 15 tickets remain! Ticket sales close midday Monday 22 October 2018
Term 1: Tuesday 30 January to Friday 13 April
Term 2: Tuesday 1 May to Friday 29 June
Term 3: Monday 23 July to Friday 28 September
Term 4: Monday 15 October to Wednesday 5 December