Term 4, Week 2 - Friday 26 October 2018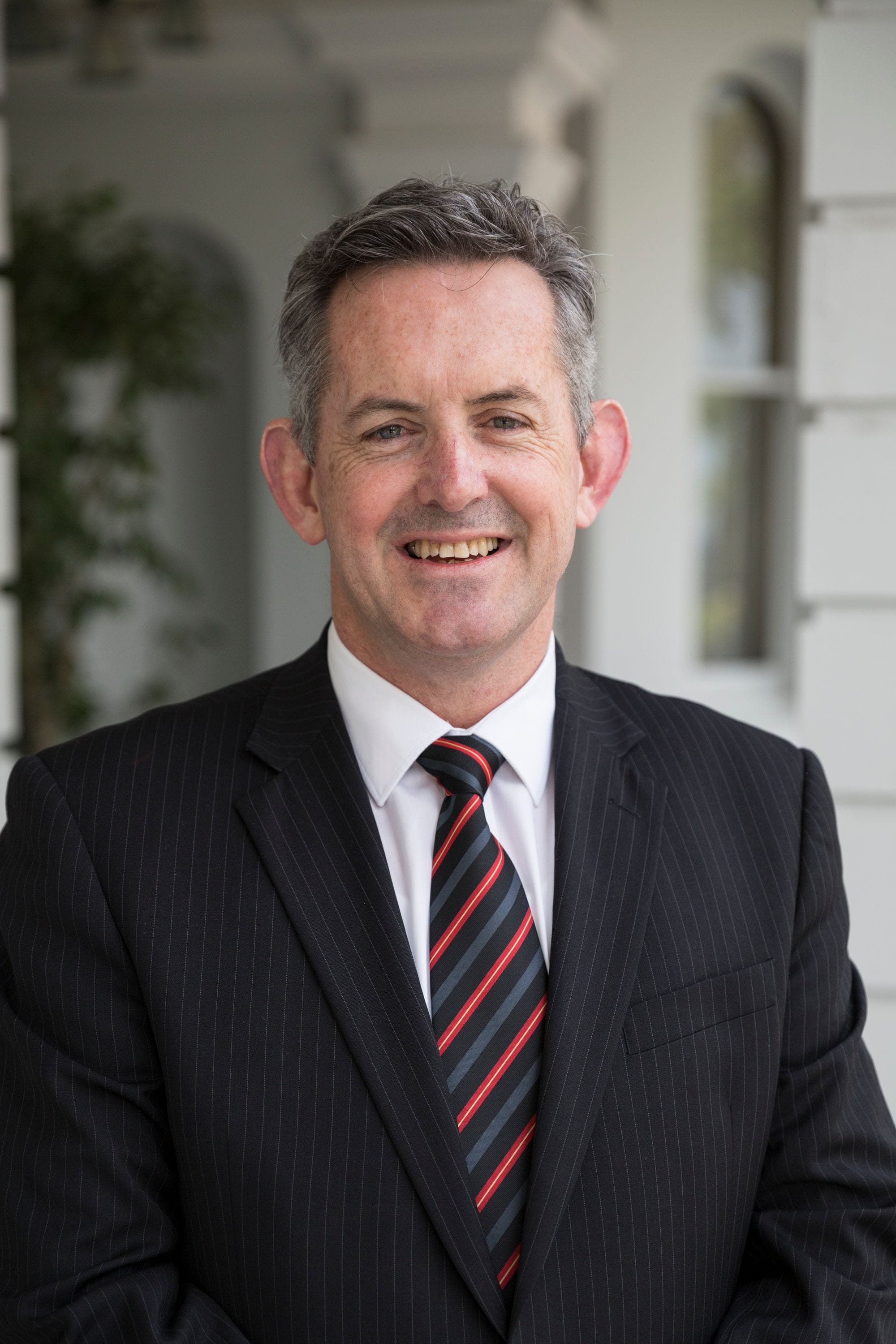 Farewell Year 12's
This morning we witnessed the end of formal schooling for our Year 12 students and for some, the beginning of their final revision program for the forthcoming SACE examinations. As in previous years it has been a week of farewell activities and the winding down of the normal classes including the Breakfast this morning and farewell to Year 12 students at our Social Justice Assembly a very touching finale where the whole College community applauds as the Year 12 students move out of Purton Hall. The traditional Valedictory Ceremony and Graduation Dinner will be held at the conclusion of the formal examinations.
As the year draws to a close for our Year 12 students, there are many important organisational matters that need to be attended to, including the return of text books, clearing of lockers, etc. Parents of Year 12 students would have received a letter with this information.
I would like to take this opportunity to wish our Class of 2018 every success, happiness and fulfilment in the future. Our thoughts and prayers go with them as they begin a very exciting phase in their lives.
Prefects 2018
It has been an absolute pleasure to work with the Prefect group this year, ably led by Luke Valente. All of our Prefects have worked diligently and collaboratively in fulfilling their duties as leaders in the College.
At our last meeting on Wednesday we reminisced about the year that has been and the many events which the Prefect group has led and participated in, from the ANZAC Day Dawn Service at Kensington earlier in the year to Br John Moylan's funeral mass held in the College Chapel last Friday. In both cases and after many other events, we have received glowing feedback from the community about the manner in which they conduct themselves and the pride that they show for the College by the way in which they present themselves.
Our Prefects have been exemplary role models for our younger students and have represented Rostrevor with great pride. They have all willingly and enthusiastically accepted the challenge given at the beginning of this year and that is to be servant leaders, leaders who can change the world. Not the whole world of course but the world in which he lives and interacts with others. They have certainly made Rostrevor a better place through their character and leadership. As anthropologist Margaret Mead once said, "Never doubt the power of a small group of people to change the world. Indeed, it is the only thing that ever has."
I would like to wish the Prefect group every success for the future and look forward to hearing about the great things I know they will accomplish in the years to come.
Brian Schumacher
Principal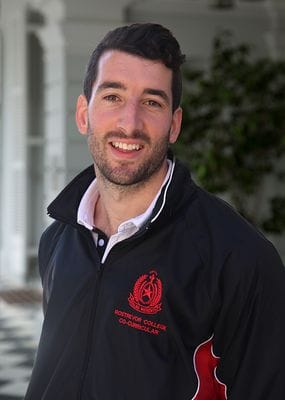 The commencement of the Summer Season for Term 4 reminded us all that as much as we may wish it, summer itself is far from arriving. Throughout the week, in the lead up to our weekend fixtures, we were confronted with heavy rain and blustery winds which required our groundsmen to work extremely hard to ensure our pitches were up to standard. Unfortunately, we did have to make many last minute changes and ultimately cancel 3 cricket matches as a result of the preceding weather but remain optimistic that our fortunes will change this weekend. For those that did get to play, there were some very pleasing and very challenging outcomes that are listed below.
It was probably a better week to be a Badminton or Water Polo player, as they enjoyed the comforts of indoor arenas to complete their matches. Perhaps there is a reason for selection outside of their personal enjoyment of the sport. Less fortunate however were our Middle A Tennis team. After drawing the 8:00 a.m. fixture, their scheduled opponent seemingly enjoyed a sleep in and failed to show! Not sure if that counts as a win in our column, but hopefully this doesn't become a regular occurrence.
I'm sure many parents would agree there is a significantly calmer and more relaxing atmosphere present whilst spectating sports such as Badminton, Cricket, Tennis & Water Polo as opposed to many of our Winter Sports. It was terrific to see great support for our College as per usual, and also a fantastic standard across all codes. I will also take this opportunity to thank Josephine Imbrogno (Middle A Badminton) and Jackson Sutcliffe (9B Cricket) who have kindly filled vacant coaching positions for Term 4. I'm positive their passion and commitment to the Co-Curricular Program and associated outcomes will serve the College tremendously well.
For a full list of results from the weekend's fixture, please click the link below:

In Other Co-Curricular News:
Year 6 student Thomas Griffiths has completed quite a phenomenal trifecta of sporting achievements recently. Thomas has been selected to represent South Australia at the 12 & Under Track and Field National Championships which will be held on the 23rd 27th November in Melbourne. He has been selected for 100m, 200m, Long Jump and the 4x100 Relay team. For those unaware, this is the third time Thomas has represented South Australia in 2018 after being selected for both the Australian Rules Football and Soccer teams.
Year 12 student Lachlan Barr represented Rostrevor in the South Australian All Schools Games for Athletics over the past weekend. Lachlan achieved a Silver Medal in both the Open Discus and Hammer Throw events, which also comes on the back of his outstanding performances for Rostrevor College in the Achilles Cup (Term 3). As a result, he was then selected to represent South Australia in the National Athletics Championships held in Cairns. He has been a fantastic contributor to the Athletics program at Rostrevor College during his time as a student, and we wish him all the best with his future endeavours.
If your son, be he a current or past scholar, has made any significant achievement in an activity outside of the College, please pass this on to me via email lmanuel@rostrevor.sa.edu.au or by phone, so that I can include his achievements in the weekly newsletter.
Luke Manuel
Head of Co-Curricular
For complete results from the weekend, please access the link below:
Trailer Raffle - help us by donating now! ... It's not a Community event without you and we are always in need of volunteers! Apart from being the biggest Parents' and Friends' fundraiser of the year, it is also a great day of 'friend raising.' CLICK HERE for up-to-date information about the 2018 Twilight Fair.
View Cake Stall Notice 2018 here
Wine Labels are ready to order via Qkr App or visit: https://qkr.mastercard.com/store/#/home
You are cordially invited to participate in the Annual General Meeting of the Rostrevor College Foundation Incorporated to be held at 6.30 pm, Thursday, 8 November 2018 in the Boardroom, Rostrevor College, Glen Stuart Road, Woodforde.

All Board of Management positions are declared open and vacant. Should you wish to nominate for a Board of Management position please contact Sandra Mestros, Executive Officer smestros@rostrevor.sa.edu.au, to discuss by no later than Friday 26 October 2018.

The Rostrevor College Foundation exists to:
Support and assist Rostrevor College.
Encourage and foster the interest and financial support of past students, current and past parents and friends of the College.
Preserve, improve and develop the College's standards, services and facilities.
Any applicant who wishes to apply for membership must be a paid financial member of the Rostrevor College Foundation. The annual subscription fee is in the amount of $10 per year.
View 2018 Rostrevor College Foundation AGM Information here
Term 1: Tuesday 30 January to Friday 13 April
Term 2: Tuesday 1 May to Friday 29 June
Term 3: Monday 23 July to Friday 28 September
Term 4: Monday 15 October to Wednesday 5 December