Term 4, Week 3 - Friday 2 November 2018
From the Director, Junior Years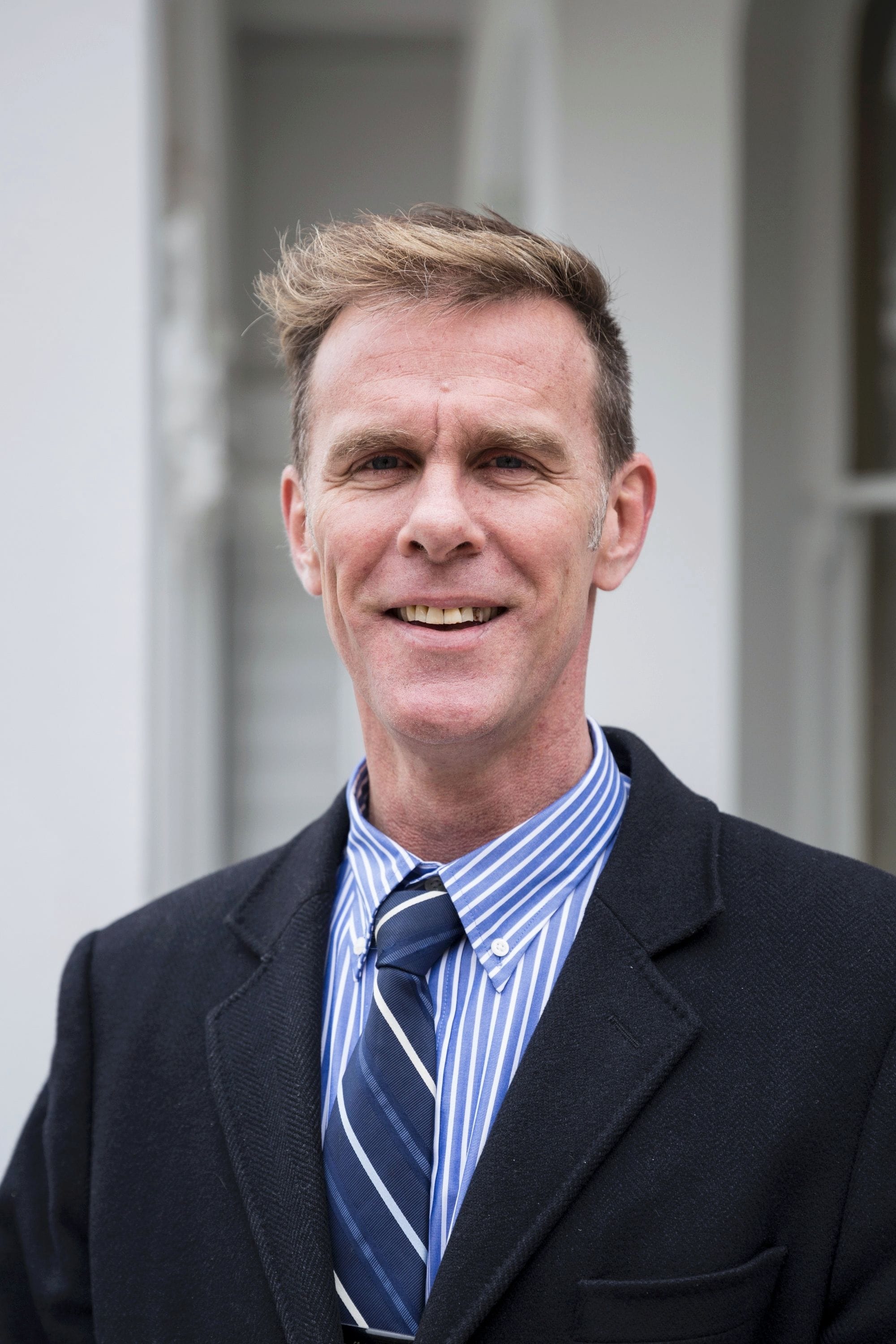 This morning I was most privileged to attend the Reception Year 2 Halloween Presentation, along with many adoring family members. I mentioned at the time that days like these are often the ones that sit in the memory banks for all students as they continue their journey through school. The boys looked incredibly scary too, so I think they met the objective for the day! Opportunities and events like this morning provide wonderful opportunities for our boys and their teachers to show off their learning from multiple subject areas and I know our audience of family members took great enjoyment from the mornings activities. Well done staff and students an awesome display of learning and sharing!

The commencement of Term 4 almost signals the beginning of the end for our Year 6 boys, as they slowly begin to immerse themselves into life as Year 7 students at Rostrevor. We have worked hard in recent years to ensure that the bridge the boys cross to Year 7 is as smooth and familiar as possible, with the firm view that boys moving into Year 7 from Year 6 should be absolutely 'advantaged' at having commenced in the Junior Campus. The next few weeks provide many opportunities for the boys to start the journey by familiarising themselves with class locations, meeting key people and having key questions answered along the way to remove, where possible, any anxieties they may have. This will culminate in their wonderful 'Rite of Passage' event held at the end of our final week at school for 2018. We wish the boys every blessing as they kick off this process later this week.
In week 5 we also welcome all new students who have enrolled for the 2019 academic year, through our formal transition opportunities. It is incredibly comforting to know that our enrolment numbers continue to climb in the Junior Campus and next year we welcome the largest number of new boys that we have had for some time. Some of these boys will begin school life in Reception whilst others will be making the move from other local Primary Schools to join us. This always creates incredible excitement amongst our current students as they will play a big role in welcoming all new boys to 'their school'.
We are very much looking forward to what the next few weeks will bring us.
God Bless,
I would like to wish the Prefect group every success for the future and look forward to hearing about the great things I know they will accomplish in the years to come.
Geoff Aufderheide
Director, Junior Campus

As the AFL Draft draws near on Nov 22 -23, interest is building around several star Rostrevor players, including Head Prefect Luke Valente, Jacob Kennerley and Ben Jarvis. Recent interviews on 5AA can be accessed via these links:
Channe 9 Story: Twitter Link
Luke - 5AA: http://ow.ly/pm0w30msbuU
Jacob - 5AA: http://ow.ly/LLXQ30msbuG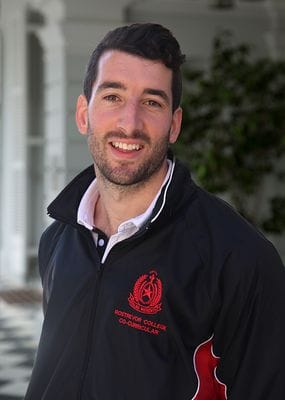 Thankfully, fixtures in Week 2 were gifted with significantly better weather conditions than those present during Week 1. As a result, some teams got to kick start their Term 4 season with some varying outcomes. Our Open C & Middle C Tennis teams seemed to enjoy the comforts of the newly resurfaced tennis courts, recording strong victories over their opponents. There was entertainment aplenty during the 2nd XI and 9B Cricket matches, whilst the 10A team in particular put in a very spirited display to challenge an incredibly strong Adelaide High outfit. Our Middle A Badminton & Water Polo teams also seem to be showing rapid growth and are consistently displaying values that align with the culture at Rostrevor College.


On culture, one of the most important aspects of Co-Curricular teams at Rostrevor College is having a unified approach towards training, attendance at matches and effective communication. At the minute, some of these aspects are not being met across all teams and this can make normal processes difficult for coaches and other members in the team. Additionally, we have had to forfeit a couple of games recently simply due to a lack of numbers which does not reflect well upon the school. It's imperative that we have the support of parents and guardians in encouraging students to attend all trainings and matches throughout the duration of the season. We are always supportive of legitimate reasons for a certain absence, but these need to be communicated in advance to avoid last-minute chasing or cancellations. Certainly an area we can improve upon moving forward!
Finally, it is continually coming to my attention that many parents and students are unaware how to effectively utilise the Rostrevor College website as a source of information for fixtures, weekly maps and last minute changes. If you navigate to the school website and follow the drop down tab 'Our School' there will be a 'Co-Curricular' banner to access. This will have 'Fixtures & Maps' which are updated weekly for each individual team whether they be playing home or away. There is also a 'Late Cancellations' tab which will be utilised in the event of extreme weather on a Friday evening or Saturday Morning. It would be advantageous to familiarise yourself with the website for accessible information in the future.
In Other Co-Curricular News:
Old Collegian Paul Izzo '12 was emense in the goals for Adeliade United in their FFA Cup 2-1 victory over Sydney United earlier in the week.
Paul's 2012 Classmate Tom Fitzgerald '12 this week also signed a professional contract for the Adelaide Bite in the Australian Baseball League as a pitcher following a stint at Monterey Peninsula College in California.
If your son, be he a current or past scholar, has made any significant achievement in an activity outside of the College, please pass this on to me via email lmanuel@rostrevor.sa.edu.au or by phone, so that I can include his achievements in the weekly newsletter.
Luke Manuel
Head of Co-Curricular
For complete results from the weekend, please access the link below:
UPDATED FAIR INFORMATION AVAILABLE HERE
Trailer Raffle - help us by donating now! ... It's not a Community event without you and we are always in need of volunteers! Apart from being the biggest Parents' and Friends' fundraiser of the year, it is also a great day of 'friend raising.' CLICK HERE for up-to-date information about the 2018 Twilight Fair.
View Cake Stall Notice 2018 here
Wine Labels are ready to order via Qkr App or visit: https://qkr.mastercard.com/store/#/home
You are cordially invited to participate in the Annual General Meeting of the Rostrevor College Foundation Incorporated to be held at 6.30 pm, Thursday, 8 November 2018 in the Boardroom, Rostrevor College, Glen Stuart Road, Woodforde.

All Board of Management positions are declared open and vacant. Should you wish to nominate for a Board of Management position please contact Sandra Mestros, Executive Officer smestros@rostrevor.sa.edu.au, to discuss by no later than Friday 26 October 2018.

The Rostrevor College Foundation exists to:
Support and assist Rostrevor College.
Encourage and foster the interest and financial support of past students, current and past parents and friends of the College.
Preserve, improve and develop the College's standards, services and facilities.
Any applicant who wishes to apply for membership must be a paid financial member of the Rostrevor College Foundation. The annual subscription fee is in the amount of $10 per year.
View 2018 Rostrevor College Foundation AGM Information here
Term 1: Tuesday 30 January to Friday 13 April
Term 2: Tuesday 1 May to Friday 29 June
Term 3: Monday 23 July to Friday 28 September
Term 4: Monday 15 October to Wednesday 5 December