Term 1, Week 4 - Friday 22 February 2019
Years 7-12 Parent Information Evening

We received a great deal of positive feedback from parents who attended this evening recently. A great deal of information was delivered regarding the Pastoral Care structure and processes. If you were unable to attend, please refer to the PowerPoints available from the Parent Portal by clicking on the "Parents Documents" link on the home page.


The success of any student at Rostrevor College depends entirely upon the strength of the three-way partnership that must exist between student, family and school. This partnership has respect and trust as its foundation.

Year 10 "Stepping Up" (Father or Male Mentor & Son) & Retreat Days
(6 and 7 March)

By now Year 10 parents would have received information regarding this event; we look forward to your participation.

Obstacles & Opportunities
I would like to share with you the following story:

In ancient times, a King had a boulder placed on a roadway. Then he hid himself and watched to see if anyone would remove the huge rock. Some of the King's wealthiest merchants and courtiers came by and simply walked around it. Many loudly blamed the King for not keeping the roads clear, but none did anything about getting the stone out of the way.

Then a peasant came along carrying a load of vegetables. Upon approaching the boulder, the peasant laid down his burden and tried to move the stone to the side of the road. After much pushing and straining, he finally succeeded. After the peasant picked up his load of vegetables, he noticed a purse lying in the road where the boulder had been. The purse contained many gold coins and a note from the King indicating that the gold was for the person who removed the boulder from the roadway. The peasant learned what many of us never understand!

Every obstacle presents an opportunity to improve our present condition. We often fail to see beyond the obstacle. Problems are there in every person's life but the way we look at the problem is what matters. We can make a mess of our lives or we can choose to handle our problem. We need to go beyond the problem to get the solution. Trials make us stronger. Life is full of challenges, but God will help us to face these challenges and make us bold.
Thank You
At Rostrevor, we believe that it is important for young people to learn about themselves and others; healthy relationships and behaviours; social and emotional development; spiritual development; resilience, and to see beauty, have awe, and appreciate some sense of 'truths'.

I would like to take this opportunity to thank you as parents for your support in our endeavour to provide opportunities for your sons to participate in activities which are based on the learnings listed above, for ensuring that your sons attend such events and that you accompany them when necessary.

Junior Years Student Representative Council
At our Junior Years Assembly this week we announced our Semester 1 Student Representative Council (SRC) members for Year 1-6 classes. I applaud students for their desire to serve Rostrevor and the community. Students and families should be justifiably proud.

These proud young men were identified through a democratic voting process in each class and their nominations were supported by Pastoral Care staff. Their roles are, in the first instance, to offer another level of leadership at the classroom level as they provide positive role modelling to their peers. It is also their responsibility, via classroom meetings, to represent the opinions of their classmates at our SRC meetings which are held twice per term. Through this mechanism we aim to provide them with an opportunity to build on their leadership strengths, to raise any concerns the students in their class may have or to promote opportunities to assist the boys in our care.

On behalf of the staff and students of the Junior Campus I congratulate these young men on their roles and look forward to working with them over the next Semester - See table below for Semester 1 SRC Members

Director Junior Campus
Geoff Aufderheide

Thought for the Week
A good head and good heart are always a formidable combination. But when you add to that a literate tongue or pen, then you have something very special.
Nelson Mandela


Best wishes for the week ahead.

Frank Ranaldo
Deputy Principal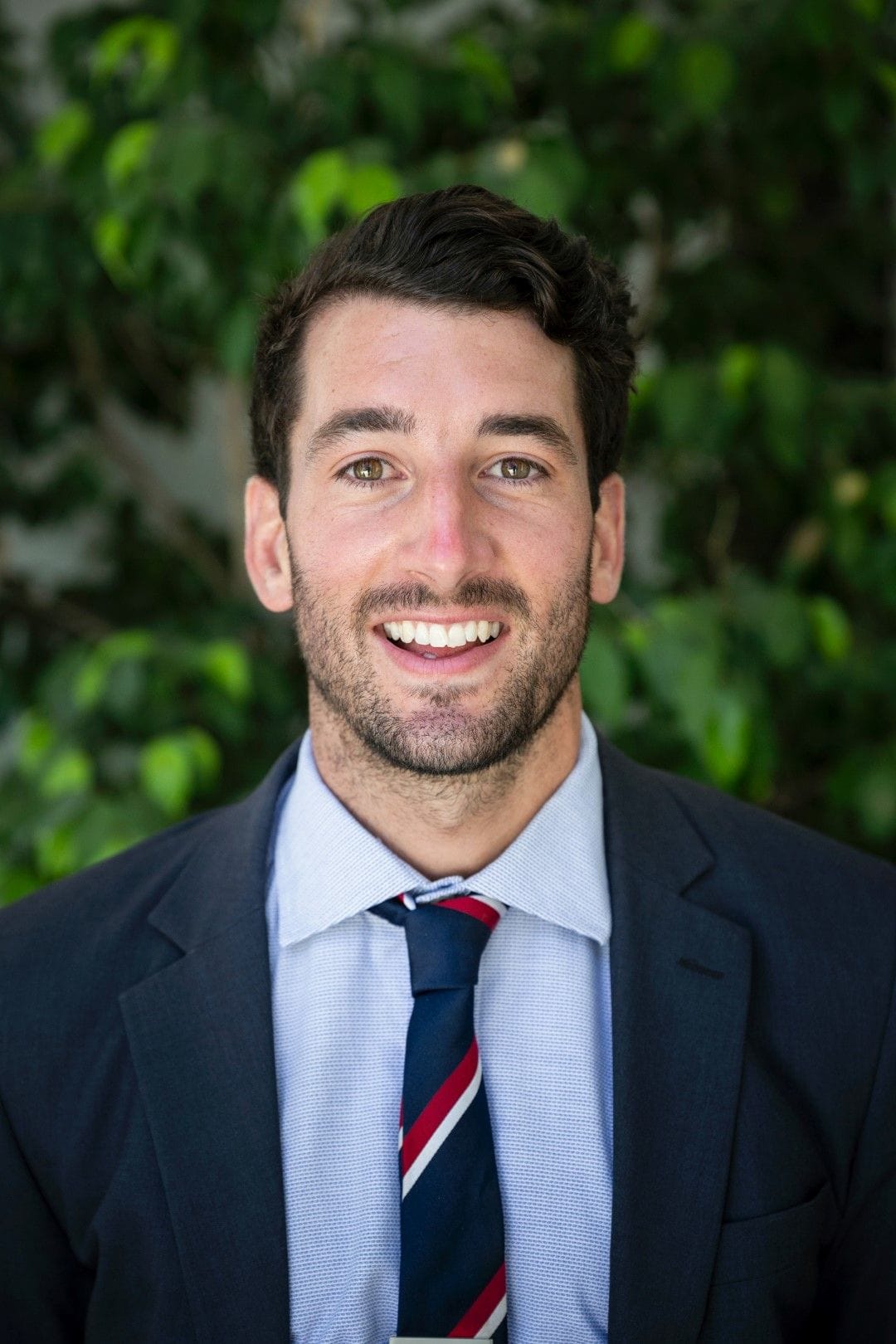 After Mother Nature deciding she wasn't quite ready for Co-Curricular sports to commence at Rostrevor in Week 2, we finally had a full spread of results across various activities during Week 3. The most pleasing aspect to kick off the respective seasons has been the wide variety of options present for boys to participate in, creating somewhat of a positive buzz throughout the grounds afterschool from Tuesday through to Friday. We've been able to increase our total number of teams by 4 compared to the same time last year, and given the outstanding response we've had at a large majority of trainings that number could well fluctuate further.
This sees the school heading in a fantastic direction across all Co-Curricular activities and far more reflective of the talent, passion and commitment of the students here at Rostrevor College. Whilst I'll be the first to acknowledge there is still more work to be done in many areas until I am completely satisfied, it's an incredibly positive start and has set a terrific example for both newly commencing and continuing students. In addition to this, there has been some excellent results in competitions outside of School Sports which are detailed in the link below.
Finally, thank you to the parents, guardians and caregivers who continually support our students in their pursuits. We know that the afternoon training pick-ups and early morning starts can sometimes be a burden but I'm sure what we are starting to observe on a weekly basis makes it all worth it in the end. In addition, we are always open to assistance from parents, friends or acquaintances who feel like they may be able to contribute to a certain area of Co-Curricular activities at Rostrevor College. If you would like to indicate your interest, please feel free to contact myself lmanuel@rostrevor.sa.edu.au
In other Co-Curricular News:
Hunter Elliott (Year 9 - Photo In Gallery) competed in the State Athletics Championships over the weekend and finished first and collected a gold medal in the 2000m Steeplechase, in addition to playing in the 9A Cricket Team on Saturday Morning and the Surf Life Saving at Robe on Sunday for good measure! Also at the State Athletics Championships, Elliott Murada (Year 11) finished third in his age group and collected a bronze medal in the 1500m. A terrific result from both boys.
Jack Myers (Year 12 - Photo in Gallery) competed in the Australian Open Water Championships over the Australia Day Long Weekend, placing 14th in his age group nationally which is outstanding. Furthermore, during the holidays Jack also competed in the State Open Water Championships at Brighton Beach and placed first in the 17-Year-Old 5km race. For those aware of how gruelling open water swimming can be, this feat is certainly an impressive one and we congratulate Jack on this achievement.
Finally, some amazing results from the SA Schools State Triathlon Championships on Wednesday 20th February. Rostrevor entered only 8 students, across 5 events and managed to come home with 3 medals. The results are listed below and as a College we are incredibly proud of the boys for their effort in the events and also the way they represented Rostrevor during the day:
Marshall Nitschke, Jack Piasente & Riley Craig (All Year 8) 1st Place Junior Team Triathlon, State Champions for 2019
Elliott Murada (Year 11) 2nd Place Open Individual Triathlon
Jack Myers (Year 12), Elliott Murada & Nathan McCarthy (Year 12) 3rd Place open Team Triathlon
If your son, be he a current or past scholar, has made any significant achievement in an activity outside of the College, please pass this on to me via email to lmanuel@rostrevor.sa.edu.au or by phone, so that I can include his achievements in the weekly newsletter.
For a full list of results from the weekend's fixtures, please click the link below:
Luke Manuel
Head of Co-Curricular Programs
Rostrevor Ski Trip 2019 Mt Hotham.
Rostrevor will again conduct a Snow Sports Trip for senior years' students (10-12) to be run in the last week of the July school holidays.
The tour group will depart Adelaide Airport at 8am on Sunday 14th of July and will return at 10pm Friday 19th July. We will be staying at the Jalanga Lodge, Mt Hotham. This lodge is just adjacent the Big D chairlift and provides ski in/ski out convenience, as well as shuttle bus access to the village.
The cost of the ski trip is $1850 and includes:
return flights from Adelaide to Melbourne and chartered coach transfers to Mt Hotham,
all accommodation and main meals (except whilst in transit),
5.5 days of ski or snowboard hire including helmet, boots and poles,
5.5 days of lift passes,
5 days of ski or snowboard lessons (2 hours per day).
For an information pack on how to secure your son's place on this exciting opportunity please contact Mr Vickery on 8364 8220 or mvickery@rostrevor.sa.edu.au.
Exeat Home Stays
Dear Families,
Each term the College schedules 1-2 exeat weekends for Boarding students. These are opportunities for students to return home, however, many students do not have the luxury of returning home on these weekends and are required to seek other arrangements including staying with Rostrevor families. This is referred to as Homestay.
Rostrevor College is seeking expressions of interest within our College community for families to host one or two of our boarders for Homestay at times when they are unable to return home for exeats.
Becoming a homestay host family is a rewarding experience. You and your sons will have the opportunity to learn about the backgrounds of students from different parts of Australia. For many students and families, the relationships forged can last well beyond the schooling years.
If you are interested in becoming a homestay family, or would like to enquire further, please contact Linda Haynes (lhaynes@rostrevor.sa.edu.au). Linda will be able to provide you with details in relation to College requirements, dates and remuneration. Our first exeat weekend in Term 1 is the March long weekend (8-11 March).
Best Regards,
David Walker
Acting Director - Boarding
2019 Term Dates
Term 1: Wednesday 30 January to Friday 12 April 2019
Term 2: Tuesday 30 April to Friday 28 June 2019
Term 3: Monday 22 July to Friday 27 September 2019
Term 4: Monday 14 October to Friday 06 December