Term 1, Week 5 - Friday 01 March 2019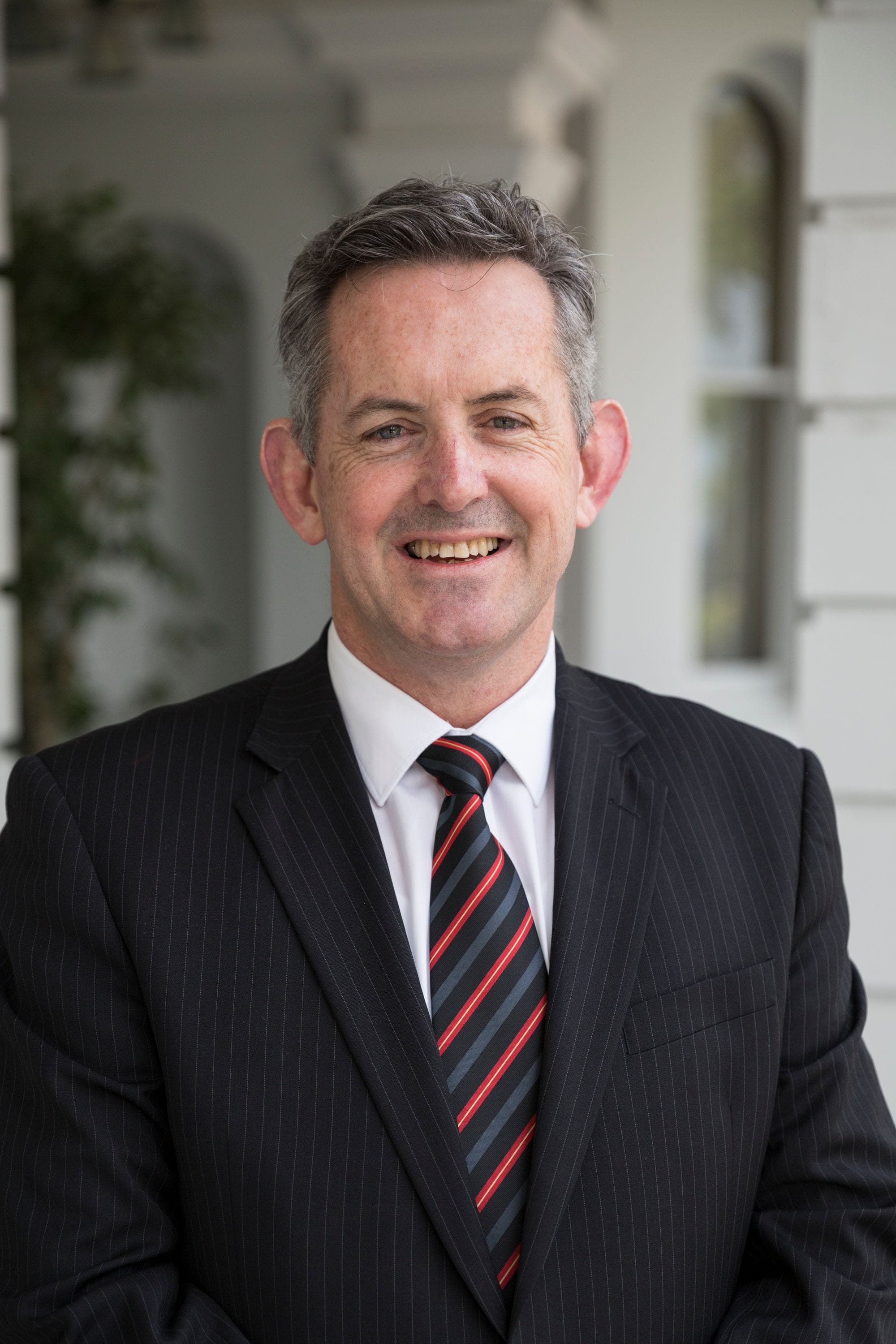 Recent Events

Our congratulations and thanks go to all the Dads, Male Mentors, boys, Staff, Prefects and our P&F Mums who made the recent Junior School Stepping Up night such a success. With almost 200 people participating, it was great to see so many boys enjoying the company of their Dads/Male Mentors and mates, along with some informal games and the now traditional tug-o-war.

Congratulations to all of the boys in the Middle and Senior School for their positive and enthusiastic participation in our 2019 Swimming Carnival. It was another day of strong competition, healthy House rivalry and outstanding community spirit. Congratulations to the boys in Gurr House who were victorious in winning the Senior School Shield. We look forward to publishing a complete list of the results in next week's Newsletter.

Invitation to join the Rostrevor College Board or Comittees

The Rostrevor College Board and its Committees play a vital role in ensuring that our College remains faithful to its mission in providing an outstanding education for every boy entrusted to our care.

If you are interested in serving our community as a member of the Board or one of the following Committees, please contact Mrs Deb Winchester (Principal's Assistant) pa@rostrevor.sa.edu.au for more information.

Board Committees:

Stewardship
Risk Management
Promotions & Marketing
MARK LE MESSURIER
Insights into the Adolescent Brain (see flyer)
Developing resilience in young people
Wednesday 20 March 2019
All of us need to experience our share of hardship, failure, disappointment and fear in order to grow into confident and resilient adults. Any parent who has helped a child take their first steps, learn to swim or ride a bike knows this. While doing everything we can to limit the bruises or a lung full of water, we know that they are a small price to pay for the freedom and independence that will come from mastering the skill.
As an adolescent it is easy to forget that the parents who seem like the strictest parents in the world, are the same people who gave birth to me and nurtured me before I could speak or walk. Until we become parents, it is almost impossible to understand how difficult it is to let go of our natural instincts to protect our children. Yet let go we must, if our children are to grow into confident and capable adults.
When our children leave school and enter the world of work, they will usually not get a say in who they work with. They may be overlooked for promotions. As Scientists and Engineers, they will have the persistence to work through many prototypes that fail before finding success. So, while doing everything we can to optimise their learning and personal development during childhood, there is great value, for our children's long-term success, in not over doing it. Often, there are great (albeit unintended) outcomes that come from being allocated to a class or team that doesn't have any of my friends in, or a teacher who is not my favourite. Often, it is outside our existing 'comfort zone' that we discover new joys, new friends and great things about ourselves.
Learning how to get along with others, resolve disputes and accept constructive criticism are indispensable life skills. Identifying and making the most of such teachable moments is important work, just as important as teaching children how to walk.
Thought for the Week
Do not judge me by my success.
Judge me by how many times I fell down and got back up again.
- Nelson Mandela
Brian Schumacher
Principal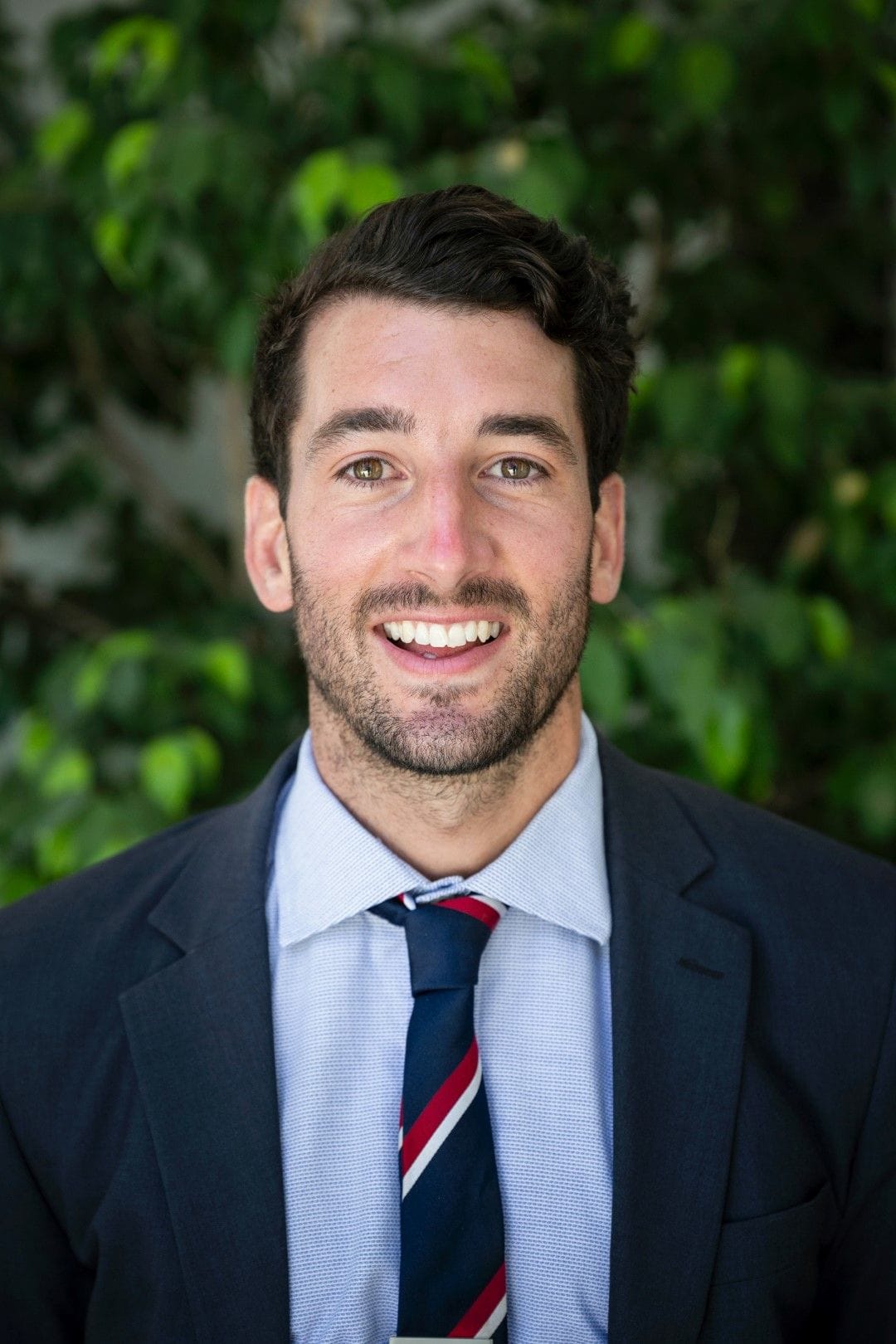 It's been an incredibly pleasing last couple of weeks in two main aspects of Co-Curricular life. The first has been success in a number of areas, which is always a just reward for the efforts of our students, coaches, team managers and parents. Secondly, and most importantly has been the unwavering commitment of a large majority of our students. This, along with a willingness to attempt new and in some cases completely foreign sports or activities has seen the College continually able to broaden our web of involvement in a wider variety of sports and competitions. Volleyball is rightfully back at a Middle Years level, with Senior Years teams on the agenda next as well as a steady and manageable interest in potentially new or re-introduced sports such as Cycling, eSports, Fishing, Squash and Lacrosse. As such, now is the perfect time for students to involve themselves in the diverse and constantly evolving Co-Curricular program at Rostrevor College.

You may have read last week that we had immense success in the 2019 SA Schools Triathlon Championships, collecting 3 medals and podium finishes despite having only entered in 5 events. This included a Gold Medal for our Junior Team, who had never previously raced together. In fact, half of our athletes hadn't even competed in a triathlon prior to last Wednesday.
Even more impressive was later that same day, the Rostrevor College Swimming Team achieved only their second outright victory at an Inter-College swim meet for five and a half years! This is an incredible feat and all credit must go to Mrs. Mary Ford, Mr. Adam Whitefield and all of the participating students who have been brilliant this year. Some of the students who achieved victories in the swimming races actually participated in the Triathlon earlier that day, and should be commended on their grit, determination and quite simply displaying an enormous amount of heart and courage in the process. It's this approach we are continually aiming to build across all activities, and there are positive signs that this is slowly becoming 'the norm'.
From a community aspect, we've had a number of parents and old scholars taking on the role as coach, team manager, scorer or avid supporter early in the Term. What this has created is a positive, friendly and somewhat energetic atmosphere on Friday afternoons and Saturday mornings (although the warm weather may have a large role in this). The support for our students and their endeavours is remarkable and I thank each and every one of you for contributing to the growing culture at Rostrevor College.
Long may it continue.
If your son, be he a current or past scholar, has made any significant achievement in an activity outside of the College, please pass this on to me via email to lmanuel@rostrevor.sa.edu.au or by phone, so that I can include his achievements in the weekly newsletter.
For a full list of results from the weekend's fixtures, please click the link below:
Luke Manuel
Head of Co-Curricular Programs
Canteen Payment Options
Dear parents/caregivers of Middle and Senior Years students,
To ensure compliance with data security obligations in regards to financial information, the Canteen staff will no longer be able to process payments for canteen items via credit card over the phone.
With effect from Monday March 18, the options for payment at the canteen for Middle/Senior Years students will be as follows:
Cashless system through Flexischools credit loaded on to the student ID card (see link):
Online ordering through Flexischools
Students paying with debit/credit card with card present
Students paying with cash
Rostrevor Ski Trip 2019 Mt Hotham.
Rostrevor will again conduct a Snow Sports Trip for senior years' students (10-12) to be run in the last week of the July school holidays.
The tour group will depart Adelaide Airport at 8am on Sunday 14th of July and will return at 10pm Friday 19th July. We will be staying at the Jalanga Lodge, Mt Hotham. This lodge is just adjacent the Big D chairlift and provides ski in/ski out convenience, as well as shuttle bus access to the village.
The cost of the ski trip is $1850 and includes:
return flights from Adelaide to Melbourne and chartered coach transfers to Mt Hotham,
all accommodation and main meals (except whilst in transit),
5.5 days of ski or snowboard hire including helmet, boots and poles,
5.5 days of lift passes,
5 days of ski or snowboard lessons (2 hours per day).
For an information pack on how to secure your son's place on this exciting opportunity please contact Mr Vickery on 8364 8220 or mvickery@rostrevor.sa.edu.au.
Exeat Home Stays
Dear Families,
Each term the College schedules 1-2 exeat weekends for Boarding students. These are opportunities for students to return home, however, many students do not have the luxury of returning home on these weekends and are required to seek other arrangements including staying with Rostrevor families. This is referred to as Homestay.
Rostrevor College is seeking expressions of interest within our College community for families to host one or two of our boarders for Homestay at times when they are unable to return home for exeats.
Becoming a homestay host family is a rewarding experience. You and your sons will have the opportunity to learn about the backgrounds of students from different parts of Australia. For many students and families, the relationships forged can last well beyond the schooling years.
If you are interested in becoming a homestay family, or would like to enquire further, please contact Linda Haynes (lhaynes@rostrevor.sa.edu.au). Linda will be able to provide you with details in relation to College requirements, dates and remuneration. Our first exeat weekend in Term 1 is the March long weekend (8-11 March).
Best Regards,
David Walker
Acting Director - Boarding
2019 Term Dates
Term 1: Wednesday 30 January to Friday 12 April 2019
Term 2: Tuesday 30 April to Friday 28 June 2019
Term 3: Monday 22 July to Friday 27 September 2019
Term 4: Monday 14 October to Friday 06 December