Term 1, Week 11 - Friday 12 April 2019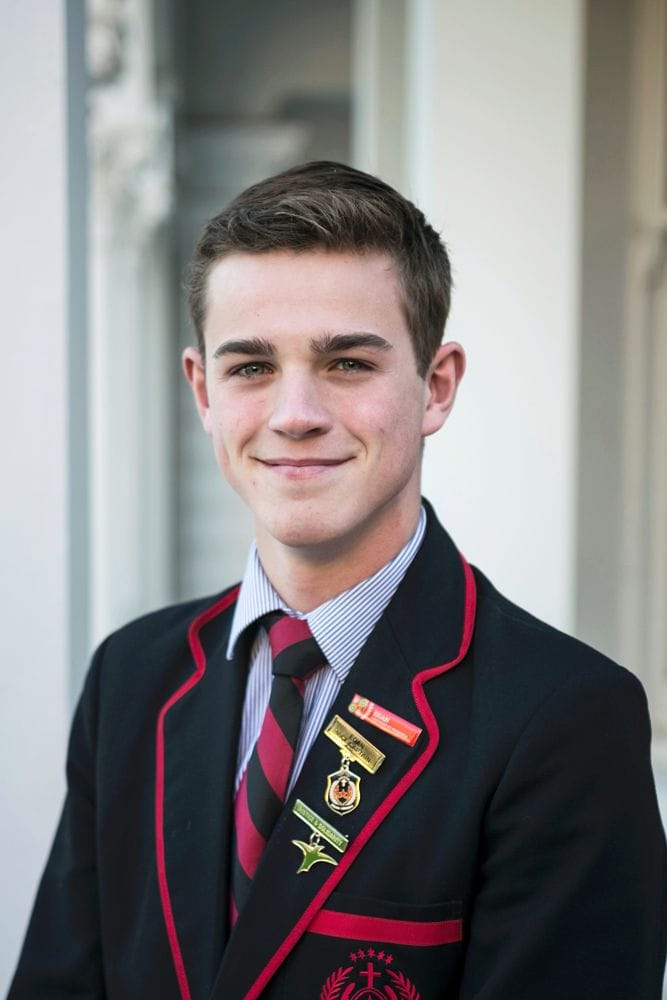 Joshua Rahaley
Head Prefect
Dear College Community,
The Prefect Team of 2019 has seen an exciting and eventful start to the year. We raised over $400 at our Shrove Tuesday BBQ, which was divided up between our Prefect charity, Edmund Rice Camps, as well as Ski for Life, which supported two of our own Rostrevor boys, Andrew and Oscar Klose, in their endeavour to raise awareness for men's mental health.
The team also successfully raised another $350 through the Harmony Day, Action against Bullying Day and Close the Gap Day BBQ, and House gold coin donations.
With the assistance of Mr Adam Whitefield, the Prefects and past Pilgrims assisted in the organising and running of the first Red and Black Social for 2019. By all accounts, the night was an outstanding success with nearly 800 students across seven schools attending. As a past Pilgrim myself, it's inspiring to see the College supporting initiatives such as this.
Next term sees another exciting initiative instigated by the Prefects come to light, with the intention of reducing the litter within our community and promoting the already flourishing pride our students have in the Red and Black. Furthermore, we look to implement further initiatives to enrich the experience of every young man in the College.
In late 2018, the Prefects decided that 2019 would be "The Year of Legacy." Recently, we have strived to embed this notion into the experience of every Rostrevor young man, by simply questioning "what impact will you make on the College?" Additionally, through the increasing awareness and support of the Red and Black Army (RBA) lead by Stefan Lanzoni and Samuel Hearn, we hope to further accentuate this idea with our school spirit.
In closing, the Prefect Team is excited for what's to come, and the impact that we can have on the College community and the College itself. We look forward to working closely with every member of the Rostrevor community throughout the numerous activities and initiatives we have planned for 2019.
Sam and Josh, spinning the decks at the R&B
Stefan Lanzoni
Deputy Head Prefect

2019 has commenced remarkably well, spurred primarily by enthusiasm for initiatives to raise awareness surrounding various social and benevolent causes, thereby establishing a foundation of work for both the Prefect Group and the wider Rostrevor community within the Year of Legacy.

It has been wonderful to see the connection with our sister school, Loreto College, via the annual Prefect's netball match to celebrate Harmony Day, which was again a popular affair that raised money for Edmund Rice Camps. Contrary to the Loreto girls' premature celebrations on the day, the result ended in a thrilling 9 all draw. After competing in front of a very vocal Loreto College crowd, I know that every Prefect is looking forward to a full house in Purton Hall cheering on the Red and Black in Term Two.
Netball matches aside, numerous other activities have been undertaken within the College including the launch of National Day of Action against Bullying and Violence, Close the Gap, Harmony Day and a Shrove Tuesday pancake stall. Externally, the College is incredibly proud of the efforts given by Andrew and Oscar Klose and their Ski for Life initiative, which endeavours to promote awareness surrounding the issue of men's mental health.
Furthermore, it has been great to see how the Year of Legacy has influenced students not only at Rostrevor but in the wider community, to leave a lasting impression on themselves and the school that they proudly represent. Whether this is through how we respect others in our day to day lives or just the environment we develop in, it all counts.
I hope the Easter break is a wonderful time for family and reflection, and that the coming holidays allow us to rejuvenate and invigorate ourselves for an exciting and inspiring Term Two.
Junior Years Students enjoying a sausage on Harmony Day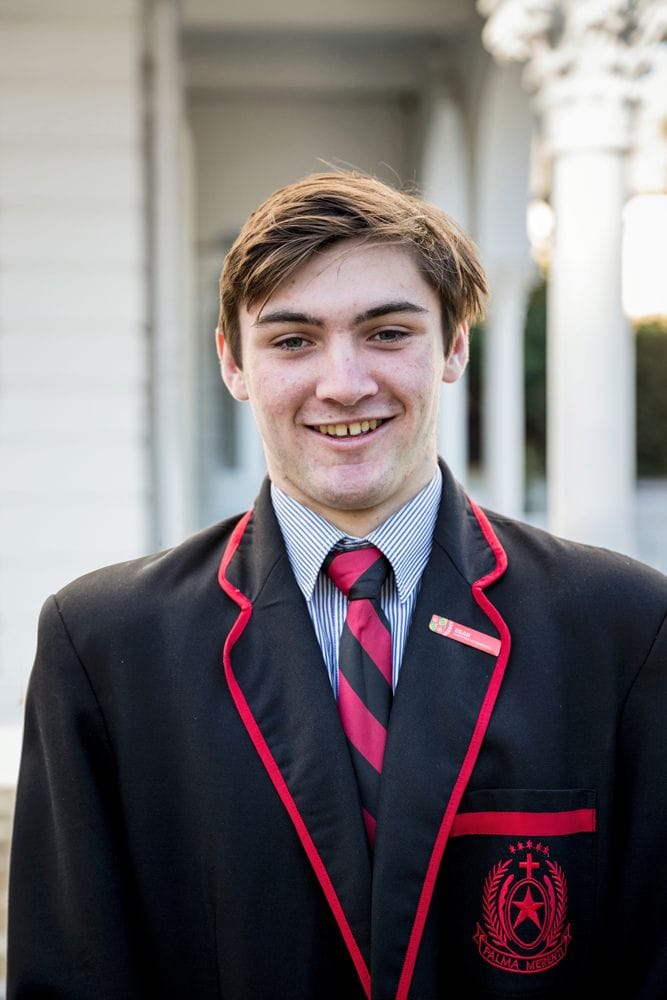 Cameron Taheny
Prefect - Head Boarder
As Term One draws to a close in Duggan House, boys get to venture back home to locations from Ceduna to Bordertown and as far as the Tiwi Islands. We have boys from a range of different cultures and backgrounds who reside in Duggan House every night during the school term.
Term One was eventful in the Boarding House with new boys entering from Years 8-11. Our first weekend is known as a 'Welcome Weekend' and this is where we take a break from our normal social calendar and spend time together. We spent the weekend at Glenelg, where we enjoyed the beach and participated in a range of 'getting to know you' activities. Special mention to Liam McKenny who was voted the most welcoming/helpful boarder by his new boarding peers.
Throughout Term One the boarders took part in numerous activities both within and outside of the Boarding House. This included the Boarders winning the prestigious Boarders vs Day Boys T20 match thanks to an exciting effort from Ryan Lymn who took home player of the match. Over the next few terms we are hoping to plan activities with our sister school, Loreto, which all the boys are looking forward to.
I would like to wish all members in Duggan House a happy holiday as they return home to family and friends.
Welcome Weekend, Slip n Slide on the Main Oval!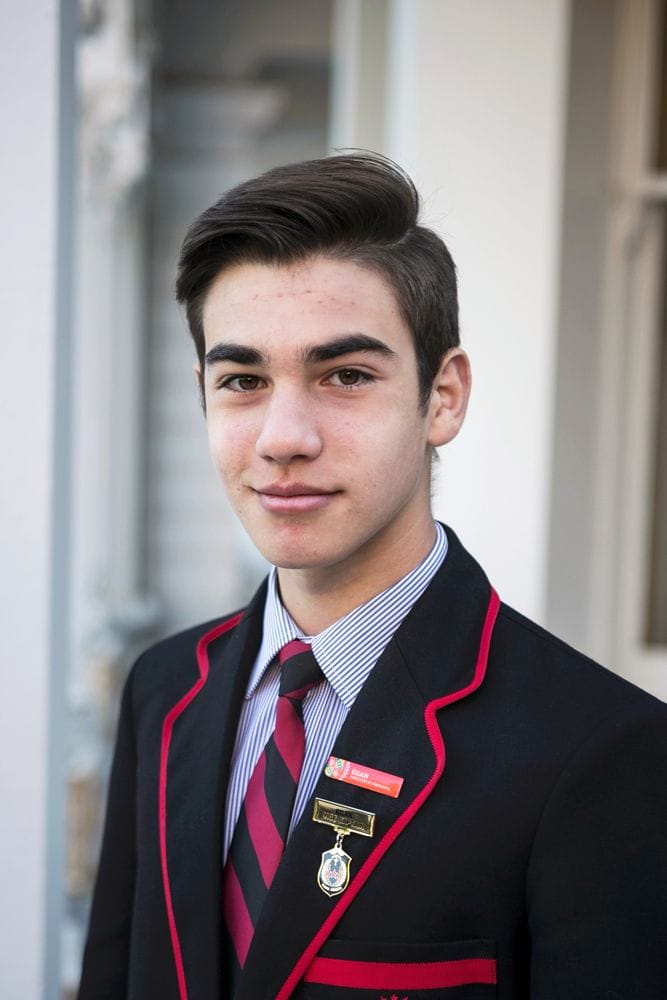 Luca Mazzeo
Prefect - Internal Services
As the end of the first term approaches, the Prefect Body is pleased with the progress we have made and are keen to implement new ideas to improve the welfare of students throughout the College.
In conjunction with these new ideas, the Prefects have also been involved in daily tasks to support staff and students, whilst being offered the opportunity to immerse ourselves in the Rostrevor community.
Prefects are rostered throughout the week to assist students with homework during Smart Work Sessions in the Equity Hub, supervising the Glen Stuart Road crossing after school and simply welcoming Junior students in the mornings with a wave or a 'hello.'
We look forward to building relationships within the community through our roles and promoting a more inclusive and enjoyable environment for students of all ages.
Prefects volunteering at the Junior Years Stepping Up Night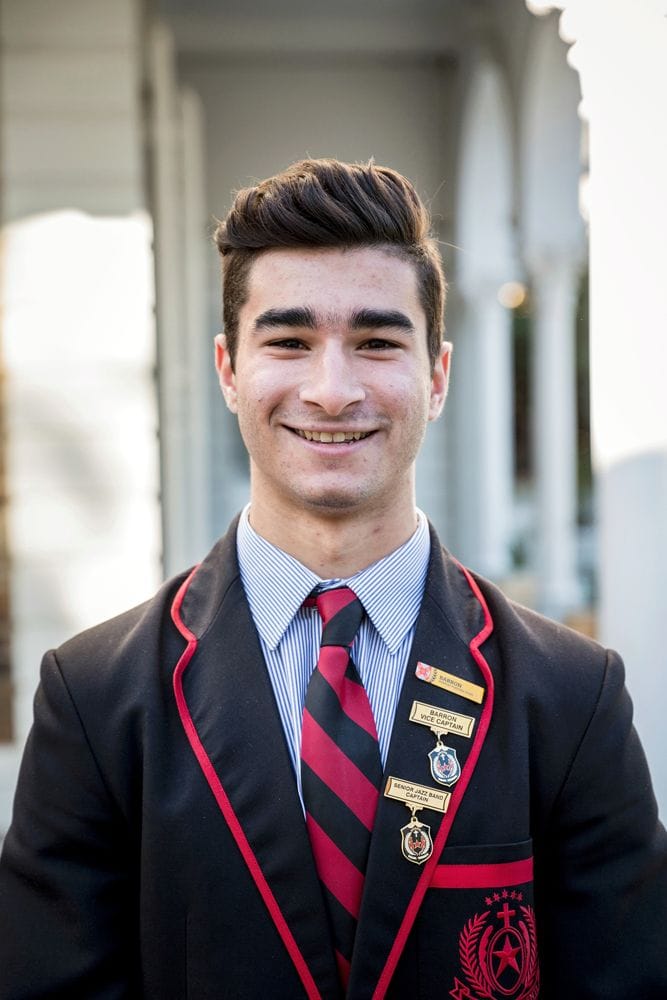 Daniel Carbone
Prefect - Community Activities
On Saturday 16 March, Mr Schumacher hosted the 2019 Principal's Ball. This event was held at the Adelaide Town Hall, where the Year 12 students and their stunning dates, along with some members of staff, gathered for this special occasion. Mr Glen Urbani and Mr Bill Trewartha were our hosts for the evening, ensuring it was a night to remember.
This was an excellent opportunity for the Year 12 students and staff to enjoy this special evening and forget about any kind of work in such a busy time of the year. For some students, this was their chance to fully show off their dance moves, absolutely tearing up the dance floor. The introduction of a Kahoot to present awards added a new element to the Ball which was a massive hit amongst the crowd.
The photo booth was a success, providing all who attended an opportunity to take away a token memory of a terrific night.
A huge thank-you to Sam Hearn for his massive effort in collating and producing the video.
I am certain the evening will be a highlight for many and cherished by all who attended. A big thank you to the College Administrative Team, staff members and Prefects as the night would not have been such a huge success without the huge effort by many in planning the event.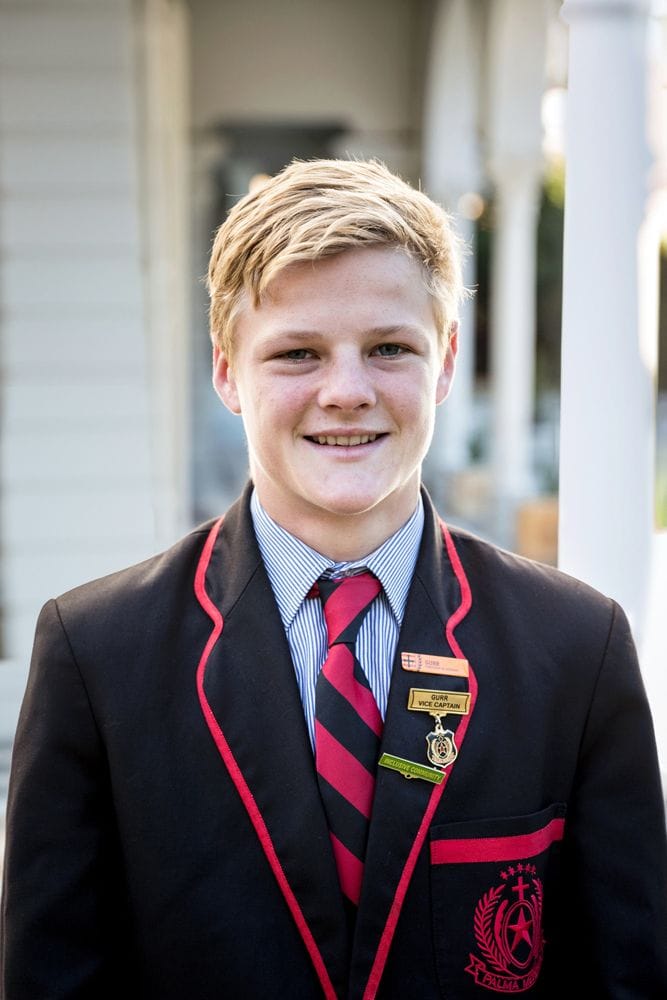 Nathan McCarthy
Prefect - Social Justice Captain
As Term One draws to a close, so does the work of the Social Justice Group. Over the course of the term, there has been a tremendous turnout of excited boys willing to help others in our community and give the Social Justice Group a shot and in turn the group has been able to provide many different perspectives on some of the issues that we hope to resolve.
The primary focus of the Social Justice Group has been to get a feel for and find some of the problems in our school and wider school community that need to be addressed. As a group we have also thought of some of our own ideas and initiatives and how they will help others in our community. One problem we have discovered that is quite prominent in our wider school community is the amount of people living on the Adelaide streets. This issue has generated many initiatives that the Social Justice Group hopes to work on in the coming terms.
We will continue our work next term, as we hope to raise much needed awareness on many important social issues.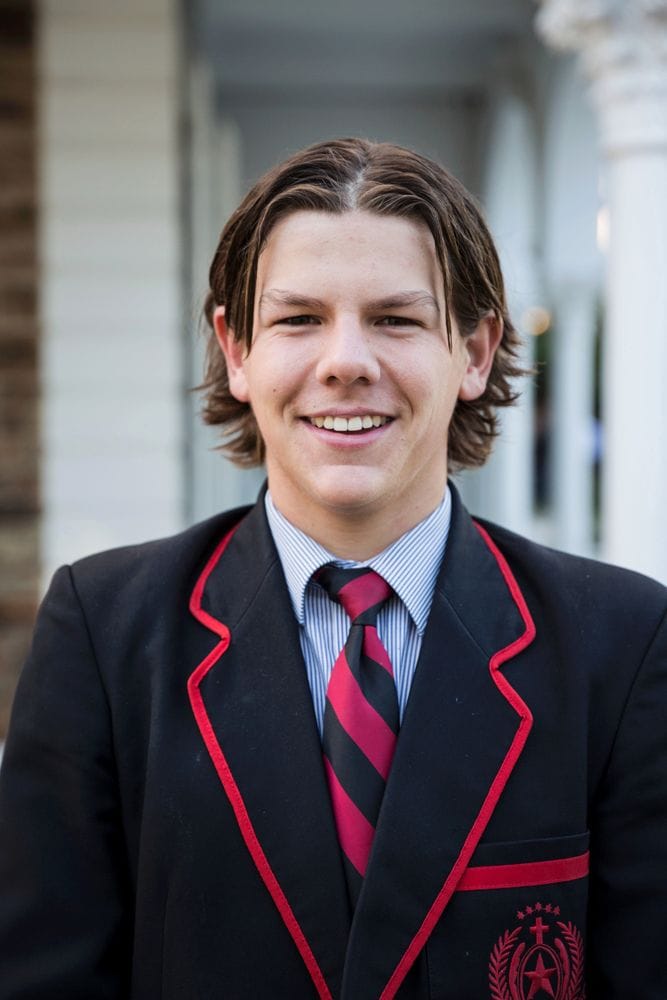 Kyle Brazell
Prefect - Barron House Captain
With the commencement of the new school year, Barron House has welcomed many new faces, varying in year levels, where great enthusiasm, House spirit and unity has been developed so far, and we will strive to continue this throughout the year.
It has been a busy, yet entertaining start to the term, kicked off with our Swimming Carnival; although Barron couldn't end its drought of losses, all students participated to best of their ability. The boys displayed a sense of House spirit and great Rostrevor spirit of being a 'man for others', resulting in all events being filled. I can safely say that there are very promising times ahead for Barron House leading into the future.
We have been involved in raising money for Project Compassion, with each Pastoral Care Group assigned a series of boxes to fill. Barron raised over $150 in the three-week period of Lent, helping a variety of people around the world with the basic necessities we take for granted.
As for the remainder of the year, a major focus will be our academic results, hoping all boys give 100% effort to ultimately improve our position on the Academic Shield leader board. Additionally, there are still so many exciting College events on this year's calendar to look forward to such as Edmund Rice Day and Athletics Carnival to name a few.
To conclude, I extend congratulations to the newly elected 2019 Barron House Vice-Captains Samuel Hearn, Patrick Baldwin, Gianni Bergamin, Zachary Tripodi, Connor Walker, Alex Maio, Harrison White, Matteo Belperio, Lachlan Tripodi and Jacob Marin, who I look forward to working with throughout the year.
Barron House, Swimming Carnival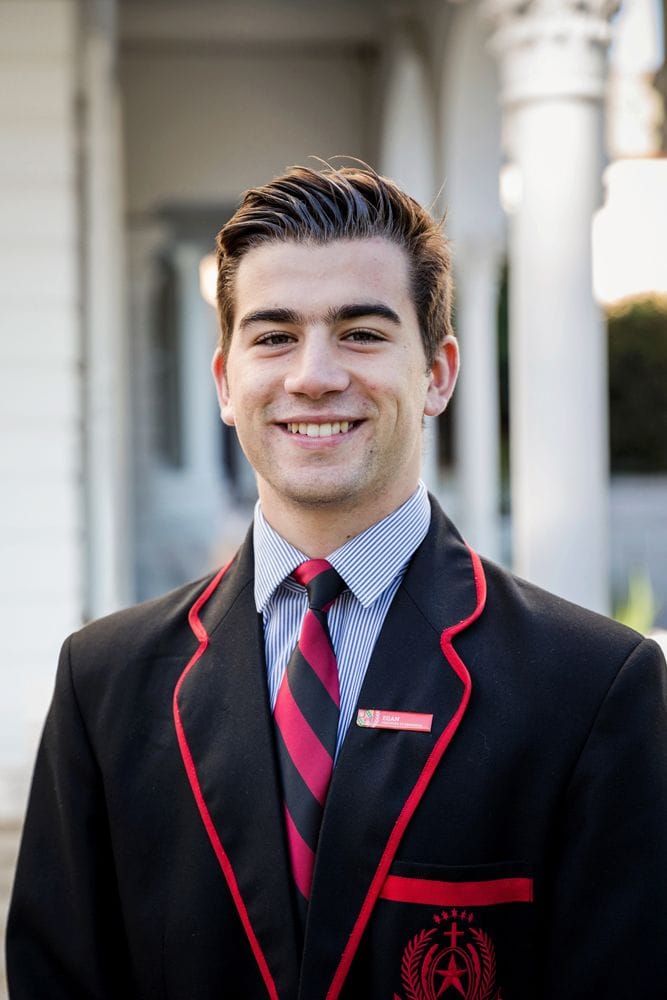 Jamie Signorello
Prefect - Egan House Captain
With the introduction of a new Egan Head of House in 2019, Mr Hodkinson has led by example and certainly maintained high standards after the departure of Mr Trewartha who we wish all the very best in his new role.
Term One has been a prosperous and productive term for Egan House. After a controversial draw with Gurr House in 2018, we were determined to be victorious and show why the mighty Egan Knights are always number one. The boys went into the Carnival in high spirits, however, we came up short on the day, finishing second overall. It was a great performance from all students in Egan House and Mr Hodkinson. Special mention must go to the Year 7 and 8 students who lacked numbers but still managed to participate and fill all events. This result will be motivation for Egan House to retain the Athletics Carnival Shield for a seventh consecutive year, a triumph never achieved in the College's history.
The 2019 AFL footy tipping competition is leaving everyone with their eyes on the prize! The Egan House BBQ has also been very successful and continues to bring the College community together. It has seen younger boys step up and become more independent as they become exceptional leaders in the College community.
A new Egan House initiative has been the #LightenTheLoad Campaign. Working in conjunction with the Social Justice Group has built stronger relationships between peers and teachers and ultimately brought success in helping people in poverty and those who are disadvantaged. I encourage students, parents and teachers across the College community to gather unused clothing in the Term One holidays as we will be working alongside St Vincent de Paul in Term Two to collect goods via their trademark blue bins to support those less fortunate.
Lastly, congratulations the newly elected Egan House Vice-Captains for 2019 Len D'Silva, Thomas Cusack, Liam D'Silva, Oliver Piro, Tyson Walls, Wyatt Pisani, Luke Signorello, Lachlan Hill, Isaac Kelly and Carlen Becker.
Egan House, Swimming Carnival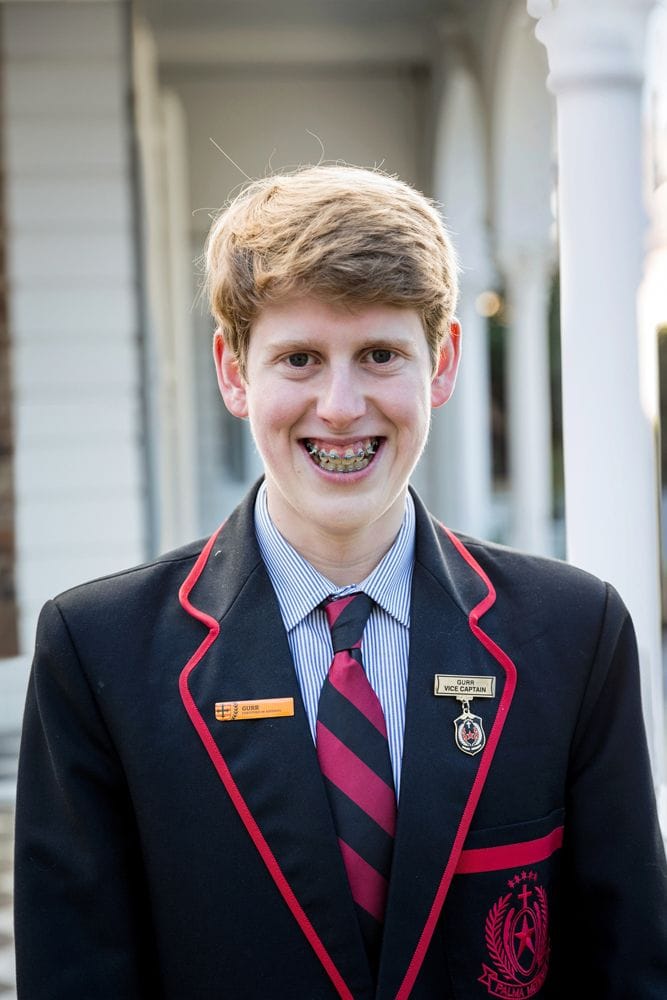 Jack Myers
Prefect - Gurr House Captain
The opening term of 2019 has been both busy and successful for Gurr House. The excitement and buzz around Swimming Carnival was immense as we looked to be outright winners this year after tying with Egan in 2018. The students gave it their all, resulting in great success. Middle Years students managed to come away with their respective shield as well as Gurr taking the overall shield in a tight contest from rival, Egan.
The House has also donated generously to Caritas Australia's Project Compassion, a fundraising opportunity run during Lent. The students have given money generously and should be commended for embracing this fundraising opportunity.
As the year unfolds, the members of Gurr are looking forward to participating in numerous fundraising and social initiatives such as Edmund Rice Day, Marian Day and Athletics Carnival. The commencement of the football season has seen the continuation of the AFL Fantasy and House Tipping competitions which students enjoy participating in. We will also be focussing on our academic results with a view to continuous improvement as the year unfolds.
Finally, I extend my congratulations to all the students elected into the Vice-Captain roles James Warton, Matthew Dnistriansky, Lewis Matsis, Darcy Holmes, Thomas Snowball, Tyson Bos, Finn McGuire-Coward, Arnav Kothari, Henry Myall and Tom Fotheringham. I look forward to working with all of them and the contributions they will make to not only the House but the school community.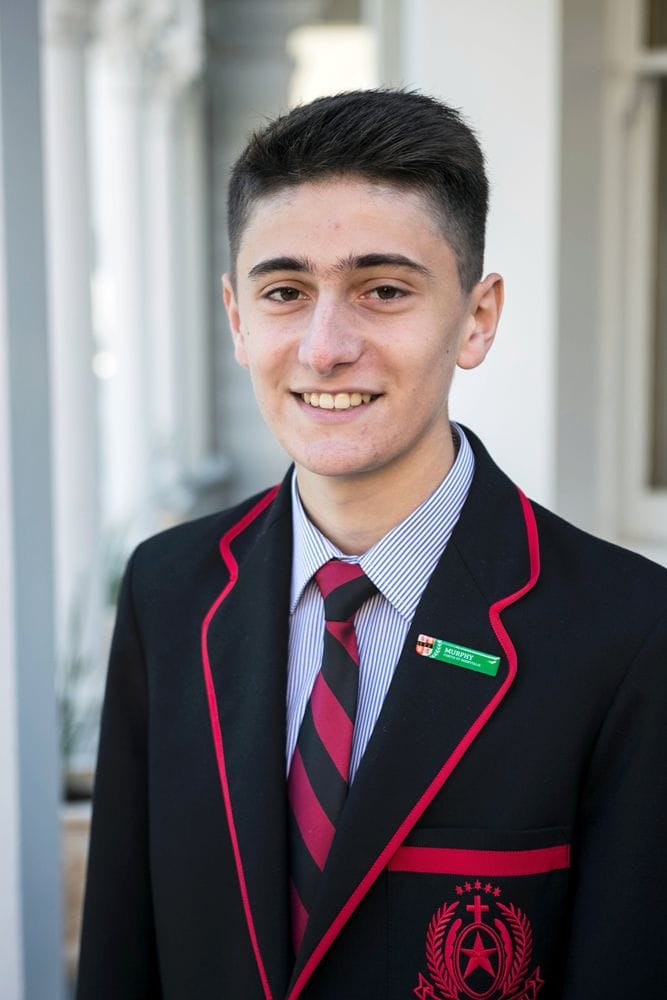 Jake Tatarelli
Prefect - Murphy House Captain
You could say Murphy House has enjoyed a spirited start to the 2019 school year. We have welcomed many new students into the House, who I hope enjoyed their first term at Rostrevor College, and for the boys transitioning from the Junior Years, I am sure have thrived in their progression into Middle Years.
First up this year was the Swimming Carnival, and although we may not have celebrated success with our endeavours in the pool, the boys were certainly rewarded for their relentless efforts up in the stands. The phenomenal chanting and supporting of each other throughout the entire event inevitably led to our Spirit Shield triumph.
The beginning of Lent coincided with the launch of our support for Caritas Australia with generous contributions to Project Compassion, and our Chapel gatherings provided us time to reflect.
Towards the end of the term, we farewelled Murphy's Head of House, Mrs Lee, as she commenced maternity leave, and welcomed Ms Tiggemann into the role. We also celebrated the newly elected House Vice-Captains at a whole school assembly Adam Villano, Giovanni Elias, Harrison Scholz, Dyvondre Banderson, Jack Basso, Anton Piotto, Hugo Shute, Jordan Bastin, Ben Caveney and Max Liew. I look forward to collaborating with them during 2019.
I hope the upcoming holidays allow the boys and their families to enjoy some respite from the hustle and bustle of school to return refreshed and ready to achieve their goals in Term Two.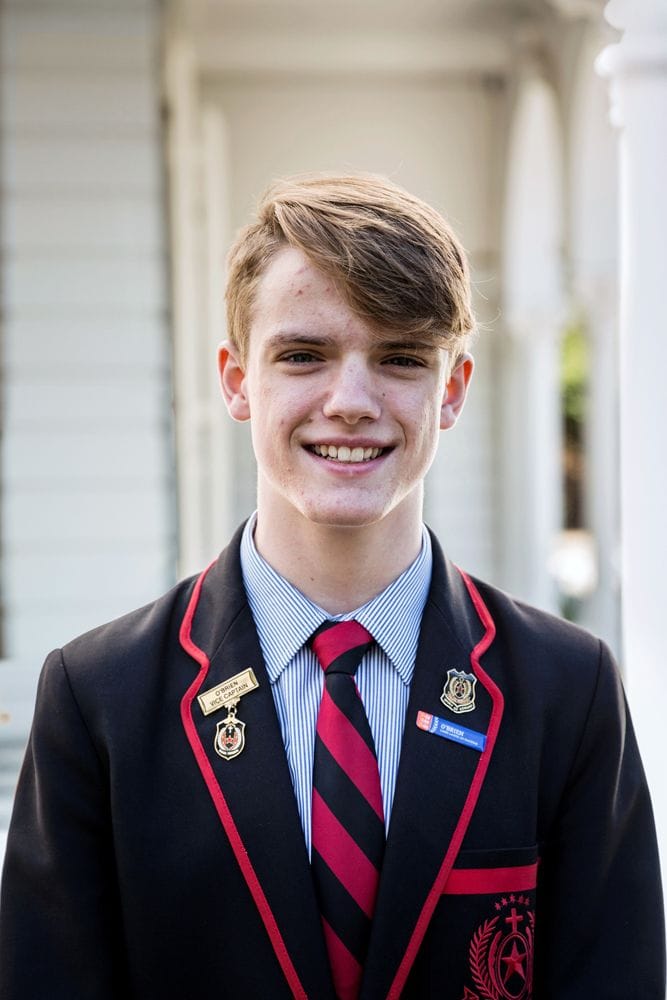 Lewis Pipe
Prefect - O'Brien House Captain
O'Brien House has had a busy start to 2019 with a plethora of fundraising activities, including selling hot cross buns every Tuesday morning, and holding our own Easter raffle.
All funds raised will go to our new House charity, which is the Reverend Brother Patrick Foundation, supporting marginalised rural families in India. Having experienced their work first hand while on the 2018 Indian Pilgrimage, I can assure all members of the Rostrevor Community that the money we raise makes a difference.
Additionally, in our various House meetings we have been encouraging students to always strive for their personal best and to be a 'man for others'.
This year I have been appointed as the College's representative for the Campbelltown Council's Youth Advisory Committee. The Youth Advisory Committee is holding a group of free "How to Adult" workshops from 10-18 April which are aimed at youths between the ages of 12-25. I strongly recommend attendance by anyone interested as these will teach valuable life skills. More information can be found at this following link: https://www.eventbrite.com.au/o/campbelltown-youth-7965984270
Congratulations to our 2019 House Vice-Captains Nicholas Pipicella, Ned Carey, Cooper Llewelyn, Jack Gerschwitz, Alastair Lord, Darcy McKenny, Cameron Tunno, Charlie Crafter, Elliott Melino and Ignatius Crafter. We look forward to an exciting year.
2018 Pilgrims visiting the tribal village Ottiyambakkam in Chennai supported by the Reverend Brother Patrick Foundation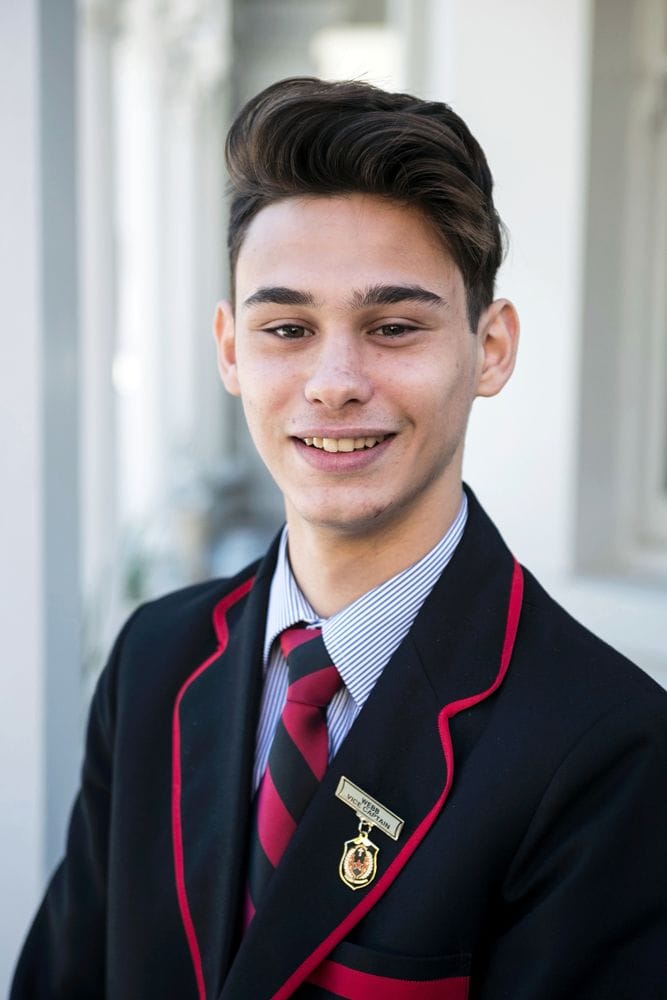 Jack Reginato
Prefect - Webb House Captain
Webb House students have had a positive start to the 2019 school year. There has been great spirit amongst the boys participating in all House activities with enthusiasm. Regardless of our result, Swimming Carnival was thoroughly enjoyed by all members. It was great to see everyone participating, cheering and supporting each other.
Throughout the term, the Middle and Senior Year students, in conjunction with our Junior Years peers, came together to raise awareness for Harmony Day, Bullying - No Way and Close the Gap Day. We worked collectively as a group to create a poster on why everyone belongs at Rostrevor. This was a great opportunity for us to connect and raise awareness of these important issues.
Another popular activity Webb House is continuing in 2019 is the House footy tipping competition. This allows students to engage in plenty of friendly rivalry and banter with a prize up for grabs at the end of the season.
We are now eagerly looking forward to other upcoming school events such as Edmund Rice Day, Athletics Day and the annual "Walk a Mile in my Boots" fundraiser, held by our House Charity, the Hutt Street Centre.
I would like to congratulate the boys who have been appointed to leadership roles for this year. I'm looking forward to working with all the Vice-Captains Luca Chiuchiolo, Thomas Hill, Daniel Malatesta, Thomas Carson, Aidan Walsh, Ridheypreet Grover, Sebastian Rapuano, Bill Banelis and Peter Colpo Strangio to discuss issues and develop initiatives to make Webb House even better.
Finally, as we head towards the end of Term One, I would like to wish everyone a safe, relaxing holiday and a happy Easter. It's a great opportunity for us to recharge, reflect and refocus our goals for the remainder of the year.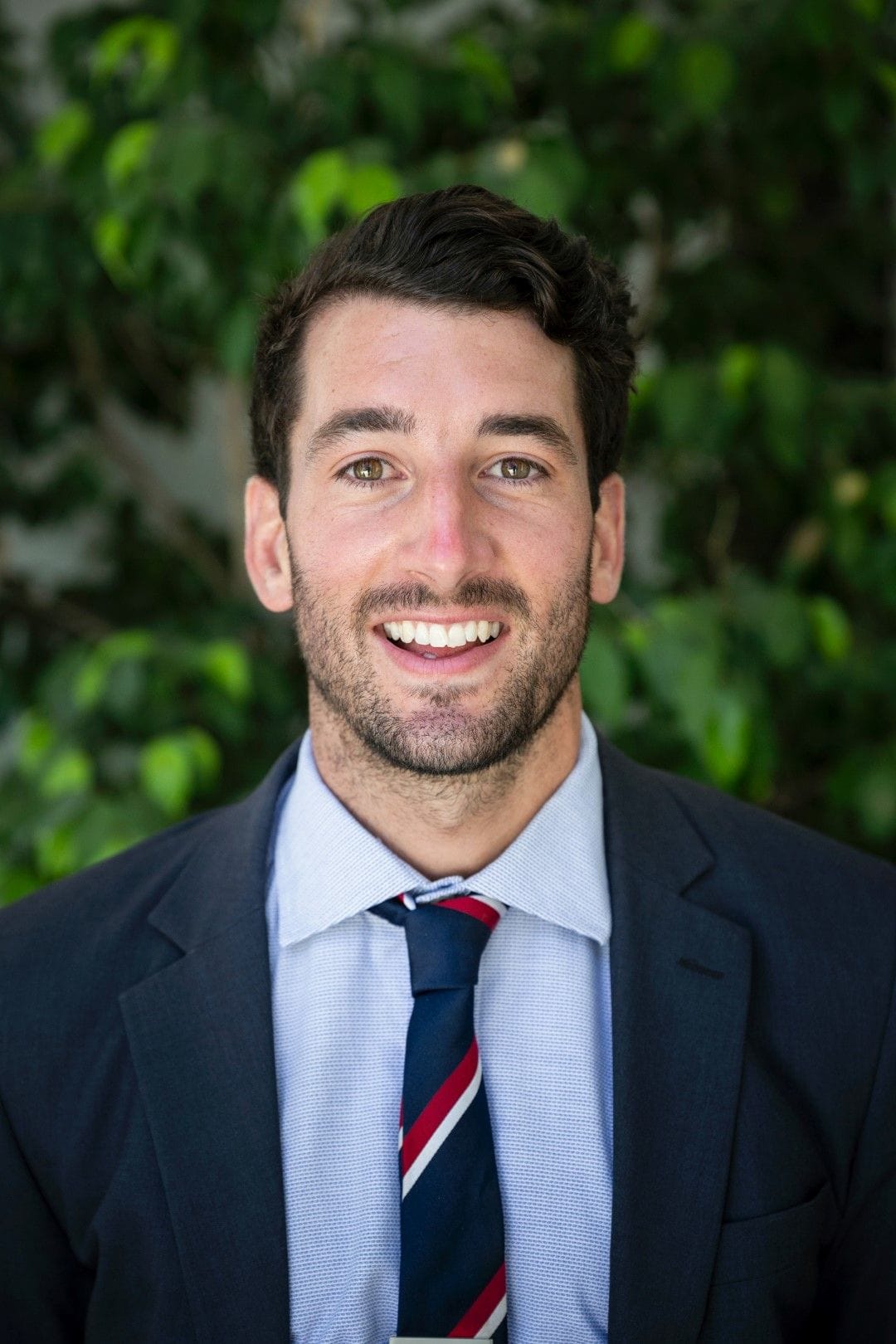 As the Term 1 holidays approach, I'll take this opportunity to reiterate a couple of key messages intended to reach families last week. The opening week of every term is always incredibly busy from a Co-Curricular perspective. Trainings, trials, team selections, meetings, uniforms and fixtures combined with meeting new coaches, parents, team managers and sometimes students can make for a very frantic lead up to the first fixture for a wide variety of Co-Curricular Teams. I imagine this will be further amplified by the fact that Monday 29 April (Week 1, Term 2) is a Student Free Day. As a result, there are two main areas I would kindly ask your assistance with in the lead up to our commencement of Co-Curricular fixtures in Term 2.
Firstly, can we all please remind our students how important it is to attend trainings, meetings and provide adequate communication in the event of an absence. Encouraging accountability, commitment and responsibility are essential pillars of their involvement with the Co-Curricular Program and it certainly eases the burden somewhat from an administrative point of view. The more students we see and hear from provides us with a far more accurate insight as to their intended involvement with various activities. Again, we always understand if specific occurrences arise and make it difficult for students to participate in a training, meeting, fixture etc; but these do need to be communicated with the appropriate parties.
Secondly, we are taking a concerted approach to ensure that all students have a clearly identifiable number on their uniform for activities that require so. There are several reasons for this, but most importantly based around player identification, safety and to assist referees and umpires. This week during trials, we are doing our very best to assign all students a number so that arrangements can be made for this to be organised before Term 2 fixtures. If students already have a numbered uniform that will fit this year, then there is no need to purchase a new one or change numbers. We will make do with this as best we can to minimise cost to families where possible.
Thank you in advance for your efforts to assist the above, and please communicate any queries you may have to me via email.
Luke Manuel
Head of Co-Curricular Programs
---
In Other Co-Curricular News:
Henry & Charlie Brasher (Year 10) achieved a fantastic feat recently; participating in the Aldgate Cricket Club U/16 Grand Final. Aldgate successfully came away with the victory and crowned champions for the 2018/19 season. Furthermore, Henry played in the Aldgate Senior C Cricket Grand Final who were also victorious. Terrific results for the boys, and a just reward for the efforts they display towards cricket in general.
If your son, be he a current or past scholar, has made any significant achievement in an activity outside of the College, please pass this on to me via email to lmanuel@rostrevor.sa.edu.au or by phone, so that I can include his achievements in the weekly newsletter.
For a full list of results from the weekend's fixtures, please click the link below:
Canteen Payment Options
Rostrevor Ski Trip 2019 Mt Hotham.
Boarding Exeat Home Stays
Uniform Shop Holiday Opening Hours
2019 Term Dates
Term 1: Wednesday 30 January to Friday 12 April 2019
Term 2: Tuesday 30 April to Friday 28 June 2019
Term 3: Monday 22 July to Friday 27 September 2019
Term 4: Monday 14 October to Friday 06 December