Term 2, Week 2 - Friday 10 May 2019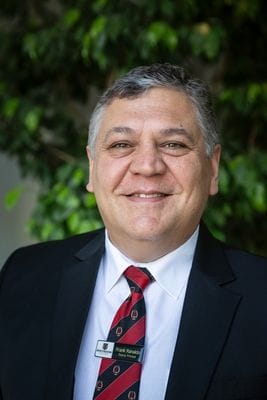 Parent-Student-Teacher Interview Evenings
These evenings are offered to provide families with greater detail regarding your son's progress in Term 1.
On the Monday prior to students commencing Term 2, Years 7-12 teachers had the opportunity to meet with boarding families to discuss their sons' academic progress. While the number of boarding families in attendance was lower than last year it was pleasing to see those who were able to attend.
On Wednesday we had the first of our evenings for day students (surnames A-L) and next Thursday 16 May we look forward to meeting with the remaining families (surnames M-Z).
Co-curricular
It was great to see so many students and parents on Saturday morning for the start of our winter co-curricular season.
The co-curricular program at Rostrevor is about building relationships and learning to relate with others within and beyond the College community. Through your son's participation, he will grow in character, confidence and esteem where his personality is further nurtured, shaped and formed. Through his participation, he will feel a sense of belonging to a team and as a member of the Rostrevor community.
I would like to offer a reminder to families that we do encourage boys to participate in at least one co-curricular activity during the year from the range of sporting and non-sporting options available. Additionally, in the area of sport, your son's first priority should be to make himself available for school teams if his chosen sport is conducted by the College. For example, if your son plays a sport at club level and that same sport is offered by the College, then we would expect that he will play that sport for the College.
We have had many old scholars who have played sport at very high levels while at Rostrevor and have gone on to play at a professional level after graduating. We understand that there may be clashes on training days or matches and we simply ask that boys negotiate with their coaches regarding the level of participation. In this way, the needs of all parties are met.
NAPLAN
Next week, all students in Years 3, 5, 7 and 9 will be participating in the NAPLAN testing and this year most tests will be undertaken online. Your son will need to ensure that he brings his iPad to school, fully charged, on the scheduled day. Students will access the tests using a 'locked down browser' which has already been installed on their iPads. This information has been communicated to families and students will be informed shortly regarding the scheduled days of testing.
While it is important that students try their best, we certainly don't want them to feel stressed about undertaking these assessments. The NAPLAN is simply a snapshot and the interpretation needs to be made in context rather than how it is reported on the My Schools Website. At Rostrevor we do not believe that one form of testing can truly measure the achievement and efforts of our students and effectively reveal the rich learning experiences that we provide.
Use of Kintyre Road
Junior Years families would have received information about the South Australian Road Use Rules including Drop Off and Pick Up Zones (Kiss and Drop), parking and the use of an 'Emu' Crossing. It is important that we take note of these for the safety of the youngest members of our community.
Middle and Senior Years families are reminded to avoid using Kintyre Road for drop-off or pick-up. Additionally, the Rostrevor College Stepping Stones carpark should only be used by families who utilise this service for their children. Parents are asked not to park in the Stepping Stones carpark at any time during the day.
Your cooperation in this matter is appreciated.
Student Standards and Expectations
We pride ourselves on the wonderful relationships we have between families, students and staff. We are overwhelmingly pleased with the way most of our students present themselves in terms of uniform and grooming and the way in which they behave.
From time to time, however, there can be some scenarios where young men make decisions that go against the College's standards. We often explain to students that "Rules Create Freedom" and that just like driving on the road, our uniform and grooming 'rules' allow everyone to be who they truly are 'from the inside' and not to worry about external appearances.
Our expectations are set on what we believe are appropriate standards. We cannot and will not attempt to keep up with society's ever-changing fashion. When we ask a student to adjust a hairstyle or to have a shave, we hope parents appreciate that that is all it is; a simple request to abide by our standards.
We thank you in anticipation for your support in this matter.
Thought for the week
"It occurs to me: why is it mainly women, who pass on the faith? Simply because the one who brought us Jesus is a woman. It is the path chosen by Jesus. He wanted to have a mother: the gift of faith comes to us through women, as Jesus came to us through Mary". Pope Francis
Happy Mother's Day to all mums!
Frank Ranaldo
Deputy Principal
The Rostrevor Calendar has recently been updated! Click the link above to review.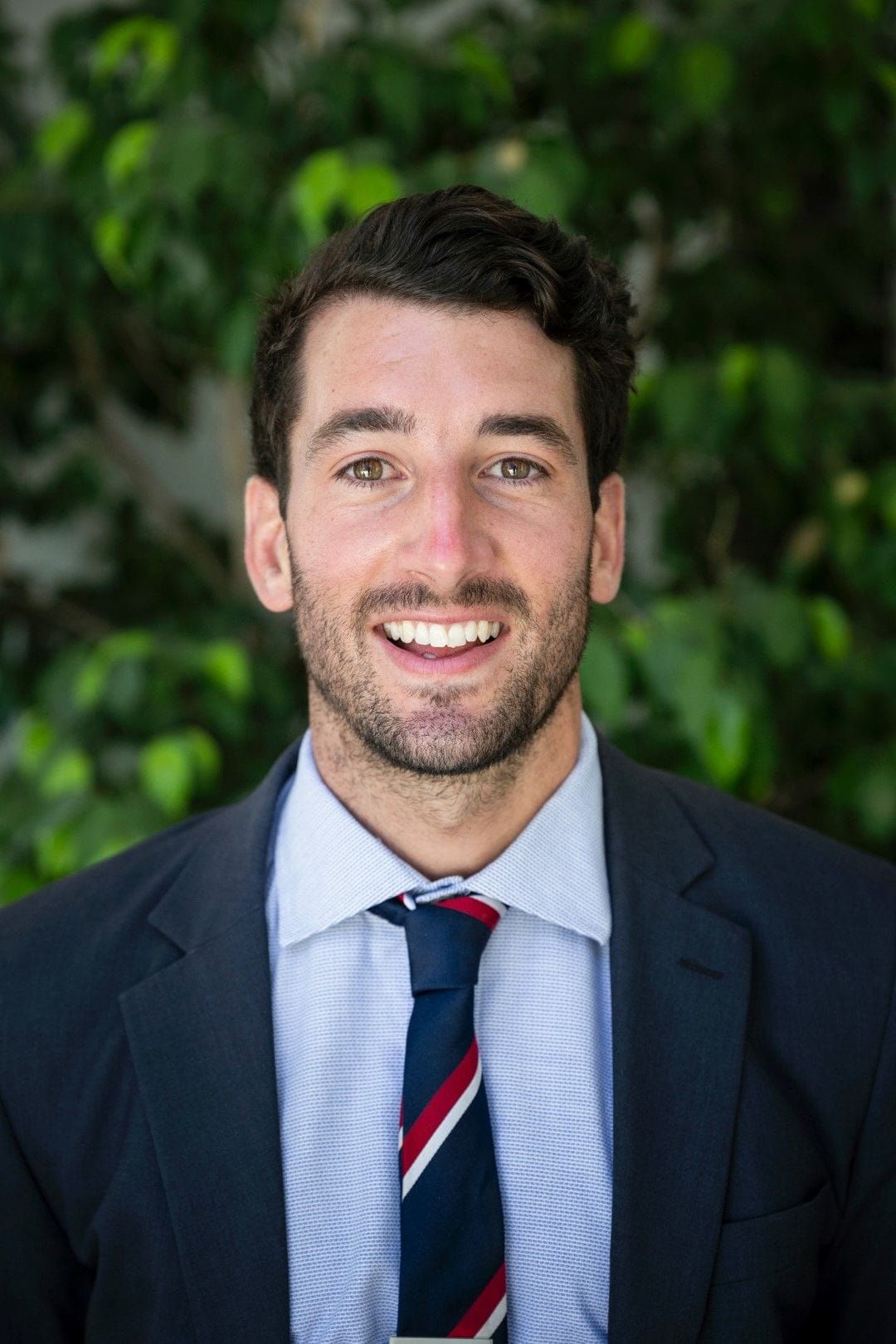 As expected, the opening week of Co-Curricular Fixtures brought with it an abundance of challenges, surprises, madness and hilarity both in the lead up and on the Friday and Saturday themselves. I am however, incredibly grateful for all the work behind the scenes by many staff, coaches, students and parents involved
The Winter Co-Curricular Season is always a significant one at Rostrevor College. As of this weekend, the number of 'sporting teams' has skyrocketed and eclipsed 50 in total. We also have 10-15 teams in additional activities that further diversifies and strengthens our ability to cater for a wide variety of young men. Put simply, it's never been a better time for students to involve themselves in the Co-Curricular Program. I'm very passionate about delivering quality programs in every single activity we offer and whilst there is certainly a long way to go before I'm content, there has been and will continue to be some noticeable improvements in various fields.
I'd like to echo Frank Ranaldo's message in relation to our expectations of students here at Rostrevor College. Engaging in the Co-Curricular program is an essential pillar of student life, and one that is required of all students. The expectation to prioritise school over Club commitments is a longstanding policy, and one that is clearly identified on the enrolment forms and also information sent out annually to families. It takes a phenomenal amount of effort from many parties to organise, facilitate and orchestrate all Co-Curricular events and it's imperative we have the support of students and families to reflect this.
Over the next few weeks we will undertake a concerted effort to solidify this expectation. If you have any questions in relation to this, you are always welcome to contact the school or myself.
To finish, I highly recommend you read through the sporting results from the weekend and also peruse the 'In other Co-Curricular News' section which highlights some phenomenal achievements from our students in some unique and exciting fields. I'm incredibly proud of all of the students and am positive their successes will impress many families who take the time to read them.
In other Co-Curricular News:
Theodore Ashley (Year 11) recently represented South Australia at the Australian Gridiron Junior National Championships held in Sydney between 14-20 April 2019. The state team, known as the South Australian Sharks, played 4 games over 6 days, winning 2 and losing 2, finishing 4th overall. Playing against the bigger states (with much bigger players!) this was the Sharks best result ever.
To top it off, Theodore was 1 of 5 SA players who were selected to try out for the National team, the Australian Outbacks, by attending a selection training camp in January 2020. If successful, Theodore would then represent Australia at the Gridiron Junior World Championships, being held in the United States in July 2020.
Considering Theodore (pictured below) only took up the sport last October, this is an exceptional achievement and we wish him all the very best for the future and the National Training Camp in 2020.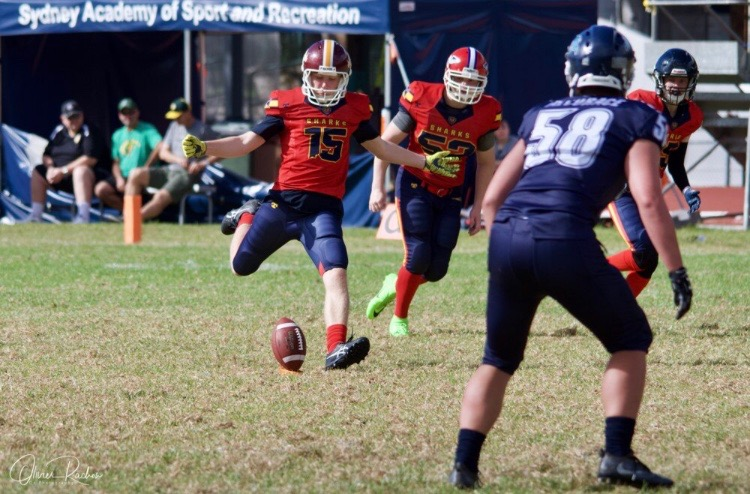 Jakob Sellmann (Year 10) has been selected and named in the Under 16 SA Metro State Basketball team. These 10 players will be heading to Darwin on the 6th through to 13th of July, competing in the Australian Championship against the other states. This is a very impressive achievement to be selected in the relatively small squad size of 10 players, in comparison to the thousands of students that compete in Basketball across South Australia. We wish Jakob all the very best for the Championships in July, as well as this season as a member of the Rostrevor College Open A Basketball Team.
Lucas Parletta (Year 7) recently competed at the International Gun Club (State Shooting Park) Clay Target Shooting Tournament and shot his personal best 46 out of 50 targets. This placed him first in his division, and also meant he was 4 targets off winning the overall for Double Barrel Division. Like Theodore (mentioned above), Lucas (pictured below) has only been shooting since October last year and it is very clear he has a strong future in Clay Target Shooting!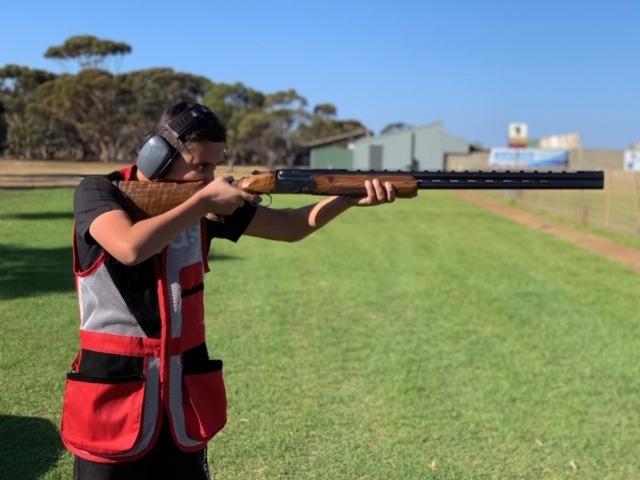 Tyson Cronin (Year 9) has had an exceptional last few weeks on the Australian Rules Football field at club level. Playing for Payneham Football Club in the U/14 and U/15 competitions, he's managed to kick 30 goals in his last 3 games in addition to playing for the school on Saturday's. Congratulations to Tyson, and hopefully we continue to hear more of these stories over the coming months!

If your son, be he a current or past scholar, has made any significant achievement in an activity outside of the College, please pass this on to me via email to lmanuel@rostrevor.sa.edu.au or by phone, so that I can include his achievements in the weekly newsletter.

For a full list of results from the weekend's fixtures, please click the link below:

Luke Manuel
Head of Co-Curricular Programs
Emcee Announcement...
We are pleased to announce that Danielle Demourtidis of The Girl Gang will be our Emcee for The Fashion Show.
Danielle is the founder of The Girl Gang Group and a qualified Teen Counsellor. Danielle has hosted many events where she speaks about a range of topics including positive body image, resilience, self-esteem, social media and more.
The aim of The Girl Gang is to promote self-esteem and resilience in women and is designed to unify girls into becoming strong confident women together. Canteen Payment Options
Boarding Exeat Home Stays
2019 Term Dates
Term 1: Wednesday 30 January to Friday 12 April 2019
Term 2: Tuesday 30 April to Friday 28 June 2019
Term 3: Monday 22 July to Friday 27 September 2019
Term 4: Monday 14 October to Friday 06 December