Term 3, Week 3 - Friday 09 August 2019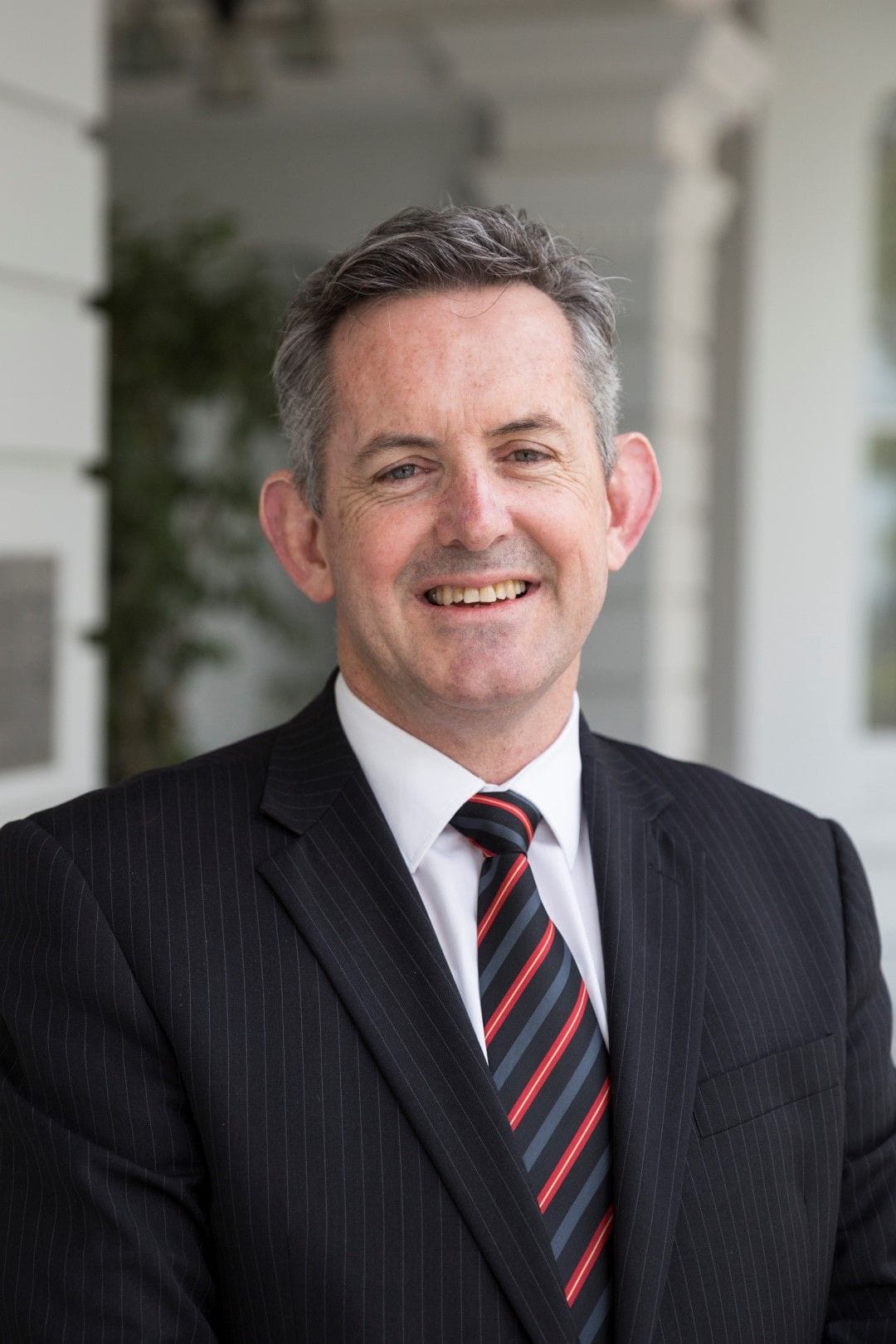 Rostrevor College Strategic Priorities 2019-2023

Thank you again to the many people in our community who contributed to the development of our new Strategic Plan. We look forward to using it as our guide to developing the College over the next four years. Please follow the link below if you missed the launch of our new Strategic Plan last week.
Rostrevor College and Sacred Heart College 'Intercol 96'

Further to Mr Ranaldo's comments in the last edition of the Newsletter, Josh Rahaley, Stefan Lanzoni, Cameron Taheny and I were warmly welcomed at Sacred Heart College for their Intercol assembly on Wednesday. The photos in this week's gallery and on our Facebook page give some insight into the deep relationship between our two College communities and the many benefits to be derived from this annual sporting fixture.

Speaking to the boys at our assembly, I suggested that they take a moment to give thanks and truly appreciate the opportunity that this weekend's matches give them to play their perfect game against an equally committed and skilled opposition. It was also my pleasure to announce the commissioning of a new Intercol shield - the Brothers' Spirit Shield - to be awarded to the two teams whose match provides the greatest example of sportsmanship that is integral to both Sacred Heart and Rostrevor.

Best wishes to all of our teams this weekend and to our friends and supporters who will join us. May the spirit of the 96th Intercol promote respect, strong competition and good sportsmanship above rivalry and the 'win at all costs' mentality that undermines the joy of sport for the young people involved.
Duggan House Boarding Review - Our Strategic Plan in Action

Taking the time to conduct periodic reviews of key aspects of the College is essential to fostering innovation and improvement. This week, we welcomed two very experienced boarding consultants, Dr Marie Wood and Dr Steve Florisson, to interview boarding staff, students and parents/caregivers as part of their review of Duggan House. Their work with us is guided by the National Boarding School Standards that provides a reliable benchmarking tool for assessing our current performance and for identifying opportunities for future growth.
While we await the 2019 Duggan House Report, I would like to express my sincere thanks to everyone who has contributed to the Review. Boarding is an essential part of our identity as an Edmund Rice school for boys. While I am sure that the report will highlight the wonderful contribution of our boarding staff, I would also like to take this opportunity to thank Mr Eugene Evans and his team, along with the team from Spotless, who provide such high levels of care for our boys in a safe and welcoming environment. One only need spend five minutes with previous generations of boarders to know just how significant the experience of boarding is for their growth into manhood.

Feast of St Mary of the Cross MacKillop


Being our first Australian Saint, a local here in South Australia and an educator are just a few reasons why this feast day has special significance for our community. If you want to get a quick impression of Mary's influence on Catholic Education in Australia, just Google the number of schools named after St Joseph.
We know from Mary's story that she faced her fair share of challenges throughout her life and that her vision for education wasn't always accepted, let alone celebrated. Like all Saints, we find in Mary's story a person with an intense and personal experience of God in her life.
It was Mary's willingness to open herself to God and let that experience guide her actions that transformed her life to such an extent that it changed the world in which she lived, and continues to do so, long after her death. Celebrating the feast of St Mary MacKillop reminds us that the same God so present in Mary's life is present and available to us too. The challenge is letting go of the sometimes trivial, daily distractions that often prevent us from seeing the beauty of the world right in front of us and the potential to make it a better place for everyone.

Best wishes for the week ahead.

Brian Schumacher
Principal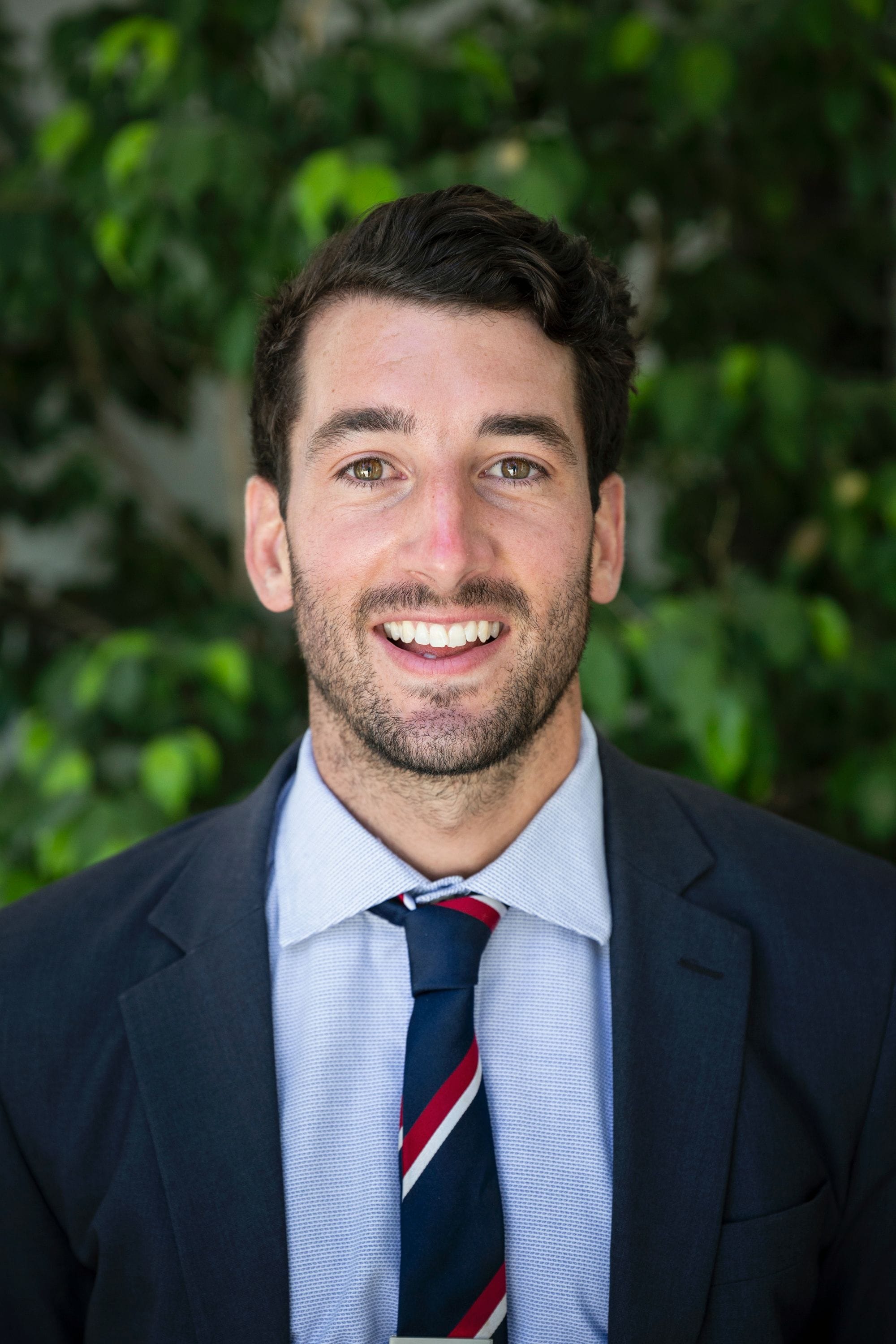 This week marks the celebration of the 96th Intercollegiate Weekend between Rostrevor College and Sacred Heart College. In the build up to the event, we have been promoting the importance of good sportsmanship and the depth of relationships that have characterised this annual competition between our two Colleges.

It will no doubt be a memorable weekend with the electric atmosphere eclipsing that of any regular fixtures our students would have witnessed throughout Term 2 and 3 thus far. It is important that we all play a part in certainly encouraging our boys to enjoy the experience, but also understand that sportsmanship and humility are still very much at the forefront of ideal behaviours on and off the field of play. Unfortunately, it is just not possible to schedule Intercol matches for every team. With this in mind, we hope to see a large contingent of Red and Black supporters on the sidelines over the two days.
Diverting away from Intercol briefly, I would like to congratulate our First XI Soccer team who, on Wednesday, progressed to the SAAS State Knockout Grand Final with a 3-0 win against PAC. This effectively means they are guaranteed to either finish as State Champions or Runners-Up, both of which are amazing achievements. The students involved have further improved upon the success and culture of last year and new coach Terry Frangakis has had a significant impact upon the group. Best of luck to Terry, Mr John Coop and all the boys as they have their Intercol fixture on Friday against Sacred Heart and then the State Final against CBC on Wednesday 14th August.

Best of luck to all coaches, students, staff and families over the coming weekend. I've little doubt there will be countless special moments over the coming 48 hours and I look forward to sharing many of them with the entire Rostrevor College Community.

Up the Red & Black!
In other Co-Curricular News:
Rostrevor Musicians enjoy success at Balaklava 2019 Music Eisteddfod

Congratulations to members of the Intermediate Rock Band (2nd Place), The Senior Rock Band, The Middle Years Rock Band, The Senior Vocal Ensemble (3rd Place) and Big Band 3 for their outstanding performances at the Balaklava 2019 Music Eisteddfod.

After many dedicated hours of rehearsing, the ensembles were polished and ready to take on the competition! The Senior Rock Band ('Echo's Beach Band') performed with Gericho Gordo on lead vocal, Archer Newton and Charlie Lynch on guitar, Jordan Zorzi on bass guitar, Dylan Matthews on drums and Jordan Huppatz on keys. They began with the crowd favourite 'This Modern Love' followed by 'Something for Nothing'.

The Middle Years Rock Band, though performing for the first time at the Eisteddfod, approached the gig with their usual professionalism and style. Aaryan Sareen on guitar, Marco Cerracchio on vocal, Domenico Zappia on guitar, Jackson Harvey on drums, Leo Jeong on bass and Pelle Iasiello on keys, delivered a performance that left the audience in no doubt that the future of 'Rock at Rostrevor' was in good hands. They performed 'Mr Brightside' and 'A Certain Romance'.
The Red and Black Rock Band explored the performing space with the confidence of an international touring group. From the well-timed leaps from the guitars to the musical interactions between all members of the ensemble, the boys looked and sounded like seasoned professionals. With Liam Songer on bass guitar, Connor Walker on keys, Oliver Luscombe and Marco Cerracchio on vocal, Dylan Skurray on drums, Jordan Zorzi on lead guitar and Christian Corbo on rhythm guitar, they grooved their way to the podium with 'Just the Two of Us' and 'Prisoner of Society'.
The Senior Vocal Ensemble took to the stage in an intimate Chapel near the centre of town. They had the crowd spellbound as they sang two contrasting pieces, 'You Raise Me Up' and 'Blue Moon'. The delicate harmonies and outstanding rhythmic interpretation of both pieces ensured the ensemble would place highly. To achieve 3rd Place in such a competitive division was an outstanding result.
The Intermediate Band is the third of our big bands, so to achieve such a well-rounded sound is a credit to the dedicated time and effort put in by the lads. For many of the ensemble members it is their first competitive performance and they certainly rose to the occasion. The ensemble began with 'Old Time Rock & Roll' featuring the rock steady drumming of Jackson Harvey and solos by Anthony Close and Connor Walker. This was followed by 'Woodchoper's Ball' which featured the smooth melodic lines of Kobe Lovering on alto saxophone and Ciaran Byrne on tenor saxophone.
It was indeed a fantastic day, made possible by the hard work of the students, the dedication of the ensemble directors Mrs Tiggemann and Mr Osman and the bus driving by Mr Rendell.

Peter Waterman
Head of Arts
Maxwell Michalanney & Tyson Walls (Year 10) recently completed in the South Australian Under 15 Australian Rules Football Championships in Launceston, Tasmania. South Australia enjoyed some terrific results, defeating QLD, NSW, ACT and WA on their way to the Grand Final. Unfortunately, Victoria were too strong in the final and prevailed by 25 points. Congratulations to both these students and we look forward to having them back in the Red & Black for the remainder of the season.


Samuel Abishara, Anton Piotto (Year 9) and Rory Curtis (Year 10) competed in the South Australian Schoolboy Squash Championships, held at the ARC Campbelltown on Wednesday 7th August. The three students did themselves and Rostrevor College very proud, showing determination and resilience throughout the day. Anton ended up placing 3rd in the 15 & Under Division and was actually a single point away from being named State Champion having lost in a sudden death tiebreaker. Samuel finished 7th in the 15 & Under, while Rory finished 10th in the Open Division which was terrific considering he was 2 years younger than many of his opponents. Well done to all participants and hopefully they all experience continued success in the future.
If your son, be he a current or past scholar, has made any significant achievement in an activity outside of the College, please pass this on to me via email to lmanuel@rostrevor.sa.edu.au or by phone, so that I can include his achievements in the weekly newsletter.
For a full list of results from the preceding week's fixtures, please click the link below:
Luke Manuel
Head of Co-Curricular Programs
Canteen Payment Options
Boarding Exeat Home Stays
2019 Term Dates
Term 1: Wednesday 30 January to Friday 12 April 2019
Term 2: Tuesday 30 April to Friday 28 June 2019
Term 3: Monday 22 July to Friday 27 September 2019
Term 4: Monday 14 October to Friday 06 December