Term 3, Week 4 - Friday 16 August 2019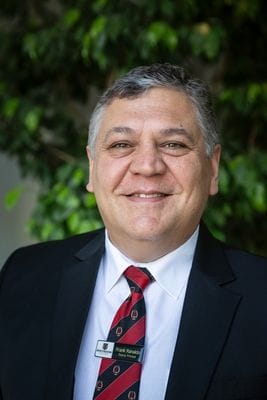 Intercol

It was wonderful to see so many enthusiastic participants at Sacred Heart College for the Inter-Collegiate competition.

On behalf of the College, I would like to extend my thanks to parents, family members and students who witnessed the First XI Soccer team claim victory on Friday afternoon, as well as those who were there on Saturday to support the various teams, including the First XVIII as the finale to a great weekend of sport. The event was full of atmosphere, created by the many supporters in attendance. Well done to all participants on the day, especially to the boys who were awarded Intercol Medals and of course all members of the supporters' group. Please refer to the gallery for images of the Intercol weekend and associated activities taken during the event.
Unfortunately, earlier this week we were made aware of behaviours from a small minority which did not reflect the 2019 theme: 'Respect Outweighs Rivalry'. We are addressing these matters and following a restorative process with those concerned. This has already led to some preliminary thoughts around planning and how we can better manage some processes on and off field in 2020.
Marian Day
On Thursday we celebrated one of the most significant days in our College calendar Marian Day. 15 August is a special day in the Catholic Church as it is the Feast of the Assumption. Developing a genuine respect for women by our boys and young men is crucial to their holistic development.

On Marian Day, we also give thanks for our own mothers. We emphasise the respect that all Christian gentlemen should show for women but particularly our mothers, who have made so many sacrifices for us.

After the whole school Mass, students gathered in House groups as guest speakers from House charities presented on the theme of advocacy. Students were reminded of how privileged we are and therefore our calling to stand in solidarity with those who are less fortunate.


Students then came together to enjoy lunch provided by the College (the very popular Rossi Burger), followed by an R-12 Walkathon groups to various routes off campus.

Student Photographs

Senior and Middle Years Pastoral Care, Co-Curricular and individual photographs will be taken on Wednesday 4 September. A letter together with photograph schedule will be emailed to parents in the coming weeks.

Junior Years photographs will be taken on the following day, Thursday 5 September.


School Closure Day

A reminder that a school closure day is scheduled on Friday 30 August, which is also an exeat weekend for our boarders. This offers students the opportunity to catch up on assessment work and revision prior to Week 7 of the term, where teachers will be in the process of finalising assessment for the Term 3 report cycle.

Student Wellbeing Initiatives

The Resilience Kicks Program has been running for over a term now under the guidance of Peter Terminello, Old Scholar (2013) and qualified Counsellor. This program aims to build resilience and self confidence amongst our Year 7 and 8 boys using sport and physical activity as the centrepiece. Each Thursday morning for 45 minutes, boys are taught strategies to combat anxiety, tension and ways to not catastrophise everyday situations. As a follow-up, these boys will embark on a week-long Rock & Water Camp with Tony Purvis in Week 6.

Our Year 7 cohort will also embark on a Social Skills Program this term, run by both our College Psychologist, Karolina Pasierbek and Counsellor, Adrian Terminello. This program will aim to assist the boys in their everyday interactions with each other at school and the development of friendships and family relationships.

Frank Ranaldo
Deputy Principal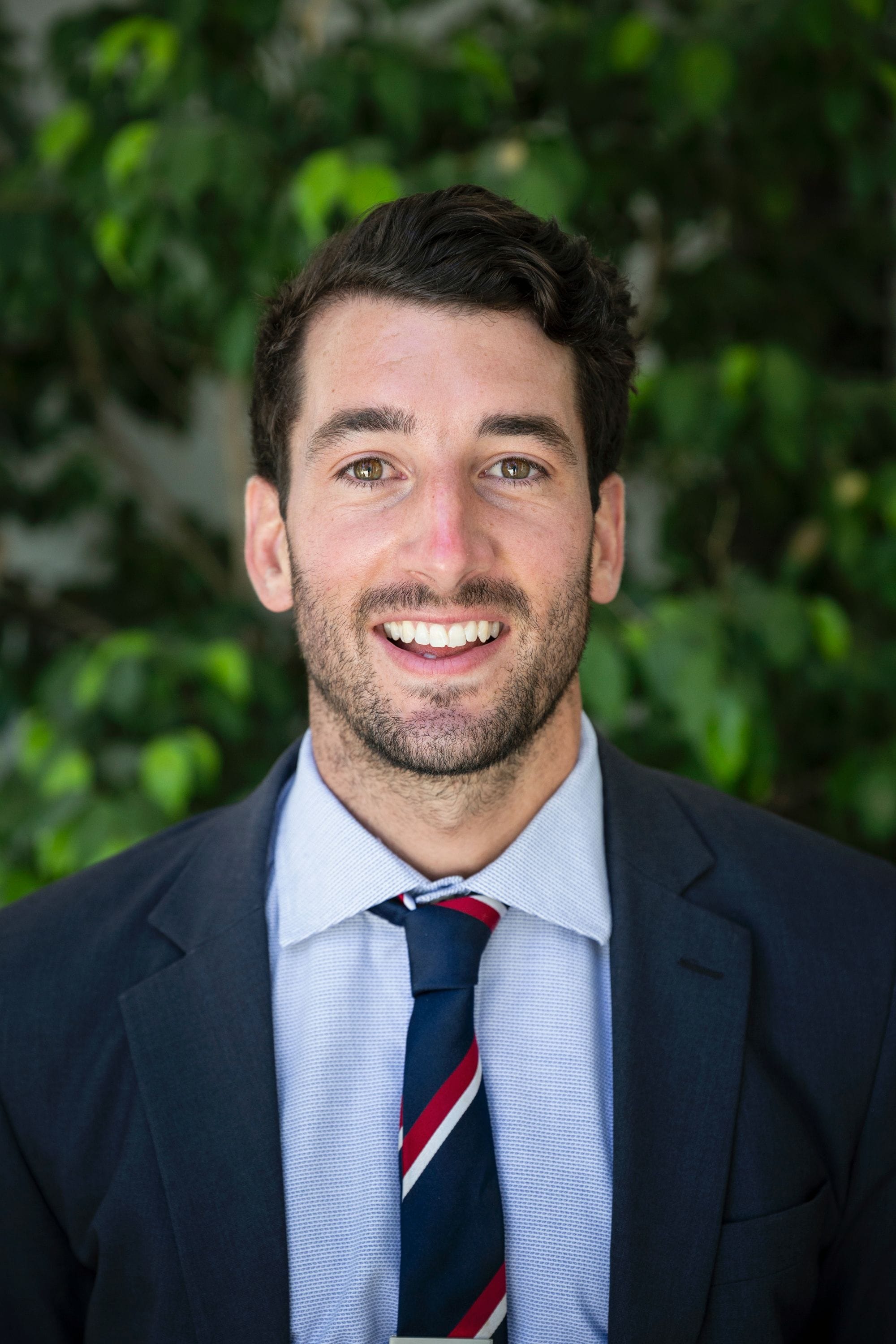 As expected, the annual Inter-Collegiate Weekend against Sacred Heart College provided an abundance of memorable moments by way of skill, respectful competition and selflessness. A large majority of our students adopted the 'Respect Outweighs Rivalry' banner that was promoted and represented the College tremendously. Many of our younger students both in the Primary and Middle Years competed in fantastic matches, whilst also consistently demonstrating Rostrevor College values and understanding what it meant to compete in the 2019 Intercol. As the stakes may have heightened in some of the Senior Years fixtures, it was equally impressive to note the tenaciousness with which both schools competed without allowing emotions to flare and escalate into anything that would be considered untoward.
Collectively, Rostrevor College and Sacred Heart College put many hours into planning and enhancing the Intercol experience for all participating students. The relationship between both schools at a staff level is excellent, and our hope is that in future our student relationships can echo this. There are always areas for improvement, and we are confident that we can continue to collaborate to produce an event that encompasses a variety of activities, delivering a rewarding experience for all students.
Without doubt, one of the most pleasing aspects to come from the weekend was witnessing some kind-hearted individual gestures from Rostrevor College students. A member of our Middle Years Basketball team offered his hand to help up a Sacred Heart Student who fell. Another member of our 8A Football team alerted the umpire of a Sacred Heart Student who had been struck in the head and stayed with him until he was assisted, instead of chasing the ball.
Sometimes, we can get so emotionally invested in games that we forget what is really important. These little moments, from a school perspective, are just as memorable as any results over the weekend.
To organise an event such as Intercol requires an astronomical amount of work behind the scenes, both leading up to and over the weekend itself. Sacred Heart hosted brilliantly, with their new facilities impressing students, staff and families alike. Thank you to every single member of staff, every parent, caregiver, old scholar and family member who was involved in any capacity over the weekend. It's always a nice reminder to realise the support that exists beyond the boundaries of Rostrevor College, and long may this continue.
In other Co-Curricular News:
Congratulations to our Year 12 Physical Education class who competed in the SA Schools European Handball Championships on Thursday 8 August. For the second year running, Rostrevor 1 and Rostrevor 2 made the Grand Final with Mr Bill Trewartha's class prevailing and crowned State Champions. Rostrevor has won the State Titles two years in a row; all students should be very proud of themselves.
If your son, be he a current or past scholar, has made any significant achievement in an activity outside of the College, please pass this on to me via email to lmanuel@rostrevor.sa.edu.au or by phone, so that I can include his achievements in the weekly newsletter.
For a full list of results from the preceding week's fixtures, please click the link below:
Luke Manuel
Head of Co-Curricular Programs
Vocational Education Report
Canteen Payment Options
Boarding Exeat Home Stays
2019 Term Dates
Term 1: Wednesday 30 January to Friday 12 April 2019
Term 2: Tuesday 30 April to Friday 28 June 2019
Term 3: Monday 22 July to Friday 27 September 2019
Term 4: Monday 14 October to Friday 06 December