Term 4, Week 1 - Friday 18 October 2019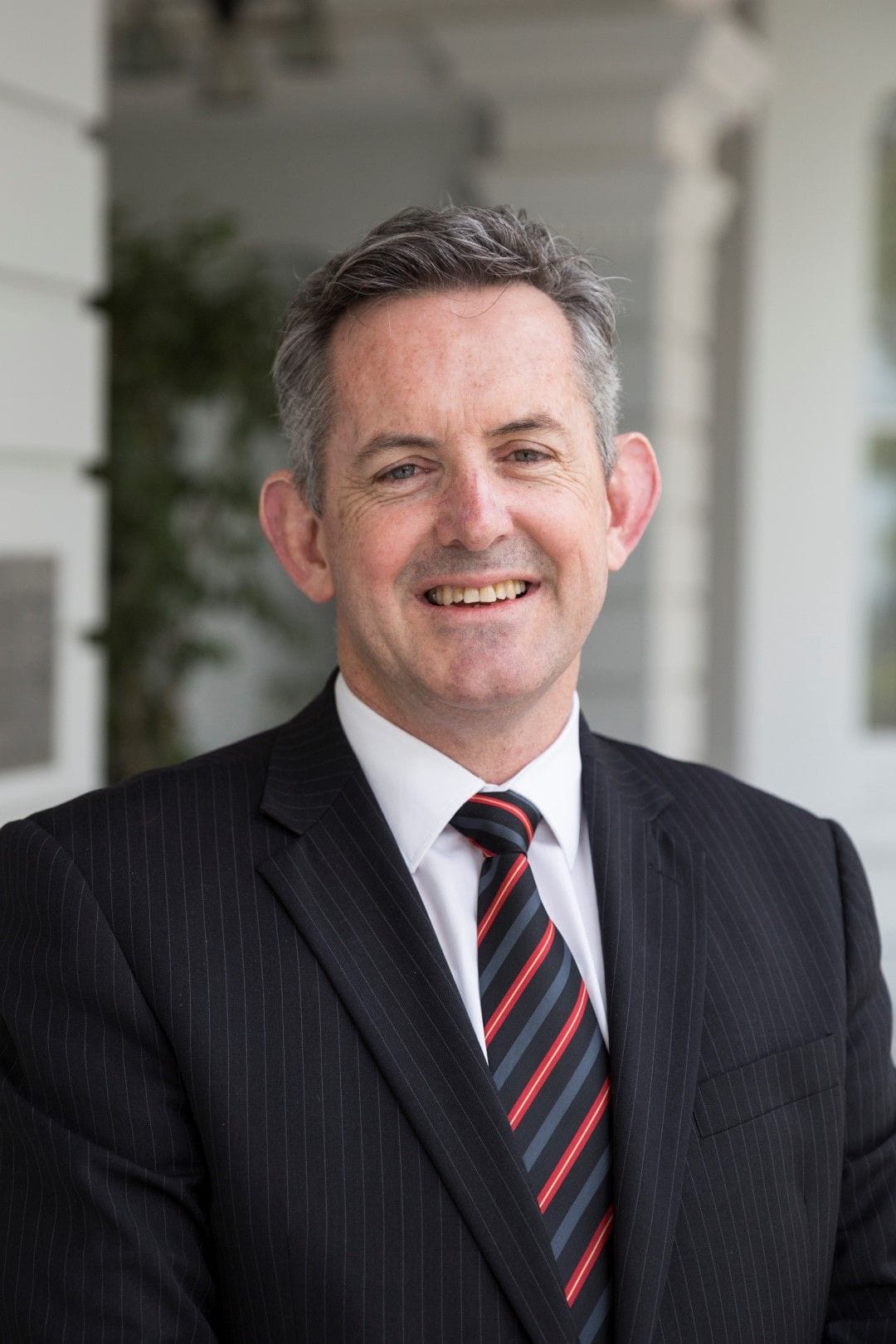 Welcome back to Term 4
As we start the final term for 2019, we welcome the following boys and their families who have joined the College this week. We wish them well as they settle into their new College and trust that they will quickly feel at home here.
Sebastian (Year 5)
Harrison (Year 8)
Angus (Year 9)
Congratulations to the boys in our Primary A cricket team who made the most of their opportunity to play their match against Greenwith Primary School on the Big Mem on Thursday after the Bungalow pitch was washed out following the rain overnight. Thankfully, after many years of waiting, we now have pitch covers for Big Mem that will minimise rain cancellations in the years ahead. Following the success of the younger peers in the morning, our First XI side got off to a fine start for Term 4 with a close T20 match against Pembroke later in the afternoon on Thursday.
GPA Improvement
In signing the latest batch of certificates for boys who had improved their GPA by 5% or more from Semester 1 to Term 3, I was struck by the large number of certificates. 144 boys have increased their GPA by 5% or greater and 13 boys have increased their GPA by 15% or more. With this in mind I am looking forward to presenting these certificates in Week 2 to a group of young men who will now receive tangible evidence of Palma Merenti in their lives.
Twilight Fair (Friday 15 November 2019)
With preparations well under way for the 2019 Twilight Fair, we look forward to hosting you for our final Rostrevor family gathering for the year.
Principal's Tours
Having conducted our final Principal's Tour for the year on Wednesday morning, I would like to publicly thank and commend the many students who make the tours so valuable for families. This year several of our Prefects have shared their story with families to provide them with a student's view of the College. Our tours have also been enriched by the performance of various ensembles prior to the commencement of the official tour. Reviewing some recent market research, I was not surprised to learn that many families choose Rostrevor once they have met some of our boys or observed their interactions with staff.
Final days for Year 12
I ask that you keep our Year 12 students in your thoughts and prayers over the next few weeks as they complete their final lessons prior to the SACE Examinations and Graduation. While the last day at school is something that most young people look forward to, it is also the end of a very significant chapter in a young person's life and is, therefore, tinged with sadness as they realise that they will soon leave the familiar surroundings and daily catch up with their mates. I would like to take this opportunity to congratulate our Year 12 students on the way they have returned to school this week focussed on their final preparation for exams and the various ceremonies that will conclude their time as students at Rostrevor.
Something to think about as our 2019 graduating class prepares to step confidently into the world:
"I have chosen you from the world, says the Lord, to go and bear fruit that will last." John 15:16
Best wishes for the week ahead.

Brian Schumacher
Principal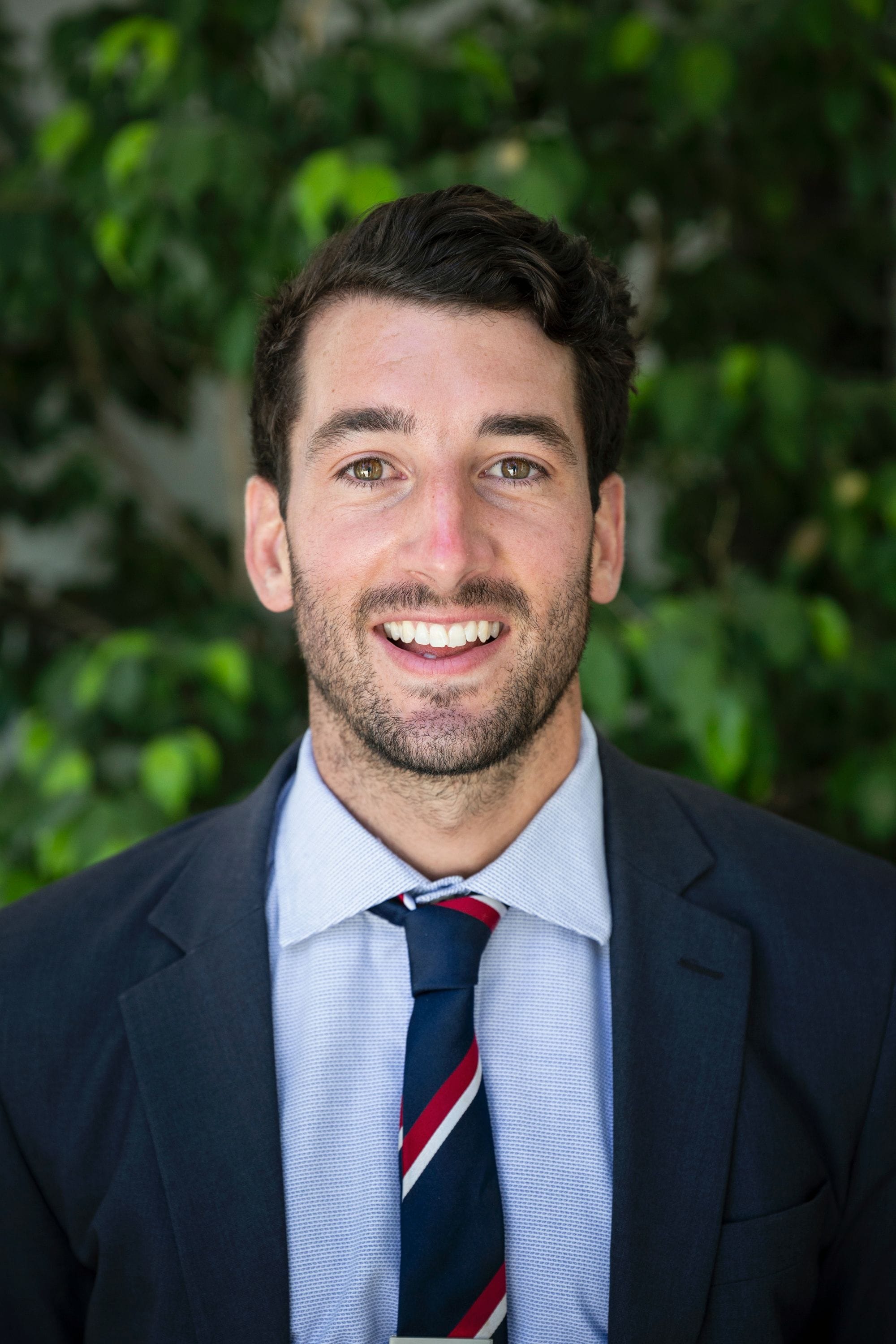 Although the grounds of Rostrevor College have been very quiet over the weekends for the past month, local sporting clubs have had an abundance of activity and incredible results involving both current and past students. August and September are traditionally the busiest of months for various Co-Curricular activities, and a number of our students had the memorable opportunity to represent their respective clubs in finals fixtures. These opportunities are priceless for our students as they challenge themselves to engage and perform in an environment where almost every tangible aspect of competition is 'heightened' somewhat.
One of the most pleasing realisations recently has been the reciprocal support of staff and students from a Co-Curricular perspective. Students are commonly spotted along the sideline of the Rostrevor Old Collegian Football and Soccer Clubs on a Saturday afternoon, whilst staff also frequently return the favour to support students inside and outside of Rostrevor College. Whilst I'm positive we aren't the only College in South Australia with that connection, it is one that will play a significant part of developing and maintaining the inclusive and supportive culture we seek.
Whilst the peace and quiet was indeed enjoyable around the College grounds with the conclusion of Winter activities, our Summer Season is upon us already to spoil the serenity. In traditional fashion, the next 5-6 weeks of competition will most likely seemingly finish just as it has begun making it imperative that our students make the most of the final term for 2019. There is a much more relaxing atmosphere present on Saturday mornings watching Badminton, Cricket and Tennis whilst our Volleyball and Water Polo teams compete on Friday afternoons to slightly extend the school day. As the weather improves and sun creeps through the clouds, I very much enjoy this time of year from a Co-Curricular perspective and look forward to seeing many of you throughout Term 4.
Finally, we will be operating a trial run of the communication and management system Consent 2 Go during Term 4. Whilst there is likely to be some small 'hiccups' along the way, I'm positive this will drastically improve communication portals to parents, staff and students to ensure accurate information is delivered to those who require it. As always, we welcome feedback if there are any irregularities with the communication you are receiving during the trial. Provided all goes well, we aim to implement the use of Consent 2 Go for all Co-Curricular activities from 2020 onwards.
In other Co-Curricular News
Our Senior Debating Team were crowned unanimous victors and State Debating Champions on Saturday 21st September 2019. Our team, consisting of Year 11 students Liam D'Silva, Garang Kuach and Christy Saji, competed against St. Peter's Girls College at The House of Assembly Chamber, Government House. Our boys were the affirmative for the topic 'Boris is best for Brexit' and spoke tremendously to secure the first State Debating title for Rostrevor College in years. It capped something of a 'Cinderella Story' season for the boys as they went from strength to strength each week, surprising many and most likely themselves along the way. Congratulations to Mr. Tom Hodkinson also for his tireless efforts to prepare the boys each week, and an amazing reward for the efforts of all involved.

Thomas Griffiths (Year 7) was selected in Under 13 FFSA Soccer Squad, who competed at the National Championships at Coffs Harbour on the 30th September until the 4th October. This would have been an incredible experience for Thomas, and no doubt rest of the South Australian Under 13 Squad.
Luca Meggetto (Year 12), Noah McNamara (Year 11) and Adam Leombruno (Year 10) represented Adelaide United Youth Reserves in their 4-1 win over Adelaide Comets on Sunday 15th September to secure the NPLSA Reserves Championship. Noah and Adam were also prolific as members of the Rostrevor College First XI throughout the 2019 season. Congratulations to all three boys for their achievements throughout the season.

On Saturday, 31st August 2019 the Rostrevor Old Collegians Soccer Club was crowned Champions of the Division 1A Collegiate Soccer League, defeating Adelaide Comets 3-0 to clinch the Premiership and finish 6 points clear on top. The A-Grade team, and club in general is littered with Old Scholars and has now become the most successful CSL Club in History which in itself is an incredible feat. ROCSC has gone from strength to strength in recent years, and is a terrific pathway for many of our senior students who wish to continue playing once they have left Rostrevor College.

Campbelltown City Soccer Club clinched its second successive NPLSA Championship on Saturday 14th September, with a 3-0 win over Adelaide Comets. Old Scholars Anthony Ture, Marc Marino (who scored a hat-trick) and Adam Piscioneri played in the win, as did current Year 12 student Antony Piscioneri. Year 12 student Jamie Signorello was also part of the squad. An amazing result for a club that has a very strong connection to Rostrevor College, and as a community we congratulate their continued successes and long may it continue!

Old Scholar, Past Head Prefect & First XVIII Football Captain Bradley McCarthy was a member of the Glenelg Tigers SANFL League Premiership Victory on Sunday 22nd September. It was the first Grand Final victory for Glenelg in 33 Years, as they defeated Port Adelaide Magpies 11-7-73 to 6-9-45 to prevail by 28 points. Bradley (pictured middle row, behind the cup below) is also planning to complete a Masters' Degree in Education in the coming years so with any luck we might be seeing more of him in the future!

Over the weekend of 21st-22nd September 2019, our Middle and Senior Pedal Prix teams competed in the annual 24 Hour Australian International Pedal Prix Race. Our Senior boys, riding 'Eddy 1' finished 12th in Category, and 45th out of 207 outright. They managed to complete 452 laps, and 773 kilometres. Our Middle Boys, riding 'Eddy 2', finished 51st in Category and 152nd out of 207 outright. Despite a major mechanical break, the boys still managed to complete 320 laps and 547 kilometres. Rostrevor College staff member Mr. Tom Wiseman also raced in the Open Category, with his team completing 626 laps and covering an astounding 1070 kilometres. Unfortunately for Mr. Wiseman, his team finished in 2nd place overall in their pursuit of three consecutive first placed finishes which is a feat that has never been achieved before. Congratulations to all participants, staff members and volunteers who gave up their time over the weekend.


If your son, be he a current or past scholar, has made any significant achievement in an activity outside of the College, please pass this on to me via email to lmanuel@rostrevor.sa.edu.au or by phone, so that I can include his achievements in the weekly newsletter.
For a full list of results from the preceding week's fixtures, please click the link below:
Luke Manuel
Head of Co-Curricular Programs
2019 Term Dates
Term 1: Wednesday 30 January to Friday 12 April 2019
Term 2: Tuesday 30 April to Friday 28 June 2019
Term 3: Monday 22 July to Friday 27 September 2019
Term 4: Monday 14 October to Friday 06 December