Term 4, Week 4 - Friday 1 November 2019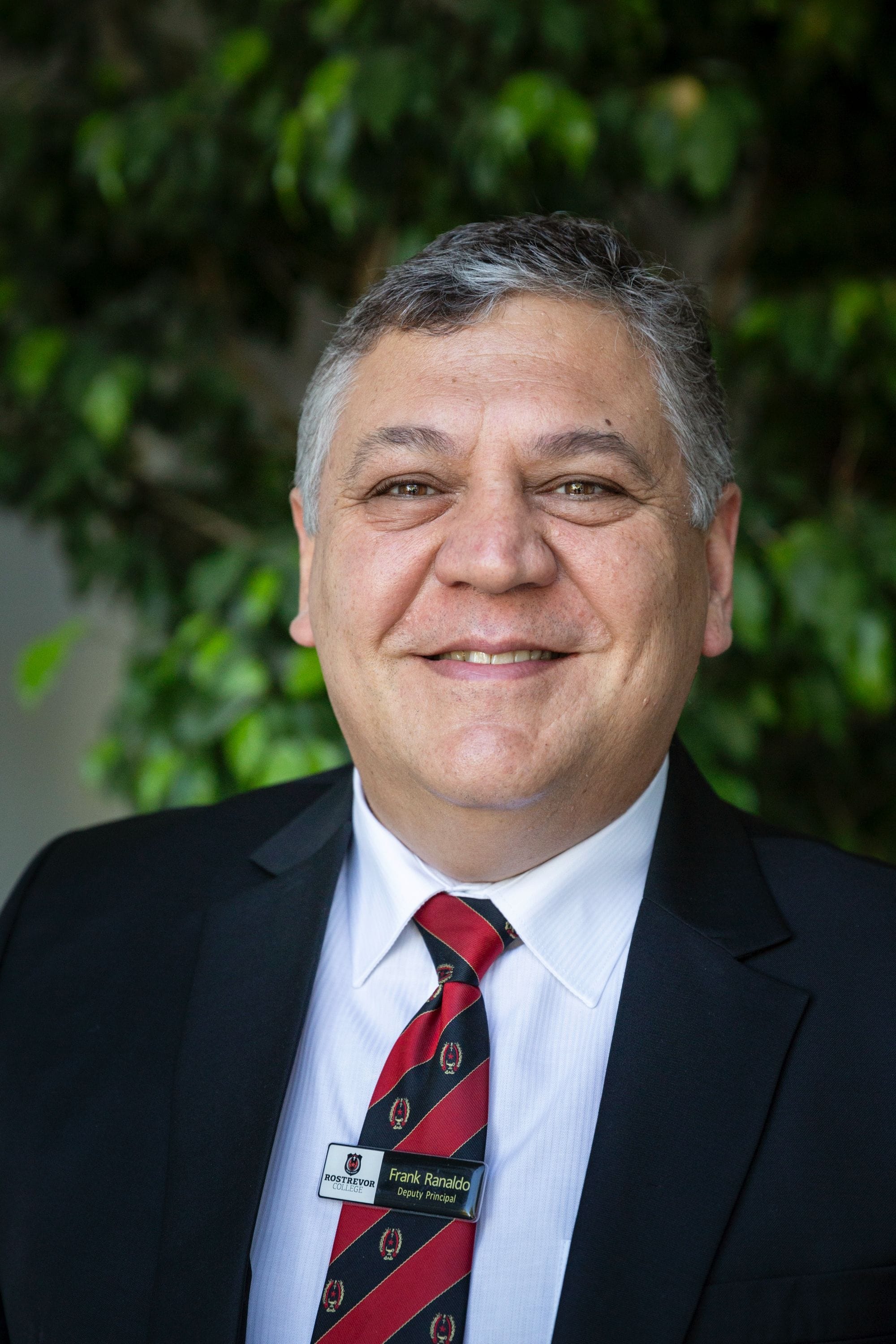 Junior Years Grandparents Day
On Monday the Junior Campus once again welcomed grandparents and family members for its annual Grandparents Day celebrations. Many grandparents have this event marked in their calendar, with some travelling great distances to join in the fun of learning with their grandchildren.
The morning began with a liturgy in the College Chapel, with students literally packed to the rafters of the balcony and standing room only on the floor. The boys were able to share their thoughts and appreciation for their grandparents with special messages and prayers, while our Junior Primary boys expressed their appreciation through song.
Our visitors then had the opportunity to spend some time in the classroom, where they shared in their grandson's learning, followed by a lovely morning tea in Callan Hall. This year we welcomed a record number of grandparents and guests, which is testament to the support and care they provide our boys, and the value of this wonderful tradition that is appreciated and celebrated by many.
Twilight Fair
The Rostrevor College Parents' & Friends' Association and College staff have been busy with final arrangements for the Twilight Fair which will be held next Friday, 15 November, from 4.00pm to 8.30pm in the Valley. Parking will be available on the Bungalow and Memorial Ovals, accessible via Glen Stuart Road.

The Friday evening format provides greater opportunity for community engagement and encourages larger participation from Rostrevor students, families and friends. The school day will run as normal from Pastoral Care to lunch time, with students attending normal classes from Lessons 1 to 5. All students will then be dismissed at 1.05pm. It will also be a House Colours Day.

Families can then return with their son(s) between 4.00pm and 8.30pm to enjoy the activities, rides and share a meal from the many food stalls available while being entertained by our exceptionally talented young musicians.

Each House, along with our Junior Years students, will contribute by running activities and/or assisting at food and drinks stalls. Attractions include:
A range of activities including Bubble Soccer; Agricultural Farm Petting Zoo; wine label artwork, to name a few;
Lucky dip, second-hand books, farm produce and more;
Food stalls - pizza, yiros, barbecue, hot chips, pasta, soft drinks, pancakes, donuts, fairy floss and popcorn, cake and coffee;
The Red & Black Bar;
Our Wine Wall will provide an opportunity for you to win a premium bottle of wine;
Rides for all ages including the Hurricane, Sizzler, Whacky Shack, Teapots and the all-time favourite, Laughing Clowns.
To add to the atmosphere, our First XI team will host PAC in a T20 during the afternoon come along and cheer our boys on!
Particular thanks must go to the Parents' & Friends' Association, our many generous donors and volunteers, those responsible for financial preparations, electrical services and grounds. This is a major undertaking which requires a substantial amount of support from the community, who all play a significant role in contributing to the overall success.
We look forward to a great community event and encourage you all to come along and join in the festivities with family and friends.
Collage of Migration
On Wednesday 30 October I attended the 'Collage of Migration' event at Mary MacKillop College. This annual event involves Year 10 Italian students from both Rostrevor and Mary MacKillop Colleges and celebrates our cultural diversity and the stories of migrants in Australia. Students undertake a study of a migrant, which in most cases is a grandparent, and learn about their journey to Australia, their first impressions upon arrival and how they managed to settle into a new country to call their own.

The exhibition was opened by Helen Steele, Deputy Principal of Mary MacKillop College, a migrant herself, who recounted her own experience of migrating to Australia with her family. The Rostrevor Red and Black Rock Band and the Italcanti singers from Mary MacKillop performed, showcasing the talent of students and providing a musical interlude. Italian Radio Station, Radio Italiana, attended the event, broadcasting throughout, and interviewing staff and students.

I would like to thank the staff at Mary MacKillop College and our senior Italian teacher, Mrs Elizabeth Trasente, for their efforts in making this event such a success.

Promotions and Courses for 2020
At the beginning of this term, the Promotion Panel chaired by our Director - Teaching and Learning, Mrs Kerry Hodkinson, met to consider all Years 11 and 12 courses selected by students for 2020. At this meeting the Panel, consisting of the Heads of Faculties and Heads of Houses, considered students' subject choices and approved these or made recommendations based on whether students had met minimum subject requirements.

It was pleasing to receive feedback from Kerry that many courses were approved. Students had chosen subjects relevant to their career pathways and specific university requirements and had considered their strengths and weaknesses in selecting these.

In some cases, recommendations were made by the Promotion Panel, primarily due to students not meeting subject minimum requirements. In such cases, a Course Counsellor was assigned to the student to discuss alternative options.

Students entering Years 9 and 10 in 2020 will receive email confirmation of their electives during the week commencing 11 November. Once received, students with queries or requests for changes can be made by meeting with Mrs Julie Pratten.

Junior Years Music Night
Well over 200 guests enjoyed music from a range of bands at the Junior Years Music Night.
Playing a music instrument in itself can be challenging, let alone coordinating this with a range of other instruments and vocals. The quality of the musical performances was particularly impressive.

Congratulations to Mr Elias Degeorge and the Music Department for another wonderful event showcasing the talents of our youngest musicians.
View Junior Years Music Night Gallery
Thought for the Week
Together with a culture of work, there must be a culture of leisure as gratification. To put it another way: people who work must take the time to relax, to be with their families, to enjoy themselves, read, listen to music, play a sport.

- Pope Francis

Frank Ranaldo
Deputy Principal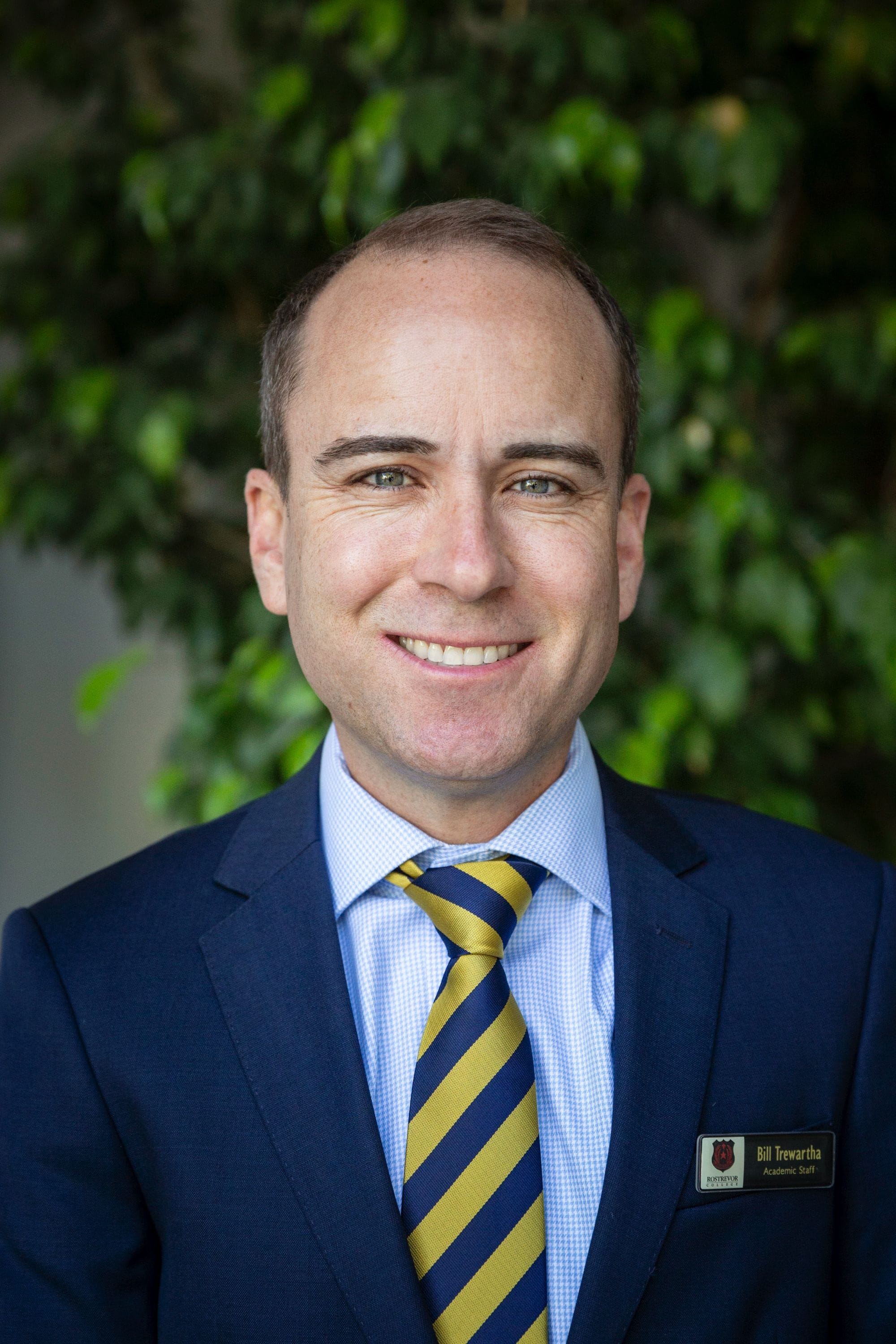 First XI Report
Messenger Bowl T20:

Rostrevor College 4/166 from 20 overs
(Stefan Lanzoni 39, Kyle Brazell 38 no, Sam Rahaley 38, Christian Leddicoat 30)
Defeated St Peter's 116 all out in 18 overs
(Matthew Dnistriansky 3/9, Ben Homan 3/15, Mackenzie Best 2/12)

A comprehensive win where we performed well in all 3 aspects of the game. Batting first, we made an explosive start with Sam Rahaley and Stefan Lanzoni especially hitting anything loose to the boundary. They put on 68 for the first wicket. Christian Leddicoat looked in complete control in a well compiled 30 and captain Kyle Brazell played a fantastic and risk-free anchor role, batting at number 4. Brazell finished with 38no and lead us to a competitive total of 4/166.

In reply, we took early wickets with Ben Homan and Mackenzie Best bowling tidily and putting some real pressure on the St Peter's batsmen. They were well supported by all bowlers and Matthew Dnistriansky continued his fine form with the ball and was within a whisker of a hat-trick with a very good LBW shout turned down. With heavy rain impending, we rushed through the last 10 overs and turned to spin to speed up the over rate. It was pleasing to take 10 wickets in just over 18 overs.

This was a very pleasing result and we look forward to the challenge of Adelaide High next Friday afternoon.
Messenger Shield
Sacred Heart College 9/192 in 40 overs
(Ryan Lymn 2/23, Matthew Dnistriansky 2/24, Ben Homan 2/35)
Lost to Rostrevor College 9/194 in 40 overs
(Stefan Lanzoni 115, Nash Richman 14 no, Max Ramsey 11 no)
This was a fantastic run chase superbly anchored by acting captain Stefan Lanzoni who has had an amazing couple of weeks with back-to-back centuries. It was a special innings and produced one of the highest run chases in recent history, with an exciting finish with Max Ramsey hitting the last ball of the innings for 4, when 2 was required to win.
Early on with the ball, we struggled to hit the right areas and Sacred Heart made a solid start. After the first wicket fell, our bowlers improved their line and lengths, but were offering one boundary ball an over which proved costly. Sacred Heart's middle order was very strong and made us pay, albeit on a very good batting wicket. Ryan Lymn was easily our best bowler and probably our most improved bowler this year. Each over he bowled was up the hill and into a pretty strong breeze. He was well supported by the other bowlers, but our consistency does need to improve. Pleasingly our fielding was excellent with Cooper Llewelyn taking one of the best catches seen at this level for a long time. Nash Richman also took a great boundary catch at an important time to dismiss Sacred Heart's captain.

In reply, we started brightly. Stefan Lanzoni regularly found the boundary and Cooper Llewelyn, playing as an opener for the first time provided valuable support as did many of the batsmen through the innings. However, we were largely disappointing with the bat and some average shots through the middle order made the chase even more difficult. Nash Richman and Max Ramsey, batting for the first time at First XI level required 15 to win in 3 overs. Both of the boys batted well under immense pressure with the field up. Requiring 2 to win off the last over, Ramsey faced 5 dot balls before hitting the last ball of the game for 4.

Lanzoni's innings was the absolute highlight of the day and despite a need to improve our batting before next week, it was a very pleasing run chase. We look forward to St Michael's next week with some new debutantes.
Bill Trewartha
First XI Coach
2019 Term Dates
Term 1: Wednesday 30 January to Friday 12 April 2019
Term 2: Tuesday 30 April to Friday 28 June 2019
Term 3: Monday 22 July to Friday 27 September 2019
Term 4: Monday 14 October to Friday 06 December 2019
2020 Term Dates
Term 1: Wednesday 29 January to Friday 9 April 2020
Term 2: Tuesday 28 April to Friday 26 June 2020
Term 3: Monday 20 July to Friday 25 September 2020
Term 4: Monday 12 October to Friday 4 December 2020