Term 4, Week 6 - Friday 22 November 2019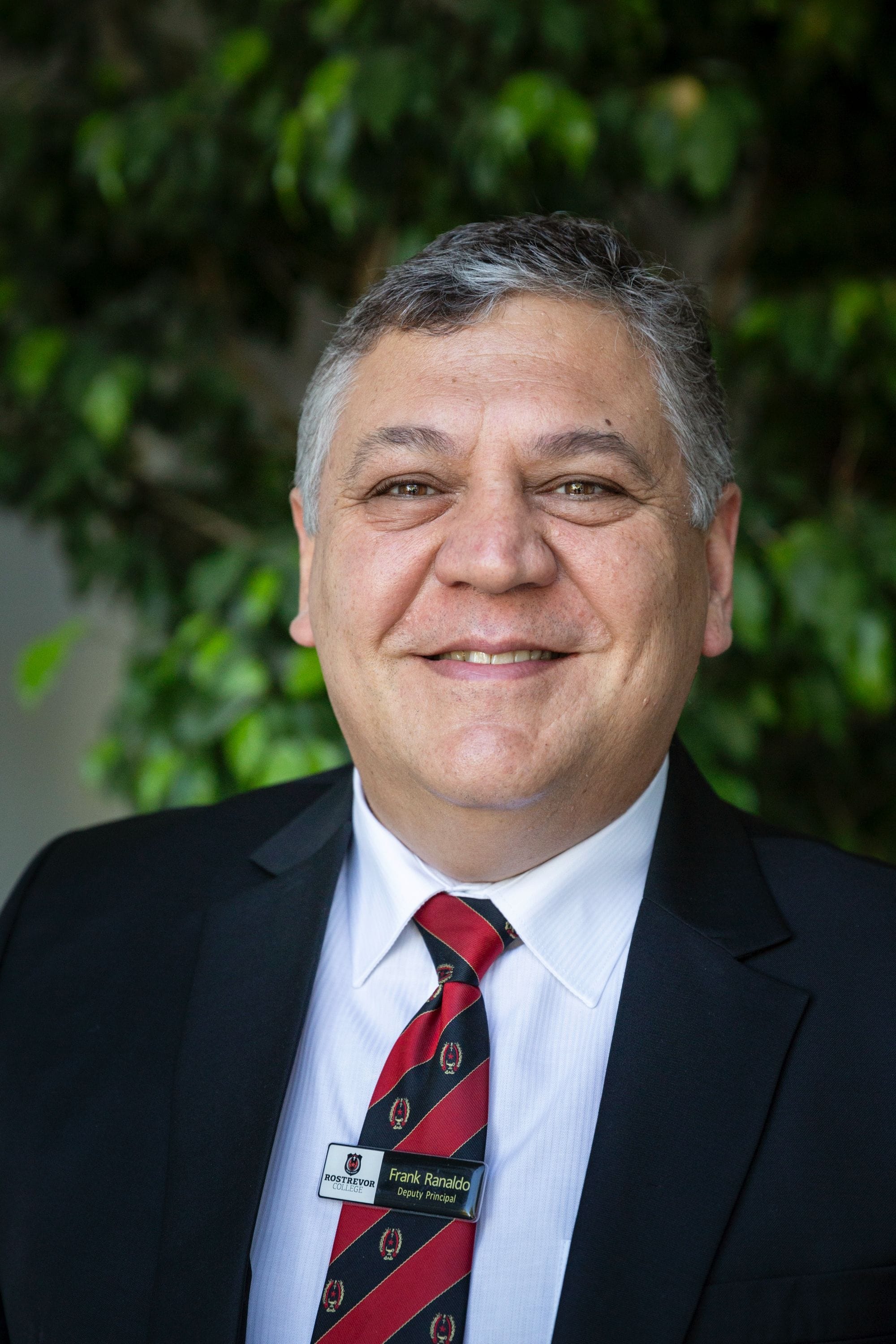 Summer Co-Curricular Assembly
Last Friday we held our Summer
Co-Curricular Assembly where a significant number of students were rewarded for their outstanding contributions to the College's
Co-Curricular Program. It was a wonderful celebration of all the learning opportunities offered beyond the traditional classroom; on the sporting field, the stage and by participating in our overseas tours and trips. So much rich learning occurs by participating in such activities and this complements what students are taught in the classroom.
Twilight Fair
This year's Twilight Fair proved to be an outstanding success once again. The support from the Rostrevor community was first class with a large attendance joining in the spirit of the occasion.
Events such as this also provide us with the opportunity to showcase the talents of our students. The quality of the musical performances was again exceptional.

Without community support events such as this would not be possible. The hard work and dedication of our Parents' & Friends' Association and College staff played a significant role in its success. To all those who helped, a big thank you for your contribution.
Statue of St Joseph
On Tuesday afternoon we were delighted to be joined by old scholar and Rostrevor supporter Creagh O'Connor and his family for the unveiling of a plaque mounted on the Statue of St Joseph in the circular driveway in front of Rostrevor House. The plaque acknowledges that the O'Connor family originally donated the statue in 1951.

St Joseph is our College Patron Saint and is recognised as the patron of fathers, family life, patience and purity, workers, carpenters, the troubled and the dying. Our College Chapel, built in 1939, is also named after St Joseph.
Year 12 Graduation Ceremony
Our Graduation events are wonderful celebrations marking the end of compulsory schooling for our Year 12 students. It is fantastic to see students and their extended families so happy, proud and probably relieved that it is all over! Not a single young man graduates from Rostrevor without significant sacrifice by himself and his support network, which in most cases includes his parents or carers. We say "thank you" to all parents and carers for your trust and support of Rostrevor College throughout this journey.
On Wednesday evening the Year 12 Graduation Dinner was held at the Entertainment Centre. It was great to
re-engage with students and families after the final assessment period. Our special guest for the occasion was Oliver Totani (Class of 2003).
Oliver is currently a Director, Head of Agency at Knight Frank Adelaide. He has over eight years of brokerage experience within the Adelaide industry and was awarded the 2019 Property Council of SA's Property Professional of the Year, recognising his market leading divestment advice and innovative multi-channel marketing solutions.
On Thursday morning we celebrated the Graduation & Valedictory Ceremony in Purton Hall. This was a wonderful occasion for the Graduating Class of 2019 and their families where we offered a final farewell and blessing.
SACE Stage 2 Examinations and Results Release
The SACE Stage 2 Examinations have concluded. No doubt, this can be a stressful time for some, however, I am sure that commitment to study allowed students to reap the rewards. In general, students have been very positive and should be proud of the way they conducted themselves not only during the examination period but throughout the year.
SACE Board results will be released on Tuesday 17 December. Students will be able to access their results online via the SACE Board website. The boys have been encouraged to log into 'Students Online' using their SACE Registration number and PIN well prior to the results release date to ensure that they can gain access.

We wish our Class of 2019 all the very best with their final SACE results.
2020 Term Dates
Term dates for 2020 are available by clicking the link below. Please note change of date for Term 3 Staff and Student School Closure Day.

The Parent Calendar will be published prior to the commencement of 2020 and available on the College website. This document will include in detail College events throughout the year.

(READ MORE)

Thought for the week
"Twenty years from now you will be more disappointed by the things you didn't do than by the ones you did do. So throw off the bowlines. Sail away from the safe harbor. Catch the trade winds in your sails. Explore. Dream. Discover."
Mark Twain

Frank Ranaldo
Deputy Principal
With the recent weekend passing, our Senior School students have concluded their respective Co-Curricular Season for 2019. Additionally, this coming weekend will mark the final fixture for those students in our Middle Years Programs. As a result, many of our students will have recently or are about to participate in an activity with their respective teams for the very last time. Overall, in terms of participation and engagement we've had a significant improvement. What has been most pleasing though, is the noticeable increase in the quality and attendance rates of trainings in almost all activities. Our goal from a
Co-Curricular perspective is to provide opportunities for every single student to firstly participate in an activity; and additionally, to enjoy their involvement and display varying levels of development whilst doing so. The aforementioned training standards and consistency of such are essential for these intended outcomes to occur, and the expectation is continued development throughout 2020 and beyond.
Last Thursday, we had the opportunity to celebrate and acknowledge many individuals and teams for their outstanding contribution to their respective Co-Curricular Program at the Summer Co-Curricular Assembly. For those who were present, it was another stark reminder of the simply incredible amount of not just talented, but quality young men we have enrolled at Rostrevor College. I'm adamant that when we reach the consistent participation levels expected of students, our students as a collective are equally as adept in both talent and character as any school in South Australia. I know countless staff and parents echo these sentiments. It can never be underestimated just how proud we are of all students for challenging themselves to either exceed in their chosen activity, or challenge themselves to forego their inhibitions and attempt a new and potentially difficult one. For a complete list of award recipients from the Summer Co-Curricular Assembly, please see the link below.
I'd particularly like to thank those of our Year 12 cohort involved in both Winter & Summer Co-Curricular activities during 2019. Across the board, they have been incredible role models for all other students over the past 12 months and have definitively contributed to an improving culture at Rostrevor College. I am always impressed by students willing to go the 'extra mile' not to benefit themselves, but others around them. This group has often displayed ideal characteristics as young men, and I'm very proud of the way they have represented Rostrevor College. They have continually built upon an improving foundation and will hopefully have encouraged younger students, and the imminent Class of 2020 to mirror their efforts in future years. I'm very excited about what the future holds, and I'm hopeful that we will all continue to acknowledge the significant value and importance that Co-Curricular holds in a Rostrevor education.
Luke Manuel
Head of Co-Curricular Programs
First XI Report Friday 16th & Saturday 17th November
Messenger Bowl T20:

Rostrevor 6/126 from 20 overs (Sam Rahaley 23, Stefan Lanzoni 22)
def PAC 6/121 from 20 overs (Mackenzie Best 3/20, Sam Rahaley 2/24, Matt Dnistriansky 1/19)
In a match we had to win to keep our chances of reaching the final alive, we won the toss and batted first, thinking that a par score was 140. We made a solid start with Sam Rahaley and Stefan Lanzoni putting on 56 for the first wicket in just 6 overs. From this point onwards, we failed to really build another partnership which would have taken us closer to 150. Nash Richman, Kyle Brazell and Matt Dnistriansky in the dying overs provided some support, but we felt we were around 15 runs short of our goal. Special mention to Sam Rahaley who batted beautifully and carried the side to a score which we could defend if we bowled well.

We took some early wickets to leave PAC at 3/39, however their batters got on top and reached a seemingly comfortable score of 3/97 in the 14th over. PAC needed 30 from 30 balls with 7 wickets in hand. Our death bowling was excellent. Ryan Lymn, Sam Rahaley and Matt Dnistriansky especially were very economical and put the pressure right back onto PAC. They needed 8 runs to win off the last over and Lymn was exceptional, keeping PAC to just 3 runs to secure a hard fought 5 run win.

Messenger Shield
Rostrevor 121 all out in 39 overs (Jeb Nettle 28, Jake Slivak 26, Matt Dnistriansky 24)
def by PAC 2/123 in 16 overs (Jeb Nettle 2/24)

After winning the toss and electing to bat, Cooper Llewelyn and Jake Slivak made 36 for the first wicket in 9 overs and looked comfortable. From the moment Slivak was dismissed, our batting never really recovered. A brief respite when Matt Dnistriansky and Jeb Nettle put on 47 for the 5th wicket, but our tail collapsed disappointingly as a result of some disciplined PAC bowling and some very poor shot selections. 121 was never going to be enough on an excellent pitch and fast outfield.

PAC got off to a flyer too and took 12 off the first over of the innings. From that point onwards, they put our bowlers to the sword like no other side has done. Anything slightly loose was dispatched and they regularly hit the ball to and over the boundary. Jeb Nettle battled well and finished with 2/24 to be the pick of our bowlers. Unfortunately, we couldn't repeat the heroics of the previous night's T20 and PAC overtook our score in just 16 overs. Despite the heavy loss, we finish the term at 4-1 in the Messenger Shield and can take some optimism into the second half of the season in February.
Bill Trewartha
First XI Coach
2019 Term Dates
Term 1: Wednesday 30 January to Friday 12 April 2019
Term 2: Tuesday 30 April to Friday 28 June 2019
Term 3: Monday 22 July to Friday 27 September 2019
Term 4: Monday 14 October to Friday 06 December 2019
2020 Term Dates
Term 1: Wednesday 29 January to Thursday 9 April 2020
Term 2: Tuesday 28 April to Friday 26 June 2020
Term 3: Monday 20 July to Friday 25 September 2020
Term 4: Monday 12 October to Friday 4 December 2020