Term 1, Week 3 - Friday 14 February 2020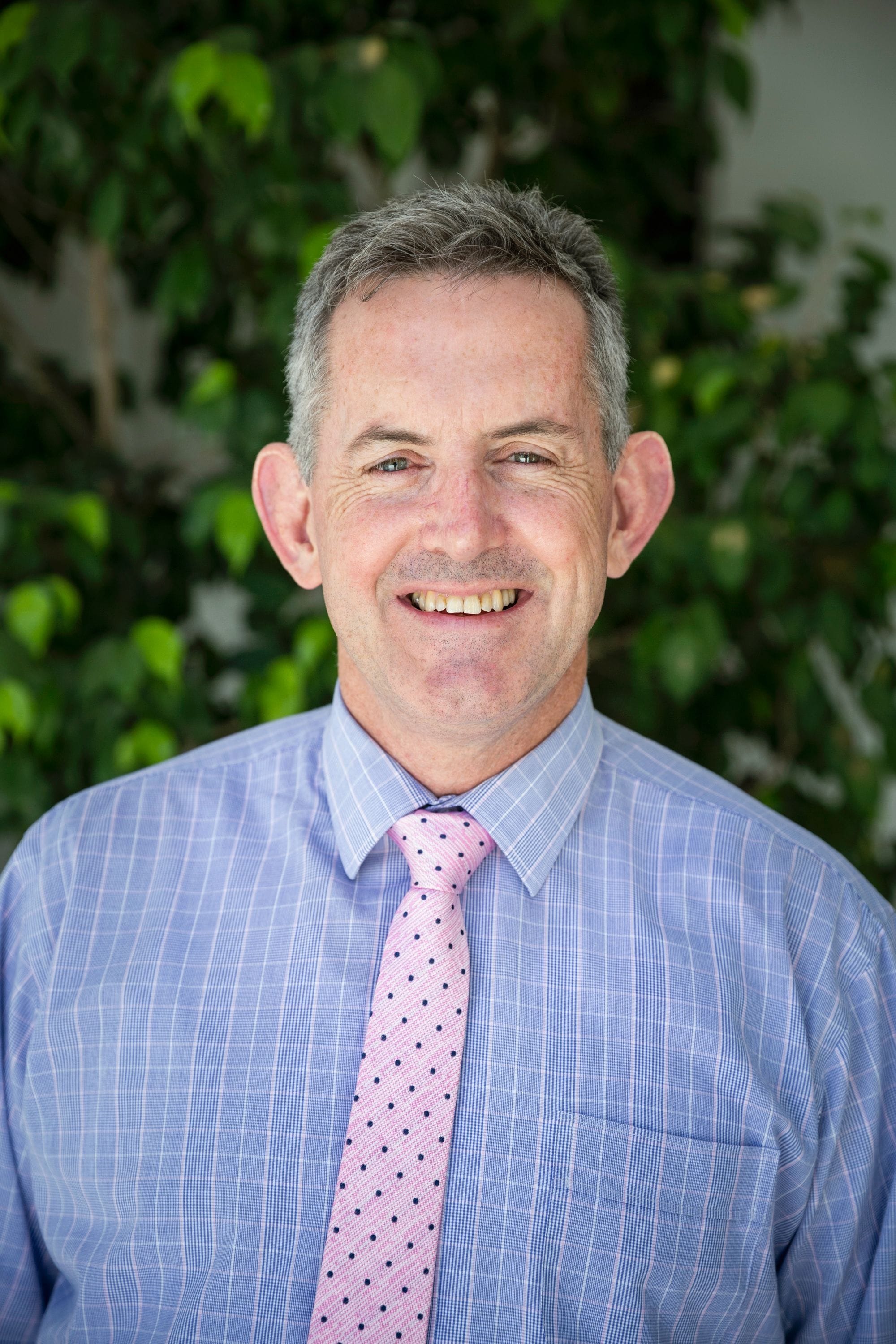 Parent Information Evenings
Thank you to the many parents/caregivers who joined us for our Parent Information Evenings this week. We were pleased to offer a different format for the evenings and new sessions reflecting parent feedback in 2019. Mindful of how busy life is for most families, I believe it important that my staff and I continually refine such events in response to parents' needs and interests. With this in mind, we invite your feedback regarding any observations and suggestions for 2021. Thanks to those who have already responded to the Junior Years survey. Mr Ranaldo will distribute a similar Middle and Senior Years survey in the next few days.
Co-Curricular
We were blessed with mild weather for our first round of co-curricular sport last weekend and we have been delighted by the increased number of boys nominating to play in the various summer sports. You will continue to find match reports, fixtures and other information regarding sport in this weekly newsletter until the College App is up and running later this term.
Challenges help build resilience
At the start of the school year, it is timely to reflect on this truth, knowing that often the boys' greatest development in 2020 will come from the struggle to overcome new challenges in their academic studies, sport and music, or simply in adjusting to changes in their friendship groups. The following story is a useful metaphor to illustrate our need as parents and teachers to step back and allow kids to try things, get frustrated, try again and get frustrated, and then try and succeed and be able to say to themselves, "I did it!"
A grandfather brought his young granddaughter the gift of a cocoon. He instructed her in staying patient and allowing the caterpillar to grow at its own pace inside the shell. He told her that, at some point, the cocoon would begin to move as the caterpillar transformed into a beautiful butterfly, and that she might be tempted to help it out of its covering. The grandfather encouraged her to let the butterfly come out on its own.
Sure enough, a week later, the cocoon began to wiggle, and, over the proceeding days, the little girl began to feel sorry for the poor butterfly who was aching to come out. So, she took a sharp knife and carefully slit a hole down the side of the cocoon.
A moment later out popped a colourful butterfly. The creature dusted off its wings and flew a few feet before plopping onto the table. It tried again with the same result, and then proceeded to the edge of the table. The butterfly took off and flew a few feet before falling to the floor, dead.
The little girl was crushed and began to cry. What she had failed to understand was that the butterfly needed time to push against the walls of its shell to push fluids down the length of its wings, strengthening them so that, when it emerged, it would have the strength to fly and survive.
Reading is the unfair advantage for many students
Students who read more for pleasure than their peers generally find everything they study in school easier than those who read less, including Mathematics.
Encouraging our boys to read is a great investment in their development. Listening to them read, reading to them, being interested in what they're reading, helping them find books that they enjoy and letting them see us read all helps to build a healthy appetite for this essential 21st Century skill. So, what have I been reading recently? I've just finished listening to (courtesy of the wonders of Audible and my 45-minute drive to work) a book by US Marine General, Jim Mattis - Call Sign Chaos. In print form, I've been enjoying a book shared by Melissa Canil - When The Adults Change, Everything Changes (Paul Dix). What's the point of all this? The more that we share what we're reading and let our boys see how indispensable it is in our adult lives, the more they appreciate it as a normal, enjoyable and essential part of life.
Dux Assembly
As you can imagine, we always look forward to the return of our highest achieving students for the annual Dux Assembly. While the gathering affords us the opportunity to congratulate this group of students on achieving ATARS of 90.00 and above, along with those who achieved Merits in individual subjects, the assembly serves as an important reminder to all boys that Palma Merenti is something tangible that can be observed in the lives of their recent peers.
Best wishes for the week ahead.
Brian Schumacher
Principal
It's been an incredibly busy but, ultimately, very rewarding beginning to our Co-Curricular activities so far this term. Whilst there is always an abundance of energy and anticipation around the start of a new school year, there is equally as much enthusiasm surrounding the various programs and activities on offer at Rostrevor College. Over the past 18 months, it's been incredibly satisfying to observe the consistent growth and participation across all activities, culminating in many new teams being formed. Consequently, boys with different interests, passions and reasons for participation have been frequently afforded a greater variety in the hope that each student at Rostrevor College can discover at least one activity, and hopefully many, that they can positively engage in and experience enjoyment and development through their participation.
There is a unique value to Co-Curricular activities in conjunction with a balanced education, and few schools recognise that value in the same way we do. Whether it be new or existing students and families, an involvement in Co-Curricular offers the chance to become part of a community; a welcoming family, and fosters opportunities to create lifelong friendships and memories. It's also one of the most effective ways for staff to interact with students in a different setting to develop a sense of mutual respect and understanding both inside and outside the classroom. It is often the case that many academic high achievers at Rostrevor College participate and actively engage in countless Co-Curricular activities whilst under our tutelage, and there is little doubt they play an essential part in the formation of our students into young men of substance.
A successful and prospering Co-Curricular Program, like many other industries, relies upon a significant interconnection of various stakeholders. When students, staff, coaches and families are all working together in harmony to achieve common goals and outcomes, it sets a precedent that eventually becomes the benchmark. We are continually striving to reach higher standards, create higher expectations and invest in quality coaching where appropriate that will, over time, increase the status of each and every activity we offer. While we expect the boys to recognise the value of Co-Curricular as part of a Rostrevor College education, it's as important that we actively seek improvements so students feel appreciated and can, therefore, also appreciate the advancements in their respective areas.
Best of luck to all our students over the coming weeks and thank you to all who are involved in every capacity. Various aspects such as coaching, supervision, scoring, supporting and even something as simple as a positive affirmation are all equally important in our future direction and cannot be understated. I personally look forward to observing another year of noticeable progression and hold much excitement for the impact this may have on our students.

Luke Manuel
Director - Co-Curricular Programs

First XI Cricket Report | Saturday 8 February 2020

Rostrevor College 8/166 from 40 overs
(Jake Slivak 51, Matt Dnistriansky 35, Cooper Llewelyn 23)
Defeated by Pembroke 6/211 from 40 overs (Cooper Llewelyn 2/30)

A disappointing result, albeit with a very inexperienced side. Our bowling and fielding were not up to the standard required to compete at this level. Our batting showed some glimpses early, but again, it will need to improve quickly to trouble other sides in this competition.

Pembroke won the toss and batted first on an excellent wicket. Hugh Jackson, in his first game, was excellent in his first spell and Luke Homan opening the bowling as a Year 10 student looked dangerous, however as a team we generally bowled too short and gave away too many easy runs to the Pembroke batsmen. Cooper Llewelyn was the pick of the bowlers and was generally able to land the ball in the right area. Pembroke scoring 211 from their 40 overs was always going to be a tough ask.

In reply, our best performance of the game was the opening partnership between Llewelyn and Jake Slivak. These boys put on 63 for the first wicket in 16 overs and looked comfortable against some testing bowling. From the moment that Llewelyn was superbly stumped down the leg side, our innings spluttered along without gaining too much momentum. Too many dot balls were faced and our batsmen were too defensive, rather than taking the game on by at least pushing singles. This will come with experience, but it needs to come quickly.

Congratulations to Charlie Brasher (#707), Tom Morgan (#708) and Hugh Jackson (#709) who made their debuts this week. Congratulations must also go to Sam Rahaley, who made 96 playing for Kensington's A Grade side on the weekend v Northern Districts. This is a remarkable achievement from someone who has just turned 17.

Bill Trewartha
First XI Coach

If your son, be he a current or past scholar, has made any significant achievement in an activity outside of the College, please pass this on to our Media Officer, Leanne Craig, via email to lcraig@rostrevor.sa.edu.au or by phone, so that their achievements may be recognised in a broader capacity.
2020 Term Dates
Term 1: Wednesday 29 January to Thursday 9 April 2020
Term 2: Tuesday 28 April to Friday 26 June 2020
Term 3: Monday 20 July to Friday 25 September 2020
Term 4: Monday 12 October to Friday 4 December 2020