Term 1, Week 5 - Friday 28 February 2020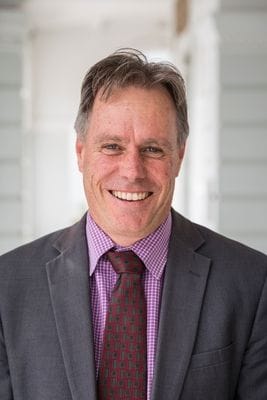 Ash Wednesday
The public sign of ashes traced on our foreheads to mark the beginning of the season of Lent and the journey to Easter offers us several important reminders.
We all need that call on a semi-regular basis to stop, or at least slow down, and do a bit of stock-taking. It might be on a personal level, or we might be considering the family as a whole. How are we all going? Is everyone doing okay? What's working really well? What's not working so well? What might I need to do differently to change those aspects of my life that are not taking me where I want to be or forming me into the person I want to be?
For many of us, ushering in the New Year is one of those moments of reflection and we typically end up with two or three 'New Year resolutions' which, despite the best of intentions, may or may not end up with much lasting change. One of the problems here is that lasting change is not easy to effect even when we know it needs to happen and perhaps, we need more than one day a year to consider and plan for that change. So, the Church gives us the 40 days of Lent for this task before we celebrate the greatest of transformations, the death and resurrection of Jesus Christ.
The other reminder that Lent offers is that change is often hard to achieve by ourselves. The shared public marking of ashes calls us to an awareness of the many others sharing in this endeavour of change.
The prophet Joel calls all to this task, "Sound the trumpet in Zion! Order a fast, proclaim a solemn assembly, call the people together, summon the community, assemble the elders, gather the children, even the infants at the breast."
Sound the trumpet; make a noise about this! Order a fast; we can't keep rushing around at full speed without food in our stomachs. Call the people together; for change to occur we need each other, we can't do it alone.
This year we paused to reflect on the need for change personally, nationally and even internationally considering the devasting bush fires we experienced over the summer.
"Traditionally, Christians commit themselves to repentance and renewed faith in Jesus Christ on Ash Wednesday." We are called to join the dots this Lent. "We must live out that faith in relation to our damaging consumer economy, over-dependence on fossil fuels and the devastation we, as a species, are inflicting on God's world." In our own lives the same is true. Our relationships, attitudes and our behaviours can, over time, without us hardly recognising it, turn toxic. What was lifegiving can turn to ash. We need to turn again to God, the author of life. To Jesus, the one who lived in such a way as to give life to others. To the Holy Spirit, who empowers the life of Christ within us.
As we journey into Lent seeking real change together, let us consider some suggestions which were offered by a group of Church leaders in England in 2012. Together with Pope Francis' letter to the world on the care of our common home 'Laudate Si', they seem prophetic.
Find joy in creation - "The beauty and harmony of God's creation is for all cultures a source of human wellbeing, spiritual nourishment and joy." To really change, we need to feel a connection with nature, perhaps this is our first and most important task.

Listen - "Prophets are those who speak truth, usually uncomfortable truth, to their generation." In that respect, "We must listen to the scientists warning us of approaching dangers, exercise discernment, and be wary of 'false prophets' representing the vested interests of the powerful."
Repent - To continue polluting habits goes against God, and "for our generation, reducing our dependence on fossil fuels has become essential to Christian discipleship."
Take responsibility - Humans "have a unique responsibility for the wellbeing of creation," so, to that end, "We must use our power wisely to promote the flourishing of future generations and the diversity of life on earth."
Seek justice - Climate change justice means taking action for the poor, for future generations and for all creatures. To that end, "the challenge is to seek a different, sustainable economy, based on the values of human flourishing and the wellbeing of all creation, not on the assumption of unlimited economic growth, on overconsumption, exploitative interest and debt."

Love our neighbours - "Loving our neighbour requires us to reduce our consumption of energy for the sake of Christ, who suffers with those who suffer. To live simply and sustainably contributes significantly to human flourishing."

Act with hope - "Hope in God motivates us to take action that can lead to transformation, for, by God's power at work within us, God is able to accomplish more than we can ask or imagine. Despite the strong probability of very serious effects from global warming, for Christians, despair is not an option."
Richard Sachse
APRIM
A Message from the Principal
Dear Parents
Many of you would be aware of recent reports into Child Protection issues at St Kevin's College in Toorak. As St Kevin's is a school within the network of EREA, I believe it important that you are informed of EREA's response to the failings uncovered and reported by the recent Four Corners Program. As you would expect, we have used the shocking news of events at St Kevin's as a catalyst for re-examining our own culture, policies and processes that provide for the highest levels of safety for every boy at Rostrevor. This work follows our 2019 audit of our Working With Children Checks and will continue in the months ahead when I look forward to updating you on any changes to our policies and procedures.
Please do not hesitate to contact me if you have any concerns about Child Safety at Rostrevor.
View EREA Community Letter Here

Brian Schumacher
Principal
After an opening fortnight which reached its usual chaos from an administration perspective, the past week has provided a sense of relative calm and resultingly has blossomed into routine practices and procedures. Training times, venues and locations were frequently altered to cater for rapidly increasing numbers in Summer Co-Curricular, whilst additional and combined teams have been created. I'm sure this has, at some point, caused inconvenience for some and I offer a warm thank you to families who continually do their absolute best to ensure students are present at trainings, meetings and competitive fixtures throughout the week.

The beauty of the aforementioned is that we are continually creating more opportunities for more students to participate in a variety of activities at a variety of levels. Regardless of the increased effort and organisation this may require, the positive outcomes that occur far outweigh the effort. Sometimes the most memorable moments involve students who aren't particularly interested in co-curricular, or confident enough to attempt something new. After some initial hesitation, the result is very often a sense of pride, relief and enjoyment. Above all else, students experience that overwhelming feeling of a 'team' and the countless benefits that occur through their involvement.
As recently as Tuesday afternoon this past week, it was one of those defining moments that the Co-Curricular Program at Rostrevor College is slowly reaching those dizzying heights we endlessly strive for. As I patrolled the grounds to check-in with Team Coaches and Managers, it dawned on me that every single major facility we have available was being occupied by a Co-Curricular Team. There was a genuine sense of energy at every training, coupled with competitiveness and the willingness to train with a purpose for the benefit of all involved. When these behaviours are ever-present, they rapidly spread amongst our students and instils in them the very essence of what it means to be a Rostrevor College student.

Ultimately, there will always be certain areas which can be improved upon in all aspects of life in general. From a co-curricular perspective, defining our culture as one that is both competitive and respectful is approaching the point where it will continually pave the way for relative successes to follow.
We're lucky enough to have so many students and families willing to promote a positive pathway of growth and development and continually encourage and challenge our students to become young men of substance beyond the classroom. The 'Men for Others' ethos is slowly growing louder and louder amongst our boys and will hopefully continue in the same direction.
Luke Manuel
Director - Co-Curricular Programs
First XI Report
Rostrevor 168 all out in 39 overs
(Sam Rahaley 102).
Defeated St Peter's 156 all out in 39 overs
(Matt Dnistriansky 2/14, Mackenzie Best 2/16, Regan Taheny 2/31).
A tough win in which we had to grind all the way, whilst being nowhere near where we wanted to be, especially with the bat.
After winning the toss for the first time this year, we had no hesitation in batting but soon found ourselves in trouble with both openers dismissed cheaply. Sam Rahaley came in and mercilessly punished anything that was loose. His scoring rate was phenomenal and, despite wickets falling at the other end, still found a way to rotate the strike. He had some support from Max Ramsey who looked good in his position as a top order batsman. Our batting fell away in the latter overs with runs drying up and some really unnecessary wickets, especially run outs. We limped to 168 all out, but really should have scored closer to 220. Credit must absolutely go to Rahaley for his innings. 102 from 82 balls with 11x4's and 3x6's. A genuine star of the competition.
In reply, Mackenzie Best and Luke Homan bowled tidily and both took a wicket in their opening spell. Our bowling throughout the innings was ok, although we could have attacked the off stump more than we did. In only his second game for the side, Regan Taheny took 2/31 from his 8 overs, including the key wicket towards the end of the game with Saints looking like they would chase down our total. He looked threatening with every ball and didn't miss his length hardly at all in his allocation of overs.
In the end, it was a good win but we know that we need to perform more consistently, more often, if we are going to win the games with trophies on the line later in the term. We look forward to visiting Immanuel next week.

Bill Trewartha
First XI Coach
Enrolment of siblings
As a reminder to our parent community, if you would like to enrol a sibling of a current student please contact our Enrolments Officer on enrolments@rostrevor.sa.edu.au or phone (08) 8364 8244. Specifically, if you are seeking a 2021 enrolment of a sibling, applications should be being completed and submitted now. Further information can be found on the College website 'Enrolling at Rostrevor'.
2020 Term Dates
Term 1: Wednesday 29 January to Thursday 9 April 2020
Term 2: Tuesday 28 April to Friday 26 June 2020
Term 3: Monday 20 July to Friday 25 September 2020
Term 4: Monday 12 October to Friday 4 December 2020