Term 2, Week 9 - Friday 26 June 2020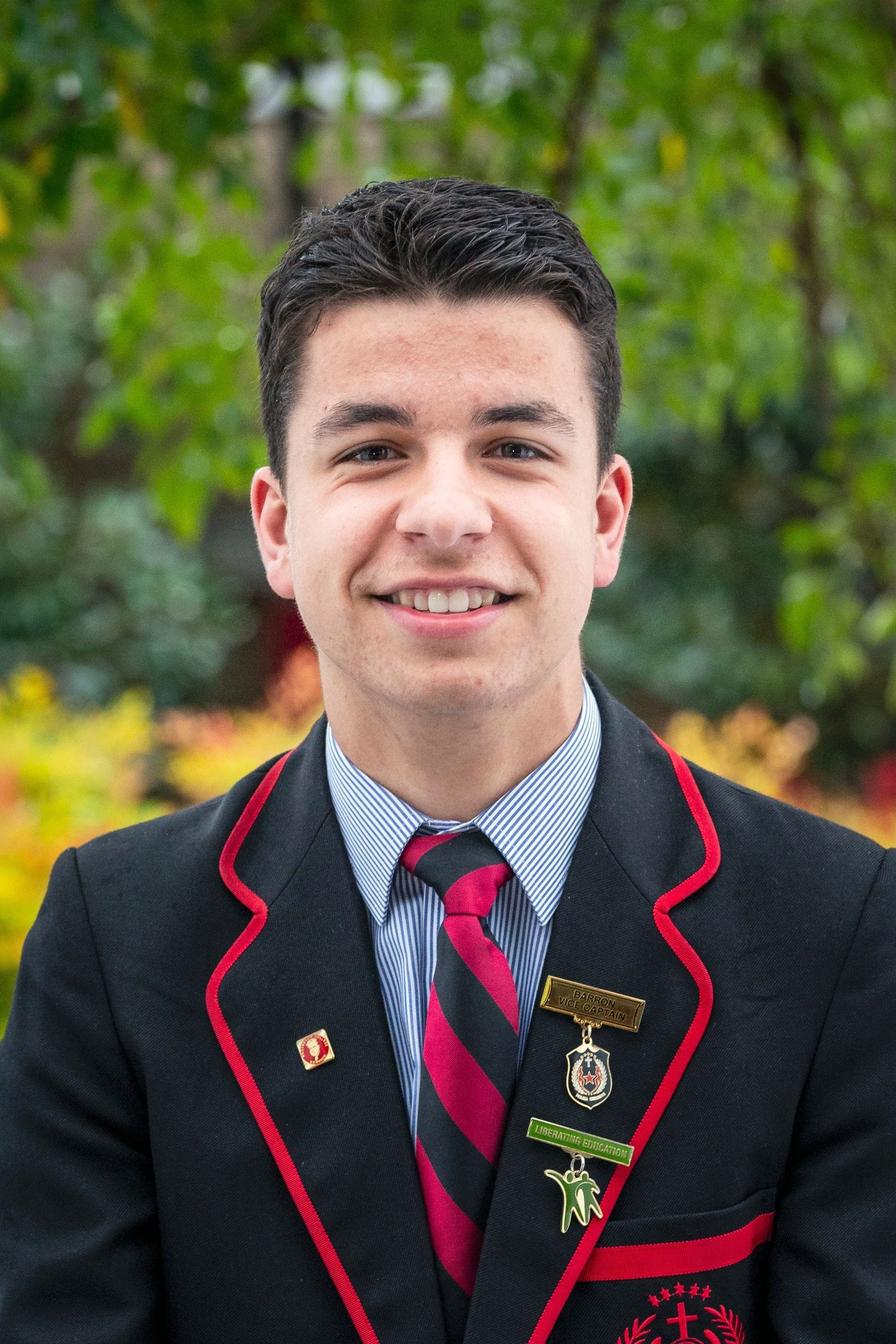 Gianni Bergamin
Head Prefect
Dear College Community
For what feels like a millennium, we, the Rostrevor Community, have had to confine to 'The New Normal'. Like any challenge, this has not been easy - no handshakes, no sport, no Assemblies, nothing. In keeping with the 2020 theme, 'The Year of Camaraderie', the Prefects have had to think abstractly 'outside the box' in developing ways to maintain the morale, spirit and solidarity of the community. This was initiated with a Prefect driven Isolation video, jam-packed with neglected homework, missed Teams calls, and plenty of Funniest Home Videos worthy clips!
It has been truly inspiring to see the boys support one another in these unprecedented times. At the beginning of the year, I posed a challenge - "In the year of camaraderie, you are encouraged to look out for one another, be a shoulder to lean on, and be the guiding light to help people through the darkness." This message has been personified daily; via the youngest to oldest students who have strived to be men for others, 'shoulders to lean on', and 'guiding lights'. However, over the past few weeks, earnest has manifested in the Valley. In the shifting context of restrictions slowly being lifted and co-curricular creeping around the corner, echoes of the Rostrevor supporters group are splicing through the Mackey columns; we are slowly transitioning back to normality and welcoming the comfort of familiarity and routine. Nevertheless, we cannot become complacent, we must keep the distance and respect the restrictions. Now more than ever we need leaders - leaders in the yard, leaders on the field, and leaders in the class. Leaders are the common men who have an uncommon passion for change, so what's stopping you?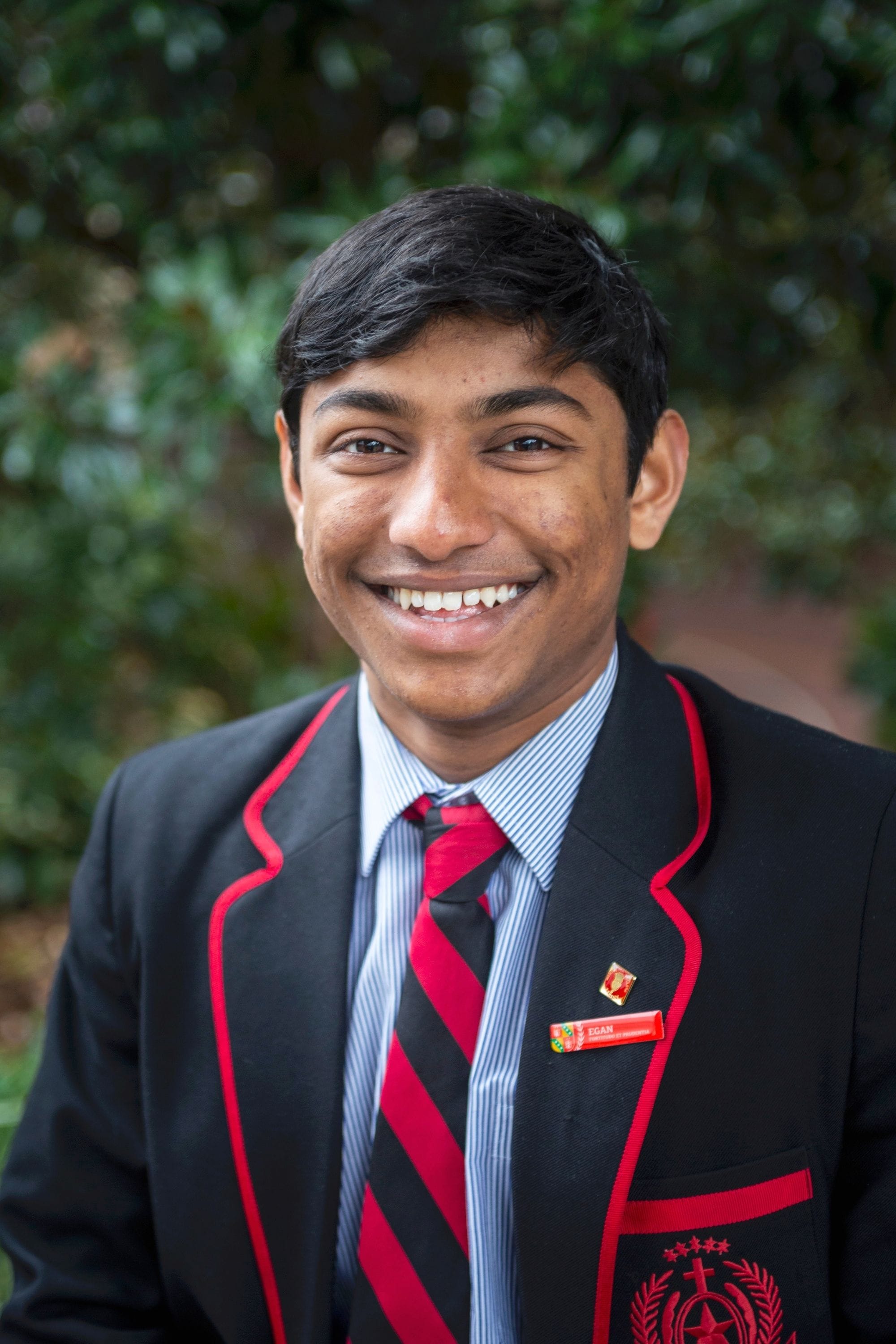 Christy Saji
Deputy Head Prefect
There are no words be-fitting, no way to describe, the unity in unison, the bond that binds the tribe. The pride we feel amid the march of the morning processions, the involuntary devotion that teeters on obsession. Etched in the fabric of each Rossi boy's booming heartbeat, remains a place for those we meet.
During Week 9, the young men that grace our lawns bound together, and raised money for those impacted by breast cancer. As the saying goes, "we only realise the importance of our voice when we are silenced." Thus, using our voice, the men of Rostrevor sought out to spread the message to celebrate and commemorate those that have endured the long and tiresome journey against cancer.
It started with the successful selling of pink ribbons, followed shortly thereafter by pink shoelaces to be worn in Round 1 by all sports teams. In addition,
each House Captain prepared PowerPoints for their House group, to educate students regarding the detrimental toll cancer can have on society.
Amidst the unfamiliar social climate and context of COVID-19 the imminent opportunity to rest and reflect on an unorthodox year is upon us so embrace the holiday break with loved ones. Term 3 is certain to provide more challenges and opportunities and it would be remiss of us, Prefects, to not appreciate the help that has been provided by all our family and friends. We hope everyone is looking forward for what is to come!
Cooper Llewelyn
Prefect - Head Boarder
The start of 2020 saw Duggan House welcome 26 new boys, taking our tally to 64. This was then followed by the annual welcome weekend, made up of a basketball tournament on the Saturday and followed by a day at Glenelg. This was a great weekend for all, catching up with old mates and meeting our new lifelong brothers.
Throughout Term 1 many of the boarders represented the College in summer co-curricular sports including tennis, water polo, swimming and the most predominant summer sport, cricket. It was pleasing to see a large representation of boarders play at the highest level in our First XI cricket team, with seven boarders playing regularly and four others debuting throughout the first term. The debutants included Hugh Jackson, Tom Morgan, Regan Taheny and Eddie Vaughan. These boys should be extremely proud of their great achievement. Congratulations must also go to Brad Lymn for debuting in Rostrevor's Drive tennis team while also playing number two seat.
All boarders were sent home late in Term 1 due to COVID-19. Having to conduct our schooling via online learning was difficult for many boys with distractions such as helping on the farm prevalent. After the long stint at home, all South Australian based boarders were welcomed back to school in Week 4, with many COVID-19 restrictions still present. While this was a frustrating and unpredictable time in Duggan House, we all took on the setback with persistence and commitment along with camaraderie, whilst obliging by the specific rules and regulations in place.
Term 3 will see the weather starting to get cooler and winter co-curricular proceeding. It is pleasing to see so many boarders out at training, working hard and I wish everyone all the best heading into the second half of the year.
The First XI Cricket Team in action in Term 1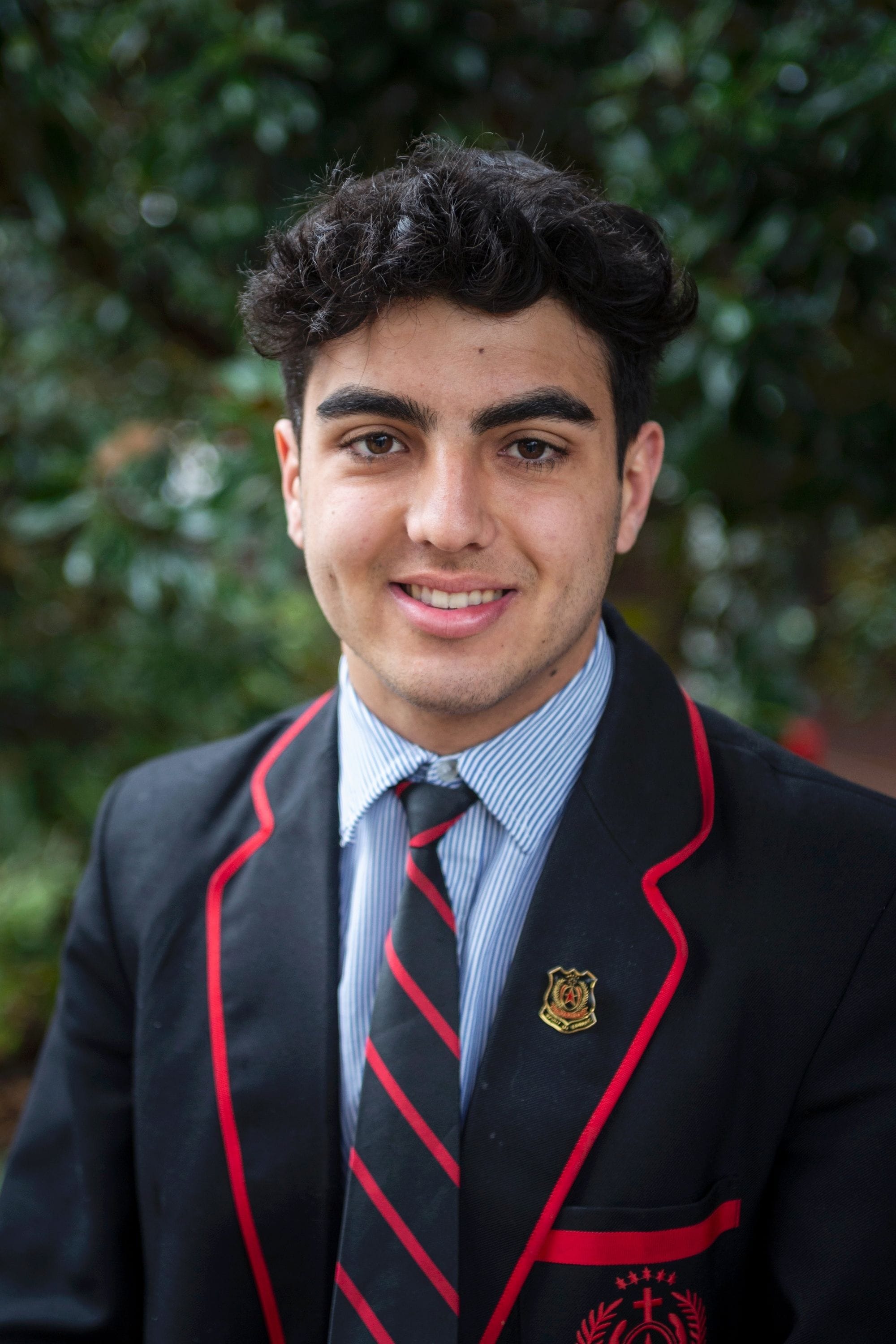 Xavier Tranfa
Prefect - Internal Services
Just like that, our Term 2 co-curricular 'season' has commenced amidst an incredibly unorthodox 2020. It's finally time for the boys to wipe the ever-growing layers of dust from their boots. With all Junior, Middle and Senior teams returning to training, the boys' excitement has reverberated from Rostrevor to all corners of our state. To the relief of many, the 8 round fixture will remain as planned and launched into action at the start of Term 3.
At the senior level, Rostrevor's newly appointed Director of Football and First XVIII Coach,
Mr James Allan, has set high aspirations for the coming season. Mr Allan, a three-time Magarey Medallist, who has a wide range of football experience is excited to undertake the season ahead.
Likewise, the Soccer Program has seen the return of experienced Head Coach, Mr Terry Frangakis; joining him for the 2020 campaign as Team Manager is the self-proclaimed ROCS legend, Mr Evan Pezos.
The dynamic duo seeks to win it all over the 8-week competition with a talented side who want to take it 'one better' than last year.
Mr Peter Steel will continue at the helm of the First V, who will be looking to make their mark on the hardwood against all competing teams, namely Sacred Heart at this year's Intercol.
Across the College an array of opportunities will again be available from debating to table tennis and pedal prix. Hopefully we'll have a few extra cups to add to the trophy cabinet at the conclusion of the season.
As restrictions surrounding COVID-19 slowly start to lift, the return of the renowned Rostrevor supporters group whose chants reverberate through the Valley will soon be heard by every Rossi boy. After a close encounter in the 2019 final against CBC, the First XI is seeking revenge and encourages all boys to get down to the Main Oval tonight (26 June) to watch the long-awaited clash of the titans.
First XI Soccer Team training under the watchful eye of Coach, Mr Terry Frangakis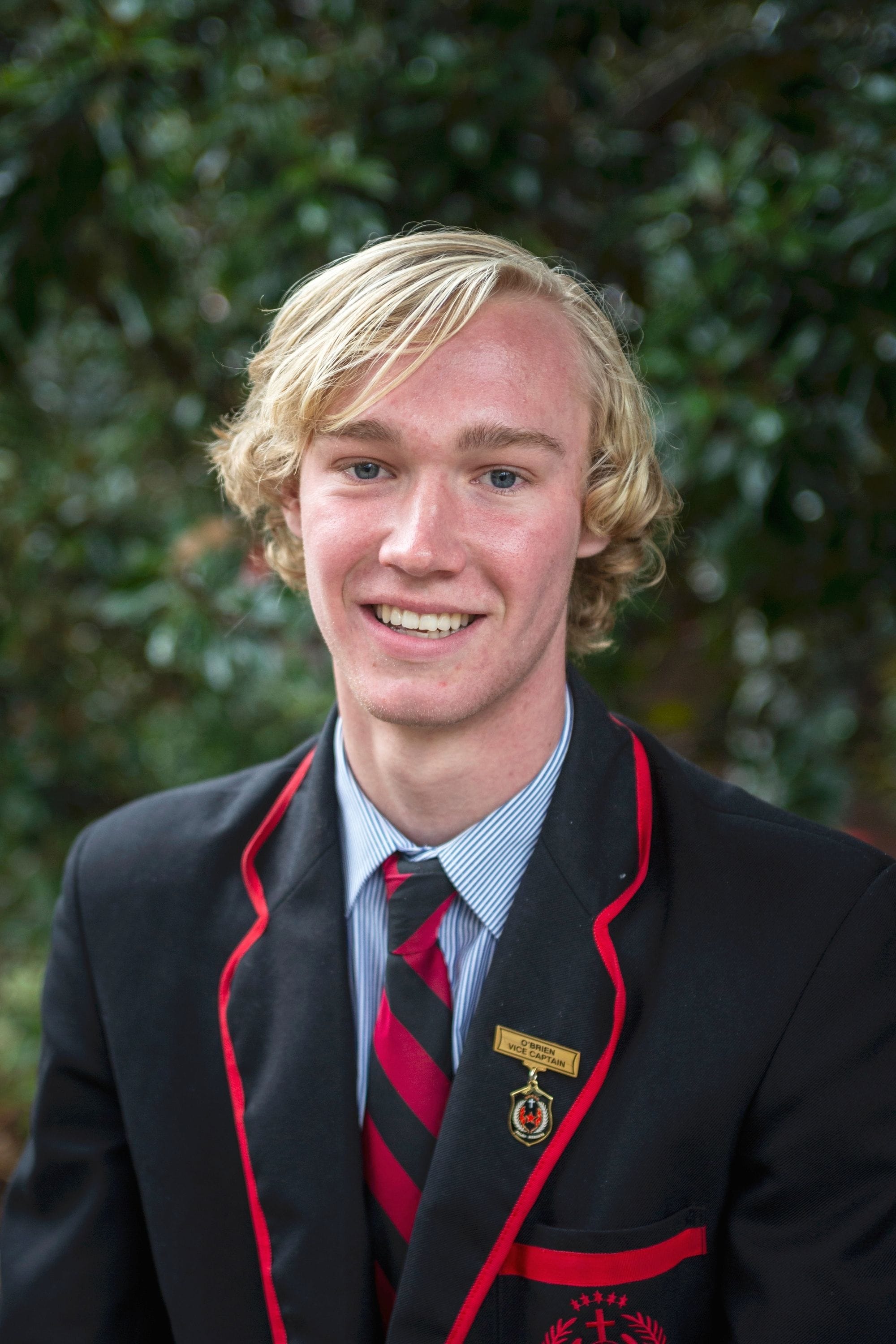 Ned Carey
Prefect - Community Activities
Edmund Rice Day looked a little different this year for us all. The iconic Edmund Ignatius Rice song at Mass was not to be heard, and the wide array of penny-pinching activities were nowhere to be seen. Rather, this Unfair Day, we sat together in our Pastoral Care groups, and were educated on the inequity that pervades our globe, and how the opportunities we are provided with enable us to transcend the shackles that hold so many of us behind.
We followed this by writing letters to those who are close to us or those who have been working hard in the frontline during the COVID-19 period, allowing students to show how grateful they are for those around them. We were all able to enjoy each other's company and the finger buns provided to finish off the day.
Fortunately, Unfair Day in its entirety is still set to go ahead later in the year. It is a much-loved event by all members of the community. The Prefect body looks forward to assisting, with all funds raised going to a tremendous cause.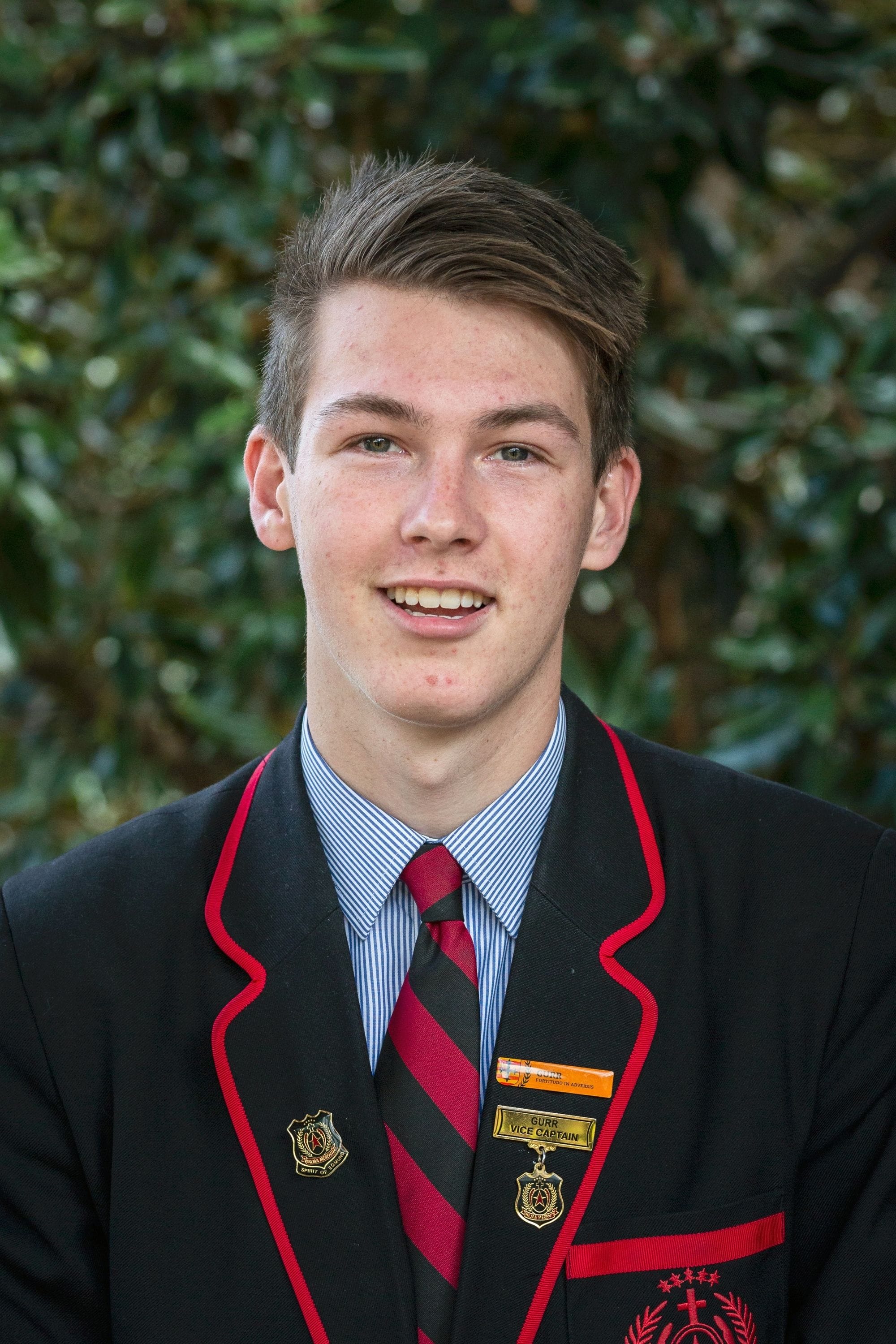 Matthew Dnistriansky
Prefect - Social Justice
Over the course of the semester, the Social Justice team has continued to build on previously successful initiatives, whilst working through several societal issues on a College level. Each week, alongside Mr Adam Whitefield, the Social Justice team meets to discuss an array of issues, which not only effect our own community, but further problems present within our nation and society on a global scale. Through this, the boys were presented with an opportunity to meet with Liberal MP for Sturt, Mr James Stevens, to discuss a variety of questions regarding carbon emissions, and future plans of the State and Federal Government. A select number of keen Social Justice warriors were provided with the chance to research and establish a focus question for Mr Stevens regarding current practices, in which he was brilliantly able to articulate procedures and plans the National Cabinet has for these looming issues.
The establishment of the Environmental Action Group (EAG) has also enhanced the Social Justice sector of the College as new students have undertaken unfamiliar roles in order to help Rostrevor's environment. Both the EAG and Social Justice team have been hard at work in encouraging students to reduce waste and to think globally, while acting logically.
New food waste and recycling bins have been placed around the College and all families are encouraged to reduce the amount of single-plastics and disposable food packing that comes to school.
With the theme of World Environment Day being biodiversity, students were encouraged to explore the beauty surrounding the College's environment and take time to pause and find one thing that 'is alive and incredible in nature'. Meanwhile, Prefect representatives and EAG members have been conducting further bin audits on campus as part of Rostrevor's new waste reduction measures.
Further, the Prefects have declared a 'War on Waste', an initiative driven by House Captains and Vice Captain in conjunction with
Mr Whitefield. Waste audits, data collections, inter House competitions involving the correct use of coloured bins, recycling programs, 'Nude Food Wednesdays' and sustaining Br Michael Coughlin's garden are all a focus for implementation in Term 3, with the goal of bringing slow and incremental attitude change to students on waste.
The Social Justice team will continue their work next term, endeavouring to raise much needed awareness for many other important societal and contemporary issues.
Climate Action Initiative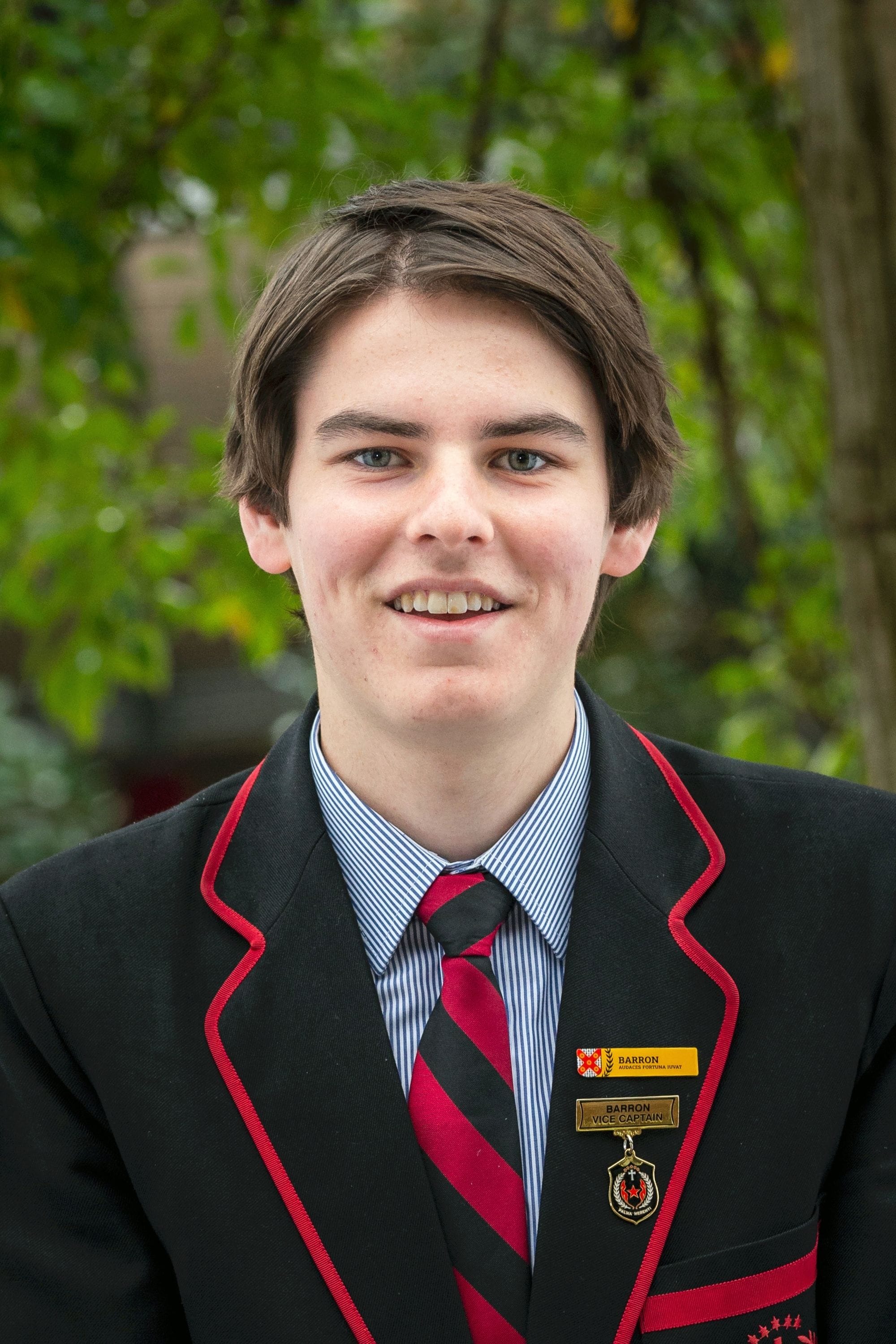 Patrick Baldwin
Prefect - Barron House Captain
Motor Neurone Disease (MND), is a condition where the nerve cells that allow us to move around, speak, swallow and breath ultimately fail and eventually cause death. AFL great, Neale Daniher, has suffered from the disease for the past seven years. He has used his own misfortune to educate people on how the disease affects us and how it has personally changed the way he lives.
The 'Big Freeze' brings the AFL community together to support not only Neale Daniher, but the advocacy that he drives in the hope that a cure can be found. One of their biggest fundraisers is the Big Freeze beanie, sold all over Australia.
With this in mind, the Prefect group thought it would be great for all students to get around something that is very close to many people's hearts in the community. Thus, the Big Freeze Beanie Day was initiated, with huge success. Many boys went out of their way to buy a specific Big Freeze beanie, adding to the camaraderie that 2020 is themed upon. All funds raised were donated straight to MND research.
In closing, I'd like to congratulate everyone who participated, whether by wearing a beanie, or simply giving a gold coin donation. The initiation was something all boys should be proud of and it would be wonderful if this continued in future years.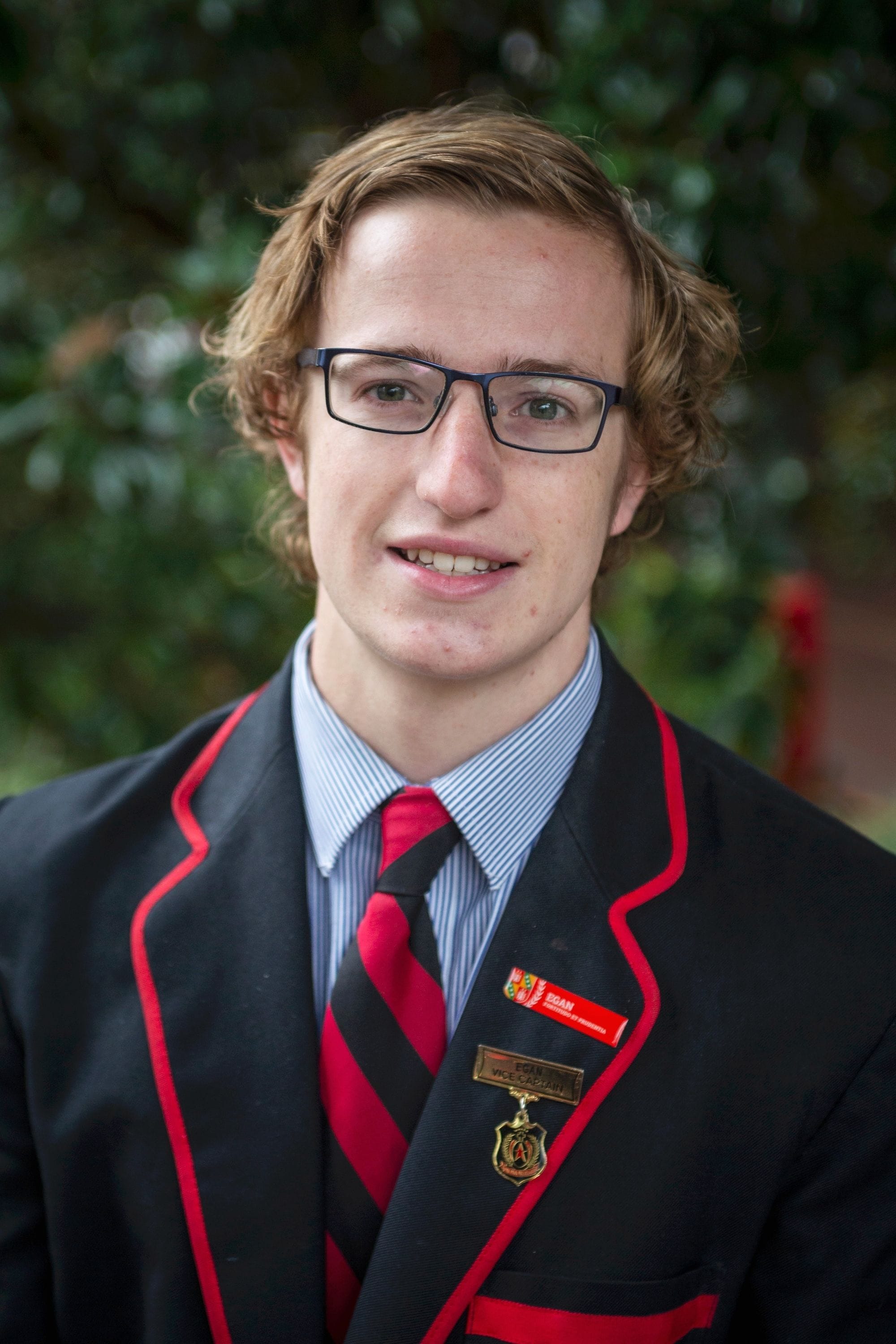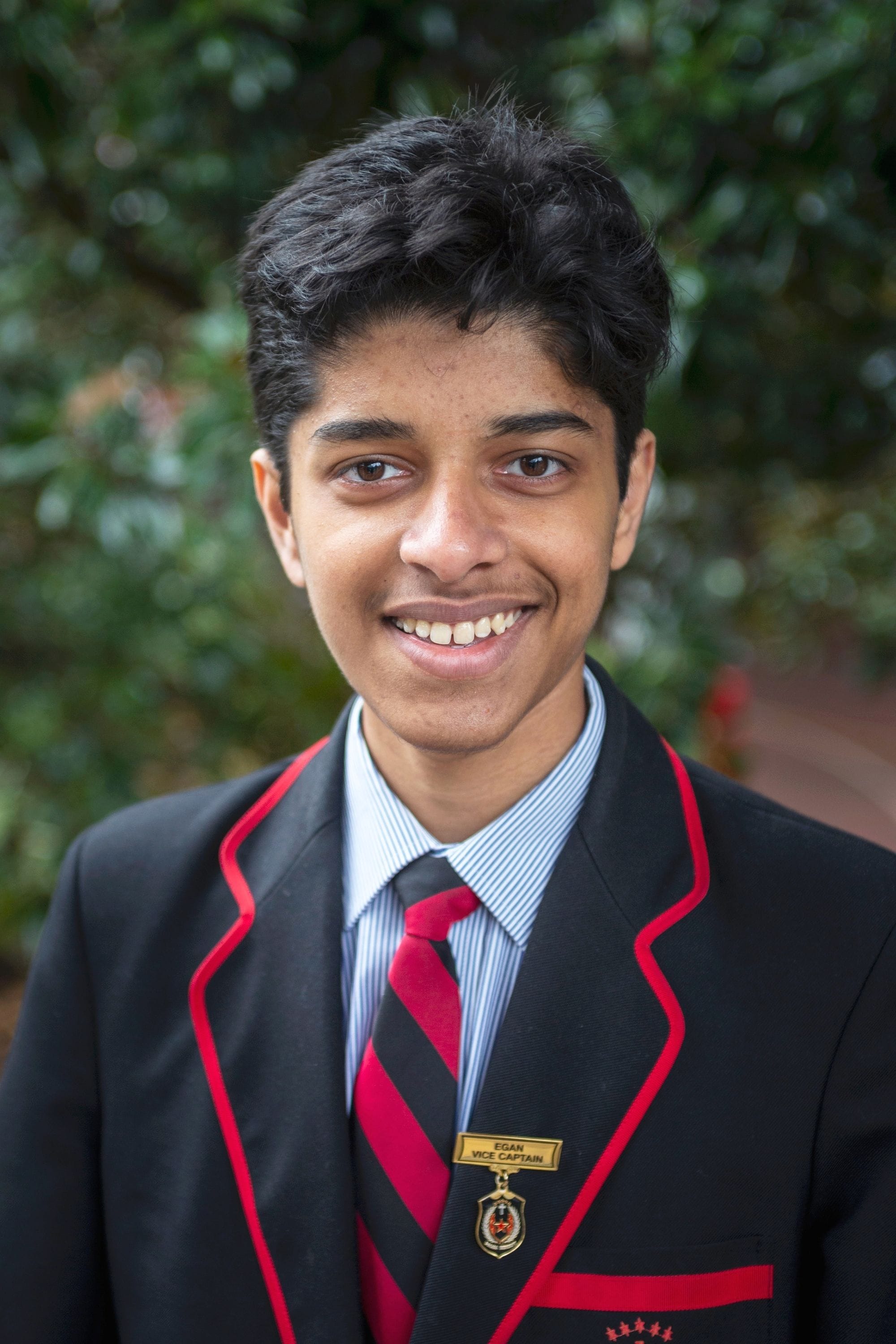 Thomas Cusack and Liam D'Silva
Prefect - Egan House Captain and Vice-Captain
2020, 'The Year of Camaraderie', commenced with aplomb for Egan House. In January the group's sights were firmly set on supporting our House charity, St Vincent de Paul, and the bushfire campaign through selling the iconic ham and cheese toasties at the Friday morning barbecue, and via the surplus sales and contributions to Mr Vlad's chocolate confectionery. However, the unprecedented emergence of COVID-19 towards the end of Term 1 endeavoured to derail the always altruistic work of the Egan Knights, and its presence has sadly lingered throughout Term 2. However, this interrupted and strange time bought about new opportunities for innovative and exciting concepts to emerge; most notably Mr Hodkinson's Pump-It-Up Challenge. As seen on Facebook, this unique initiative involved Mr Hodkinson bench pressing a baseline weight of 100 kg, whilst acquiring sponsors for every kilo he bench pressed above that weight.
This initiative to raise money for charity was open to the collective community; ideally honing in to focus on the importance of establishing and achieving goals paralleling the words of renowned educator Carol Dweck, "maintaining a growth mindset throughout," during what has been and will continue to be, an unconventional year demanding the utmost camaraderie.
As per the sage wisdom of eight-time Mr Olympia, Ronnie Coleman, "Everybody want to be a bodybuilder, but don't nobody want to lift that heavy weight." We look forward to throwing Egan's strength behind the rest of 2020; embracing all opportunities and conquering all challenges.
Egan House with Mr Hodkinson Pump-It-Up Challenge launch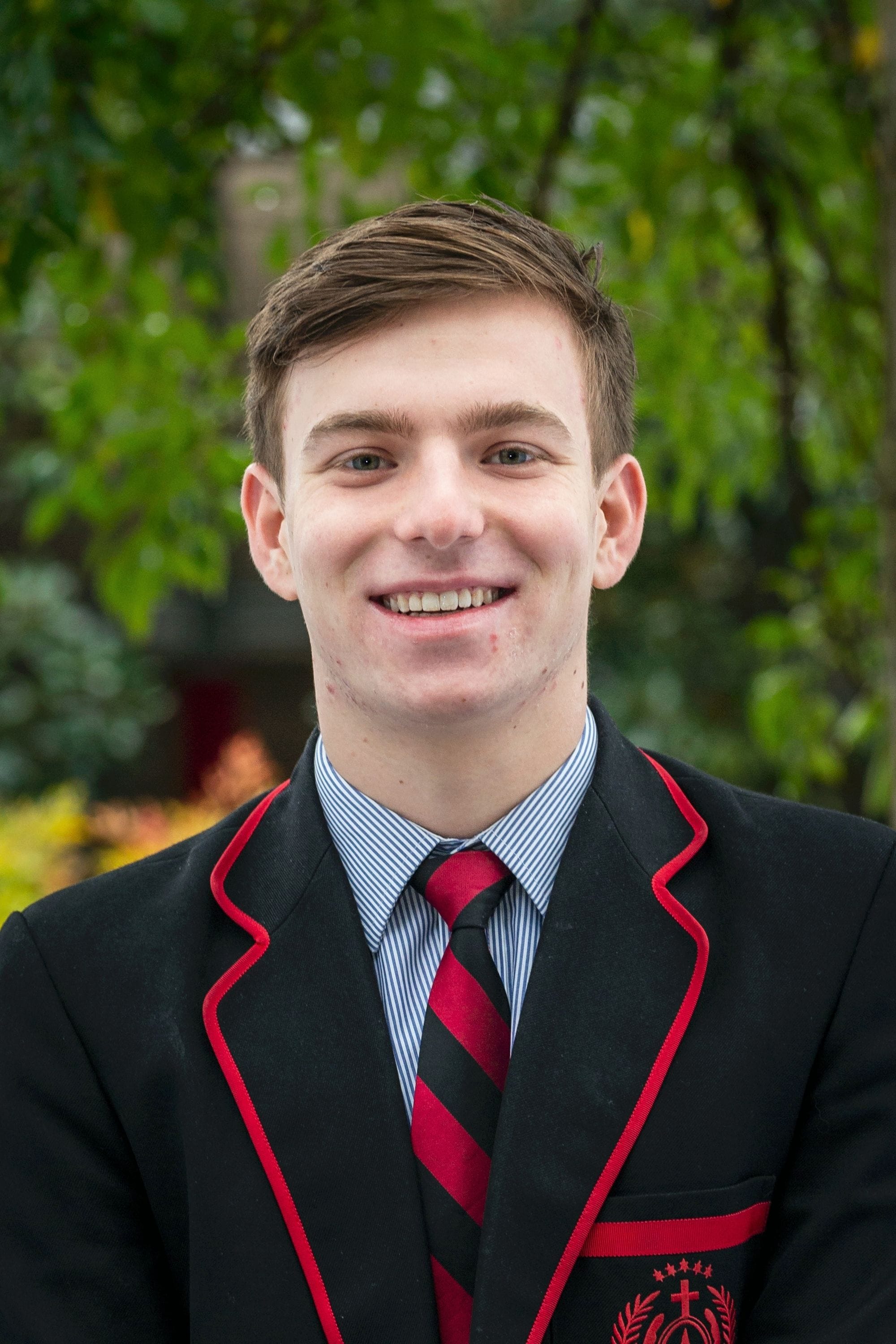 Jack Haddad
Prefect - Gurr House Captain
The first semester of 2020 may not have panned out the way we all expected it to, nonetheless it has still been a busy start to the year for the Prefects. Having set out distinct goals at the Prefect Camp last year, a preliminary focus was to rekindle the relationship with our sister school, Loreto. To consolidate our ideas for initiatives, we hosted a meeting in the Pavilion with Loreto's Student Leadership Group. This was an absolute success with plans for the remainder of the year made and many other thoughts shared. The Loreto leaders attended our World's Greatest Shave event and assisted by selling sausages and drinks. They are also supporting with our Pink Week activities and we, in turn, are assisting at Loreto for Blue Day.
On a House level, Gurr had a successful start to the year, winning the Swimming Carnival for the third consecutive year. The exemplary effort from boys in the pool was complemented by the enthusiastic encouragement from the stands. An all-round strong performance that we intend to carry into the Athletics Carnival later in the year.
As the year continues, the members of Gurr are eager to participate in fundraising and social activities including Marian Day and the inter House basketball competition. The recommencement of the football season has seen the continuation of the House tipping and AFL fantasy competitions which students get involved in.

Finally, I would like to extend my congratulations to all students elected to the Murphy Vice-Captain roles: Lewis Matsis, Hussain Hardwarewala, Darcy Holmes, Owen Hickey, Finn McGuire-Coward, Arnav Kothari, Marshall Nitschke, Koen Forrester, Thomas Fotheringham, Harry Maxwell and Fergus Myall. I look forward to working closely with all of them throughout the year.
Rostrevor College Prefects and Loreto College Student Leadership Group meet to discuss joint initiatives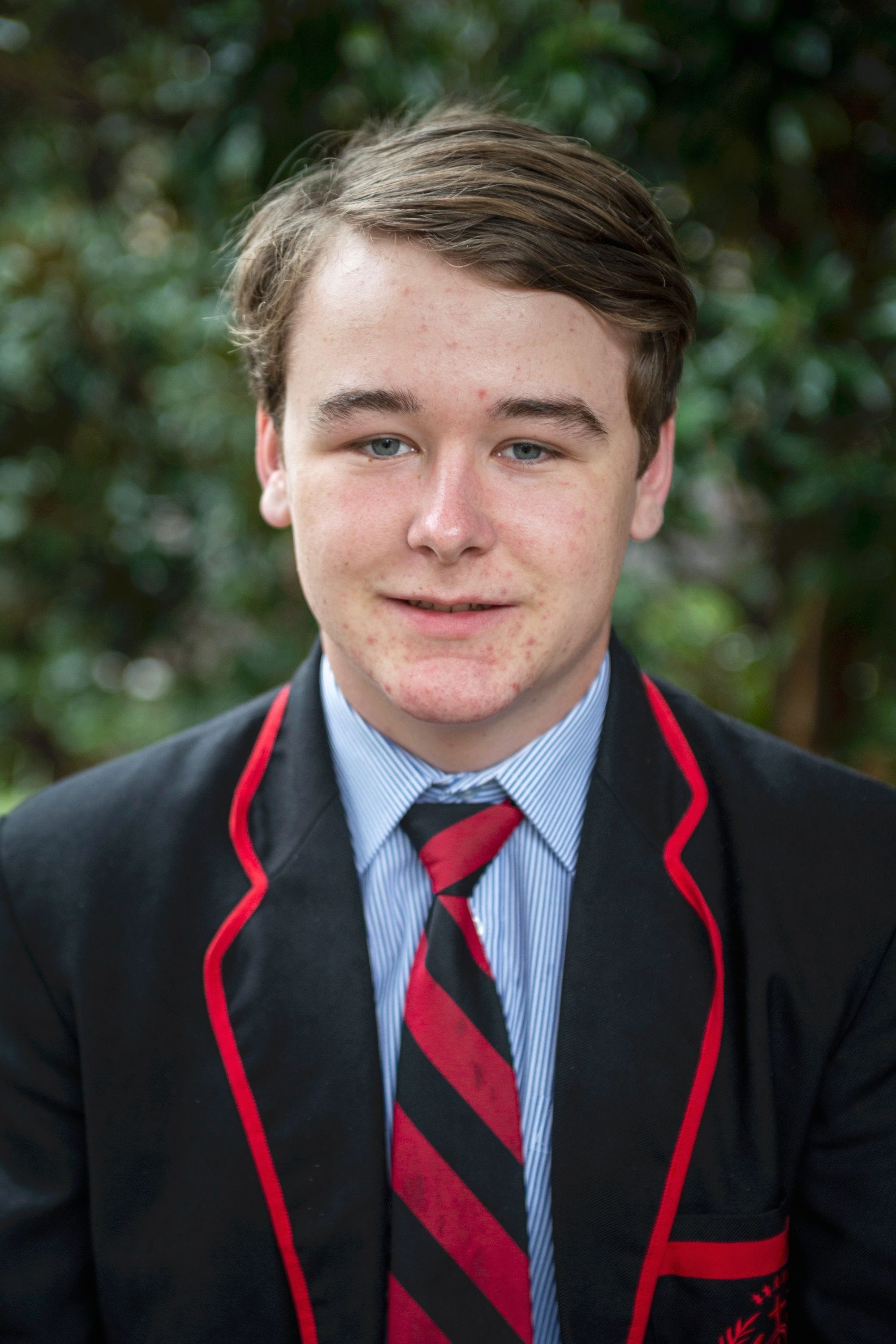 Oscar Klose
Prefect - Murphy House Captain
Three friends and I took part in Ski for Life from 6-8 March, an event which endeavours to raise awareness of mental health to men of all ages, particularly those in rural areas; an issue which is both important to me and pertinent for our entire College community. We skied from Murray Bridge to Renmark, a total distance of 456 kilometres. In the weeks leading up to the event, I sought donations and the response was overwhelming. I am so very proud of the generosity and enthusiasm displayed by both students and staff. $500 was donated by the College, the bulk of which was from my Murphy brothers. In total, I was able to donate $2,000 to the Ski for Life event. I would like to take this opportunity to extend my gratitude to everyone who provided a contribution and supported me along the way.
Murphy House also conducted a canned food drive to supply much needed goods for those affected by the devastating fires on Kangaroo Island this year. Mrs Tiggemann was inspirational in this cause and her passion is to be commended.
The Rostrevor ethos of 'men for others' has been specifically exemplified by the students and staff of Murphy House, for which I am extremely proud.
Murphy House Can Drive for Kangaroo Island Bushfire Victims
Jacob van den Kieboom
Prefect - O'Brien House Captain
Semester 1 for not only O'Brien but all House groups changed drastically from how we thought it would be. The absence of House gatherings and charity events has left a real void in House spirit. Like many other events within the College, Houses have had to adapt and find a substitute for our usual gatherings; the introduction of virtual Chapel presentations each fortnight being one of them.
During Pastoral Care classes we have had the opportunity to shed light on different inequalities within our world.
The treatment of our Indigenous citizens was an area which we discussed, through the celebration of Reconciliation Week. During extended PC on Friday of Week 5, we were viewed the documentary, 'The Australian Dream', detailing the treatment of Adam Goodes and his fight with racism in Australia. This documentary gave a glimpse of what life is like as an Indigenous person in Australia. A banner with the phrase, In This Together, was available for students to sign displaying their solidarity in fighting against racism in Australia.

We hope, with the easing of restrictions that we will soon be able to gather and re-establish our House spirit in this 'Year of Camaraderie'.
In This Together, was available for students to sign displaying their solidarity in fighting against racism in Australia.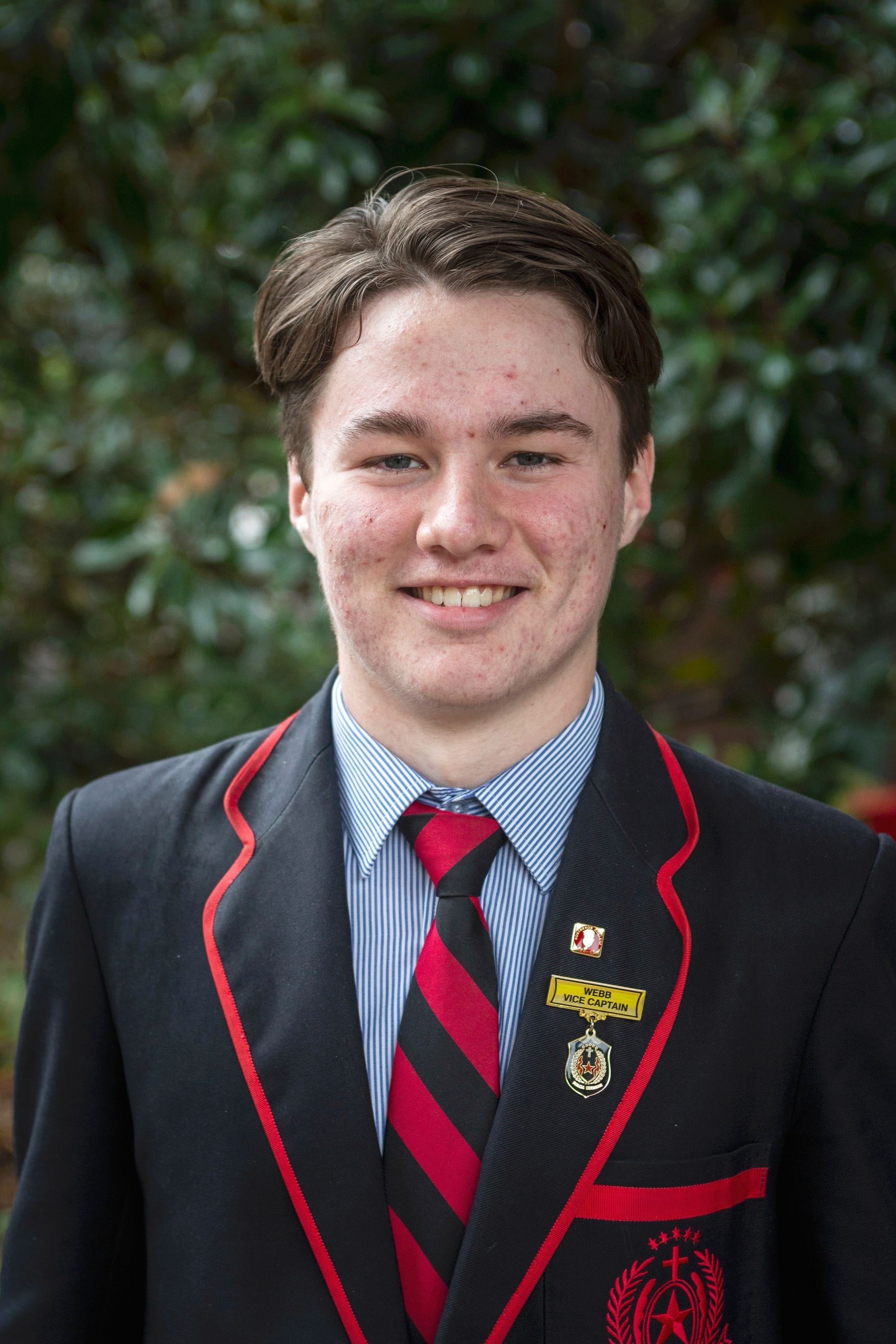 Thomas Hill
Prefect - Webb House Captain
On a hot, Friday lunch time in Week 5 of Term 1, the youthful, ambitious boarding students journeyed from Duggan House to the Big Memorial Oval to challenge the experienced, composed teachers in a six over 'Bushfire Bash' cricket match. In front of a packed grandstand of students and teachers excited to watch the first ever boarders vs teachers cricket match, the fixture raised funds and awareness for victims of the recent bushfires, affecting areas which are home to some of our boarders.
The boarders got proceedings underway by winning the toss and electing to bat first, with first innings highlights including a spectacular outfield catch from Mr David Walker and a classy six from Boarding House Social Captain, Hugh Jackson. First XI cricket coach, Mr Bill Trewartha, wound back the clock with a stellar batting performance in the second innings, aided by the efforts of new First XVIII football coach, Mr James Allan, setting their side up with only 8 runs to score from the last over.
However, some tight bowling and tidy fielding from the boarders restricted batsman, Mr Walker, to 7 runs from the over, ending the thrilling entertainment spectacle in a draw.
The event was not only exemplary of some of Rostrevor's finest sporting talent, both young and old, but also the notion of being a 'man for others'; one of the College's key values taken from Edmund Rice.
As we head into the holidays, I would like to wish everyone a safe and restful break in what has been a challenging year thus far for all. I encourage students to return in Term 3 with a positive outlook as normality is gradually restored.
The 'Bushfire Bash' cricket match, raising funds for Bushfire Victims
2020 Term Dates
Term 1: Wednesday 29 January to Thursday 9 April 2020
Term 2: Tuesday 28 April to Wednesday 1 July 2020
Term 3: Monday 20 July to Friday 25 September 2020
Term 4: Monday 12 October to Friday 4 December 2020